Have you been desperate to know how to get rid of dandruff for as long as you can remember?
If you've been suffering from a scratchy, flaky scalp for some time, you may have resigned yourself to the fact that a dandruff cure doesn't exist.
But that's just not the case!
The key to preventing dandruff? Getting right down to the root of the problem.
Today we're sharing all the ins and outs of dandruff, including causes and cures, to help you get to the bottom of your dandruff dilemma for good.
STOP! Before continuing, be sure to sign up to the Expert Home Tips newsletter to get even more home hacks, living tips, competitions and more.
What is dandruff?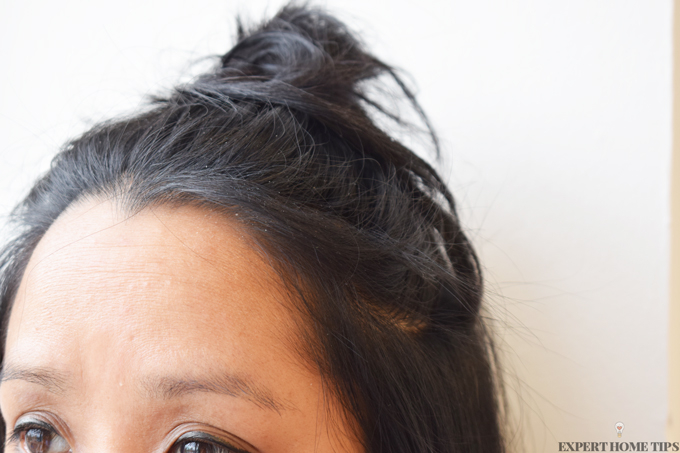 If you do suffer from dandruff, there's no need to be embarrassed. About half of the world's adult population are affected by it, so you're certainly not alone.
You may not realise you have dandruff until you see the visual signs - white flakes in your hair or on your shoulders. These come directly from the scalp, which becomes flaky and itchy. On further investigation, you may also notice how dry the skin on your scalp is.
Dandruff may not be the prettiest of conditions, but that's where the negatives end. It isn't contagious or harmful, and when treated correctly, is pretty easy to get rid of.
What causes dandruff?
Worried it's something you're doing that's causing your scalp to shed?
Don't!
Dandruff can be caused by many things, but a lack of personal hygiene certainly isn't one of them.
A change in hormone levels, a weak immune system, lack of nutrients or even changes in the environment can bring it on. And of course, as with all things, your genetics have a big say in whether you'll develop dandruff or not.
There are also several skin conditions, including seborrhoeic dermatitis, tinea capitis, eczema, contact dermatitis and psoriasis which can cause dandruff.
And, if you already suffer from the following conditions, you're more likely to develop dandruff:
Parkinson's disease or a head injury
Epilepsy
Recovery from a stroke or heart attack
Alcoholism
Stress or fatigue
Depression
An eating disorder
HIV
A note on 'baby dandruff'
Is your little one showing signs of dandruff? Although relatively uncommon, dandruff in babies is nothing to worry about. This is often caused by an overproduction of sebum, and can be easily remedied.
Get the full low down on dandruff in babies at Mom Junction, including symptoms, causes and remedies.
Dandruff cure - does it exist?
The onset of dandruff may be out of our control, but curing it certainly isn't. There are a wide range of treatments available to dandruff sufferers, including shampoo, creams and also home remedies.
How to get rid of dandruff - anti-dandruff shampoo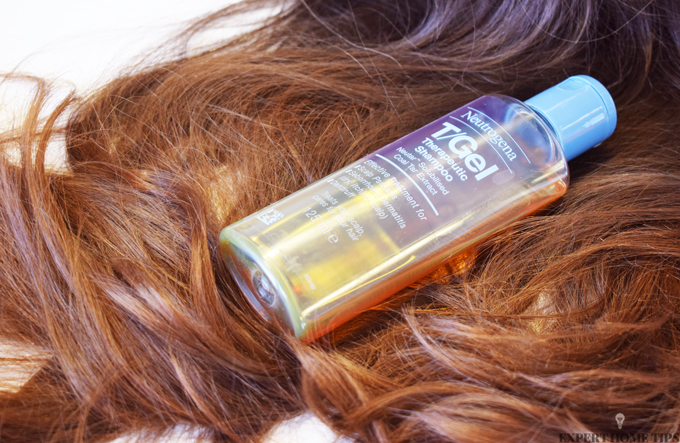 Anti-dandruff shampoos are easy to come by, and can be purchased from most supermarkets and beauty stores. Similarly to ordinary shampoos, not all anti-dandruff shampoos are made equal.
The five main anti-dandruff ingredients are:
TOP TIP: Use your anti-dandruff shampoo twice a week, and a normal shampoo in between washes.
To get a better idea of which shampoo will be the best dandruff cure for you, it's advised to do a full investigation of your scalp. You may also have to experiment with several different brands and ingredients until you find one that works for you.
And if anti-dandruff shampoos don't work?
If you don't see an improvement in your dandruff after a week or so of using the shampoo, it may be time to pay your doctor a visit.
Seborrheic dermatitis is a more severe version of common dandruff, which is likely to require topical steroid or antifungal creams/ointments to treat successfully.
Book an appointment with your local GP as soon as possible to get a prescription.
How to get rid of dandruff - home remedies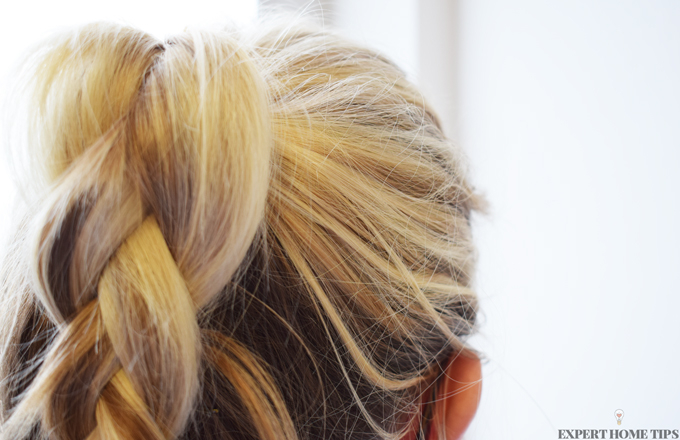 You know we love a good natural home remedy here at Expert Home Tips. Where dandruff cures are concerned, we're spoilt for choice.
Here are 15 of our favourite ways to get rid of dandruff naturally.
1. The hard-to-pronounce dandruff cure
Have you heard of Multani Mitti yet? It's extremely popular in the world of beauty for both skin and hair care.
It's the hair part we're interested in here, and you will be too when you see what it can do for your dandruff.
To try:
Mix six tablespoons fenugreek seeds (soaked overnight), four tablespoons Multani Mitti and one tablespoon lemon juice into a thick paste.
Apply the paste to your scalp, then run it through the length of your hair. Ensure it's well massaged into the roots, as these are the areas you want to concentrate on the most.
Leave for 30 minutes, then wash with shampoo and warm water. Follow with conditioner and dry as normal.
Repeat weekly.
2. Could aspirin be the unlikely solution?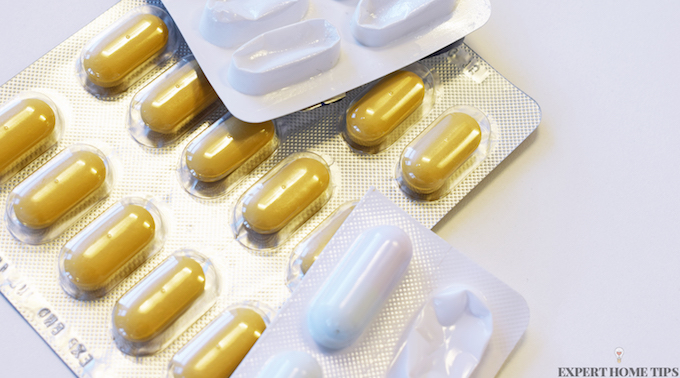 We've recently revealed that aspirin can prolong the life of your flowers. Turns out it's a pretty effective treatment for dandruff too.
Aspirin contains salicylic acid, which is great for dandruff.
Say so-long to scaly scalps by crushing two aspirins and adding them to your existing shampoo.
3. Fantastic fenugreek
If you have a pestle and mortar and some fenugreek seeds to hand, this natural dandruff remedy may well be worth a go.
To banish flaky skin the natural way, soak two tablespoons of fenugreek seeds overnight. When you wake, pop them into your pestle and mortar, and grind into a paste. Apply to the scalp and leave for 30 minutes before washing with mild shampoo, conditioner and allowing to air-dry.
4. Could orange peel be the dandruff cure you've been looking for?
The smell of orange peel alone is enough to tempt us to try this natural dandruff remedy. The high antioxidant and vitamin C content of oranges make it ideal for combatting dandruff.
Have an orange to hand? Follow the instructions on Lets Go Healthy to turn it into an amazing dandruff treatment.
5. Coconut oil for dandruff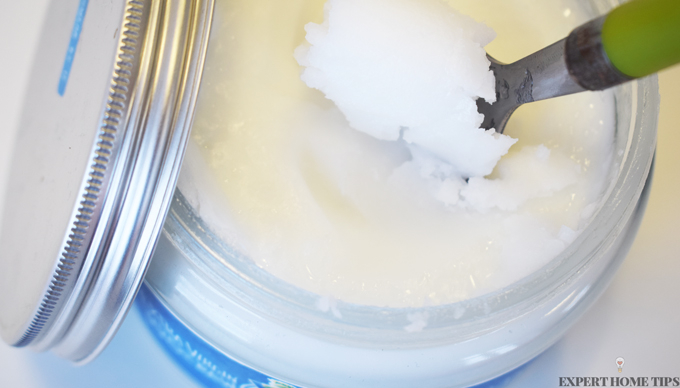 Our article, How to make your hair grow faster than ever, recommends using coconut oil to speed up the rate of hair growth. Did you know it can also be an effective dandruff treatment?
That's two great reasons to use coconut oil on your hair!
Coconut oil sets solid, however, it will soon liquify when warmed in the hands.
Massage 3 tablespoons of oil into your scalp, pop on a shower cap and leave to rest for as long as possible before washing thoroughly.
TOP TIP: Look down the international aisle at the supermarket to pick up a jar of coconut oil for half the price.
6. Salt scrub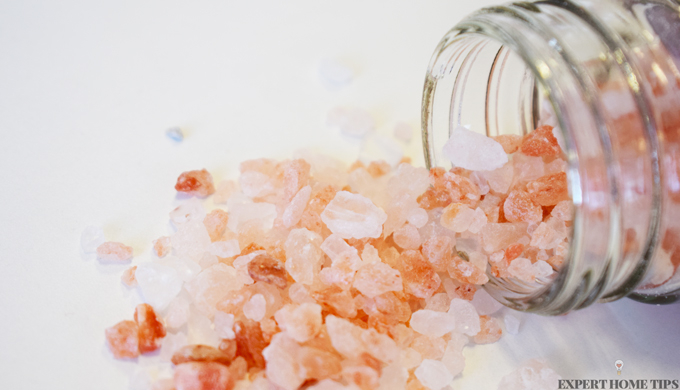 If you're a fan of natural beauty, you probably know all about the effectiveness of salt for exfoliating the skin.
Whilst it won't cure your dandruff, it is a good place to start. Shake a generous amount of course sea salt onto your scalp and massage to exfoliate the surface. It will reduce flaking and remove dead skin.
Follow up with another dandruff treatment to complete the process.
7. What is neem juice & how can it help?
Neem may not be an overly common herb in the UK, but it's definitely worth looking out for.
The water from boiled neem leaves is not only anti-inflammatory but also anti-bacterial and anti-fungal. When poured over the hair after shampooing, it will rid the scalp of dandruff, whilst also preventing hair loss.
8. Is tea tree oil the best dandruff cure?
If you've ever used T-Gel, you will have no doubt noticed it's rather pungent tea tree smell. Whether you love it, or hate it, one thing's for sure - it works wonders on dandruff.
Give your own shampoo an anti-dandruff effect by adding a few drops of tea tree oil to the bottle.
9. How to get rid of dandruff using garlic
The many uses for garlic stretch from head to toe - literally.
Banish the vampires and your dandruff in one swift sweep with an anti-dandruff garlic mask. Head to Heal With Food for the easy tutorial.
10. Baking powder can banish dandruff for good
Similarly to salt, baking powder can have a beneficial effect on the amount of dandruff you have, however it won't eliminate it in the long term.
See how baking powder measures up to well know, Head & Shoulders in the video below.
11. Is apple cider vinegar an effective dandruff cure?
If you've read our article, 19 reasons why apple cider vinegar is the BEST, (and shame on you if you haven't!) you'll already know how versatile it can be.
Apple cider vinegar balances the pH of the scalp, and also kills off any fungi that could be causing your dandruff.
Want to banish dandruff, fast?
Mix two tablespoons apple cider vinegar and one cup of water together. Pour this over your hair after shampooing and conditioning, and dry as normal. Repeat once every two weeks for super soft, dandruff-free hair.
12. Using aloe vera to get rid of dandruff
Aloe Vera gels, creams and even drinks - we hear a lot about this 'miracle' plant, but does it really work?
Aloe vera leaves contain a gel-like substance inside. It's this that will help improve the condition of your scalp by encouraging the growth of new cells and soothing and moisturising your sore and scaly scalp.
Massage the gel onto your scalp and through your hair, leave for 30 minutes and wash with water and a mild shampoo. Repeat three times a week for best results.
You're going to want to stick around for this next one...
13. How to get rid of dandruff using Listerine
Yes, you read that right! Believe it or not, from the 1930s to the 1950s, Listerine was actually sold as an anti-dandruff treatment.
Listerine contains menthol, thymol, eucalyptol and methyl salicylate, which have an antiseptic and anti-fungal effect on the scalp.
Don't believe us? Watch the blogger below show you how to get rid of dandruff using Listerine - prepare to be amazed!
14. Lemon juice
When life gives you lemons...make an anti-dandruff treatment!
Lemon juice is perhaps the easiest way to get rid of dandruff at home. All you need is...a lemon.
Apply lemon juice directly to your scalp, being careful not to get it in your eyes. Massage it in for a few minutes, and leave to sit for a further 30 minutes. The citric acid will work to kill fungus and give your scalp the TLC it needs.
Rinse to reveal a calmer, healthier scalp.
15. Olive oil dandruff treatment
The idea of pouring olive oil into your hair might not seem very appealing, but it'll do wonders for your dandruff.
Oil is extremely nourishing, and extremely beneficial for a dry and flaky scalp. Massage 3 tablespoons into your scalp and along the length of your hair to give it a complete reboot.
The nutritious oil will soothe itchy scalps and ease your dandruff symptoms.
How to get rid of dandruff - a summary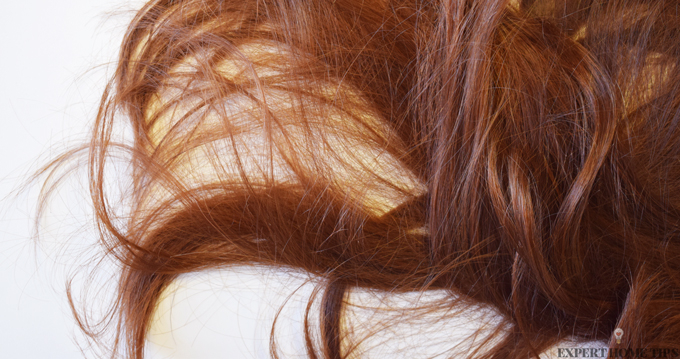 Dandruff isn't fun, it isn't pretty, but it is treatable! Whatever dandruff treatment you decide to use, remember, no two scalps are the same, so you may have to experiment to find a solution that's right for you.
Here's to happy, healthier scalps!
Do you suffer from dandruff? We'd love to hear about your experiences in the comments below.