16 wonderful uses for that jar of honey in your cupboard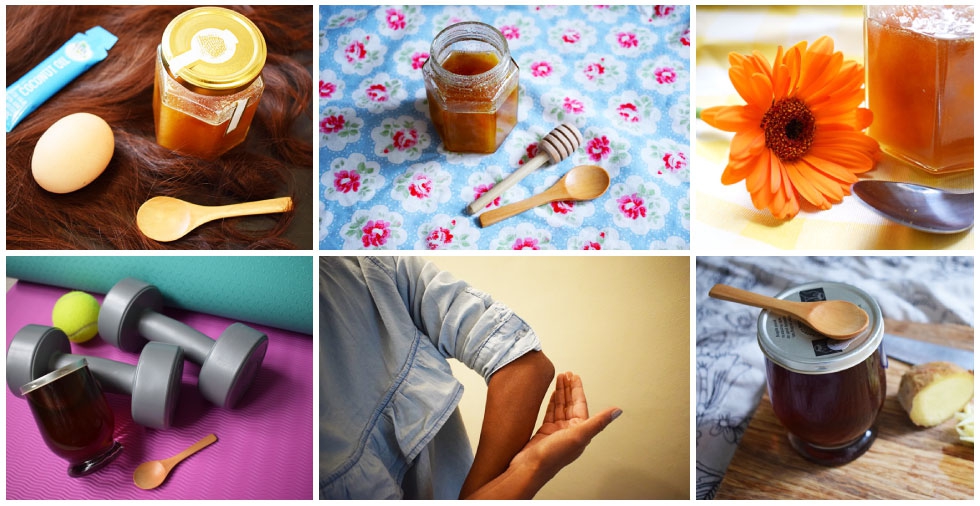 There's nothing quite like honey spread on a freshly buttered hunk of crusty bread, but did you know this natural wonder can be used for other things? Due to honey's antibacterial and antioxidant properties, there are lots of ways to use it in your health and beauty routine, and I have listed 16 ways for you to try it out.
As always, please share with your pals using the buttons above and below - we're trying to spread the word of Expert Home Tips!
Before you continue, don't forget to follow us on:
Thanks!
1. Make a honey & egg hair mask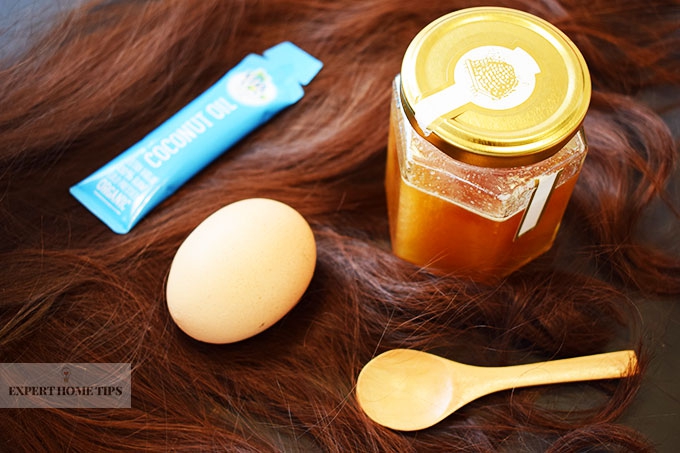 Egg? Yes, egg! You only need one egg yolk, one tablespoon of honey and two tablespoons of coconut oil. Put all your ingredients together in a bowl and mix thoroughly. Apply the mixture to your hair, cover with a shower cap and leave to soak in for around 30 minutes. Shampoo with cold water. Take care not to use hot water, or the eggs will scramble!
2. Use as an after-shaving treatment
Does your skin feel aggravated after shaving? Head to the kitchen cupboard, grab the honey and apply a layer to the skin. Let it dry and then rinse it off with cold water. The swelling will be reduced and the skin will be moisturised. Give it a whirl if your legs feel irritated.
3. Moisturise those cuticles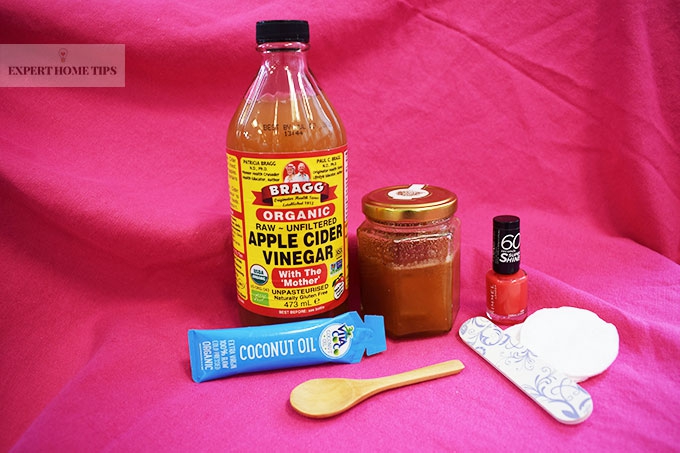 Mix a teaspoon of apple cider vinegar together with a teaspoon of coconut oil and a teaspoon of honey. Massage into each cuticle and leave it to rest for up to 10 minutes. Enjoy nourished and soft cuticles! Read more about this by visiting Anushka's post on 19 reasons why apple cider vinegar is the best beauty product.
4. Cure dark lips
Have you been on a lovely holiday in the sun recently? If your lips have suffered sun exposure then you can cure dark lips with honey. Apply some honey before bed - your lips will be cleansed. You can find out more ways to look after your lips in 17 terrific tips to get luscious lips.
5. Eat honey before exercise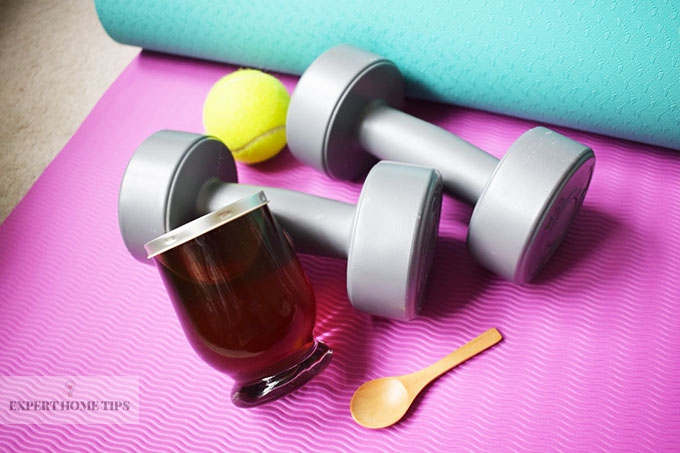 Tucking into spoonful of honey before a workout will help release a slow and steady stream of glucose into your blood, resulting in an added energy boost. During exercise, help support your muscles from fatigue and keep them nourished by drinking some water with honey in it. If a workout sounds like too much hardwork right now, why not try these 30 insanely easy ways to burn 100 calories now?
6. Lighten your hair with honey
This is an interesting uses! According to the instructions at Wiki How, using some apple cider vinegar, water and honey your hair can go a few shades lighter. There is also a wonderful maintenance conditioner recipe for you to try.
7. Honey for hay fever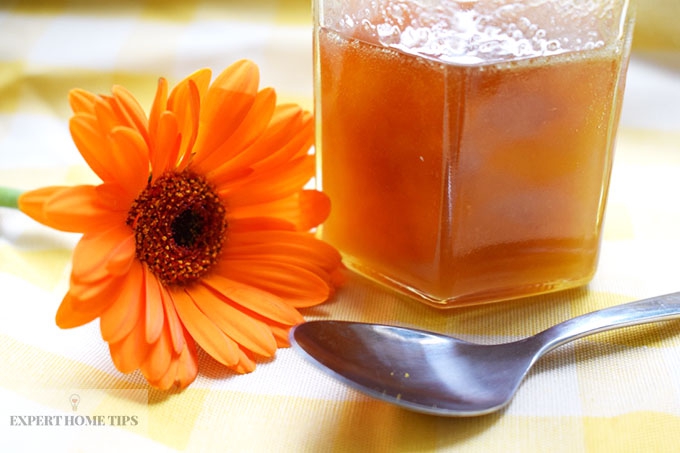 Many folks believe that a spoonful of local honey helps to relieve symptoms of hay fever. Supposedly local honey helps develop immunity against the allergy by desensitising you to pollen. For more great tips, check out The hay fever sufferer's ultimate survival guide.
8. Treat a mild burn
If you've burned yourself a little, first run it under cold water from the tap for five minutes to cool down the area. After, pour over manuka medicinal honey or organic raw honey and then dress the burn. Change the dressing once a day. If the burn is more severe, do contact your doctor or health professional.
9. Prevent a hangover with honey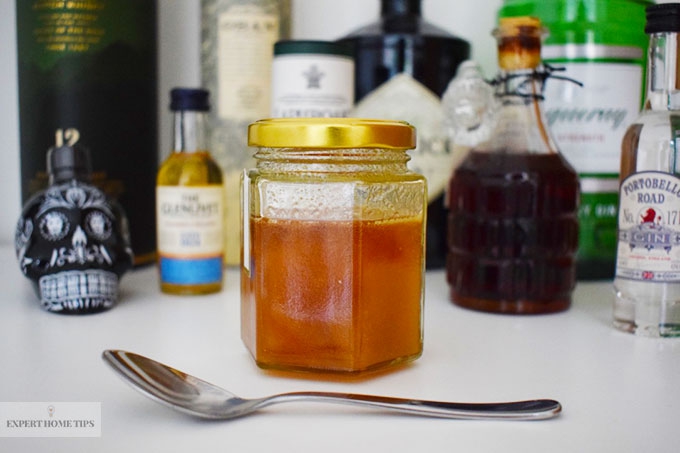 After a heavy night out, have a few spoonfuls of honey with some hot water before you go to bed. It will provide the body with some sugar to help metabolise and prevent sudden changes in blood sugar levels, as well as help the alcohol metabolism processes. The next morning you should also have a little more honey to help further burn the alcohol.
10. Dandruff treatment
Heal with food has a wonderful recipe for treating pesky dandruff. Using six cloves of garlic and seven tablespoons of organic honey, you can make a fantastic mask for your hair. Visit 16 wonderful uses for garlic that will take you be surprise for more tips like this.
11. Treat a sore throat with honey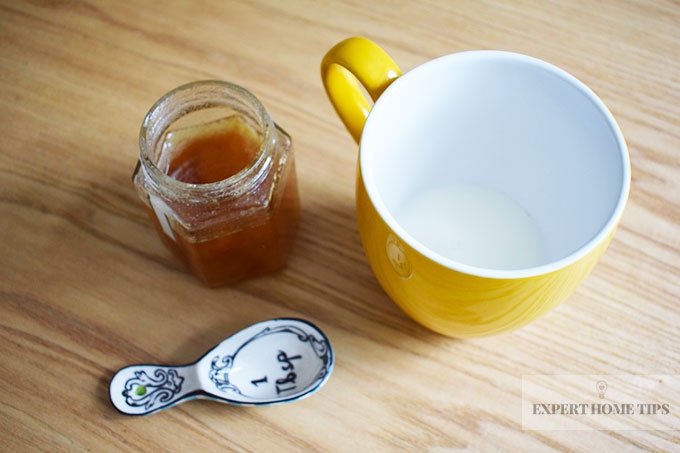 Add a tablespoon of honey to some warm milk and mix well. Your throat will be moisturised by the milk and soothed by the honey. Drink this mixture throughout the day and enjoy relief from your annoying sore throat.
12. Treat acne
With antibacterial and anti-inflammatory properties, honey is an ideal treatment for acne. Try eating more of it in your diet, or applying it to your problem areas. I've found a Natural Face Wash from Amazon which uses Manuka Honey and Aloe Vera and is great for acne, eczema, psoriasis and more.
13. Nausea remedy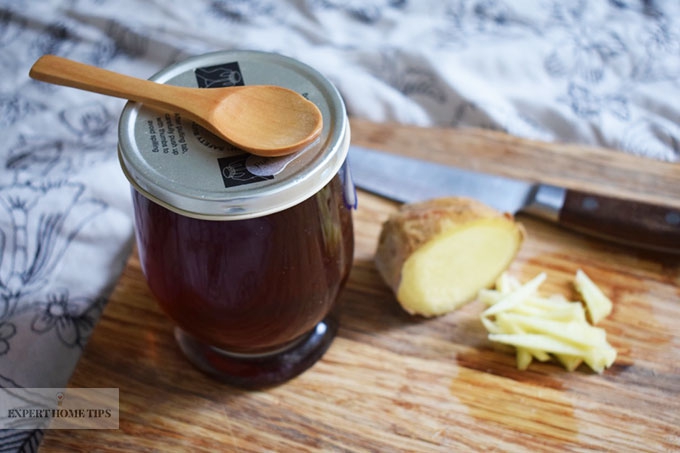 If you've been feeling a little sick, reach for that trusty pot of honey. Cut peeled ginger root into small pieces and stir into boiling water. Boil this for five minutes and then add honey to taste. Stir and drink. Yum!
14. Put it in the bath
Add a tablespoon of honey in some warm water and give it a good stir. Transfer the mixture to a nice warm bath. Honey is full of antioxidants and your skin will love it. I hope you enjoy your nice relaxing bath - check out How to have the best bath ever! for more great tips.
15. Treat acne scars
Not only can honey help with acne, but it can also help with acne scars. Home remedies for life have created an amazing list of methods (all including honey) for you to try.
16. Rub honey into dry elbows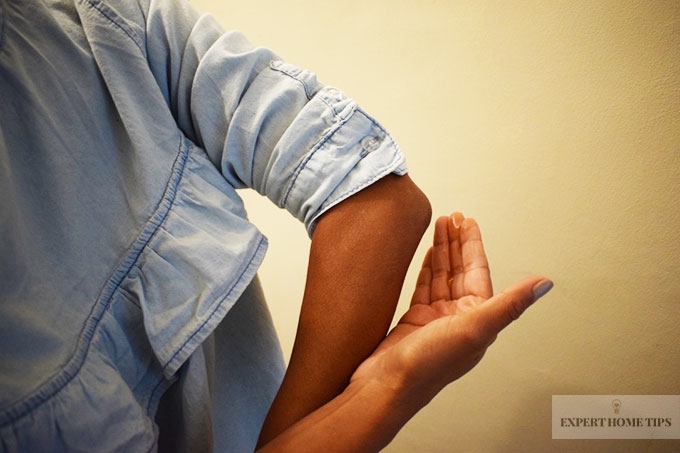 Honey is a great moisturiser, so if you're suffering from dry elbows in the winter then reach for your trusty pot. After a bath or shower, rub some honey into your elbows and leave for half an hour. Rinse off and enjoy your soft skin.
Please note that we do not provide medical advice, please contact your doctor or health professional with any questions you may have.
Who knew that honey could do so much? Let us know how you use honey in the comments below...