20 uses for castor oil - the miracle bargain product you NEED to try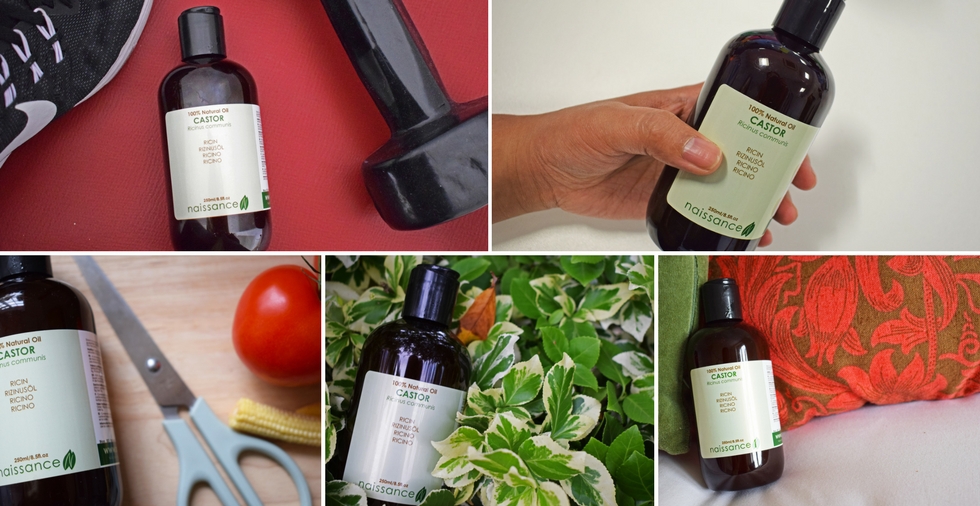 Everyone should have a bottle of castor oil in their cupboard. It's an extremely diverse product, and can be used for lots of health problems, from beauty remedies to infant care.
Castor oil is 100% natural, obtained by crushing the seeds of the Ricinus Communis plant. Its also has a high fatty-acid content, giving it many beneficial properties - it's anti-inflammatory, antifungal and also anti-bacterial.
Castor oil certainly isn't a new product. In fact, its first use is thought to have been during the time of the ancient Egyptians, and since then, it's been used for a variety of things across the world.
If you don't use it already, now's the time to start. Here are 21 wonderful ways you can put it to work today.
Don't forget to sign up to the Expert Home Tips newsletter to get all the best home hacks, living tips, competitions and more.
1. A harmless garden mole repellent
Castor oil has gained a reputation for having a nasty taste over the years. Garden moles have obviously heard about this too, as they don't like to be near it. This makes castor oil a great, natural and harmless mole repellent to use in your garden.
To use, mix 2 parts castor oil to 1 part dish soap in a spray bottle. Shake until foamy, then dilute to a ratio of 2 tablespoons per gallon of water.
Spritz over affected areas, and the bitter smell and taste will keep garden pests at bay.
2. A DIY Dandruff treatment
Itchy and flaky - dandruff not only looks unpleasant but can feel it too.
Castor oil's properties are wonderful for tackling common scalp infections, dandruff included. For a quick fix, mix one tbsp castor oil with one tbsp olive oil and the juice of half a lemon. Apply to hair, assuring you massage it effectively into your scalp and leave to soak. Wash off after half an hour.
You may have to wash your hair twice to remove all oiliness, but the results will definitely be worth it!
3. Reduce the appearance of stretch marks
Most of us have gained a stretch mark or two over the years. They're certainly nothing to be ashamed of, but neither is wanting to reduce their appearance.
Castor oil should be used in its purest form to have an effect on stretch mark appearance. Massage into skin in circular motions, then wrap the area with a cotton cloth for 15-20 to help skin absorb the oil deeper.
Repeat this process every day to see results after just 2-3 weeks.
4. Castor oil relieves muscle soreness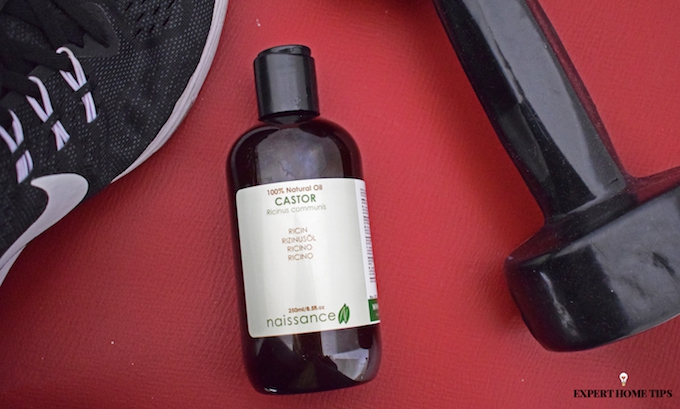 Just as an ice pack helps to soothe bumps, a castor oil 'pack' will soothe muscles. The fatty acid(ricinoleic acid), in the oil has anti-inflammatory properties - it's this which works its magic on muscles.
Castor oil packs are very useful treatments for several body parts, including the legs, arms, neck and back. Requiring just a few simple materials, they're an easy home remedy for muscle soreness.
To make your own pack, follow the instructions on Wellness Mama which will guide you through the process.
5. Treat calluses & corns
Corns and calluses are hard lumps of skin on the feet which form as a result of friction. They can be rather uncomfortable, so it's best to deal with them fast.
There are lots of treatments available to buy the market, but an effective, natural home remedy is castor oil.
Natural Oils for Hair has two methods of using the oil to tackle corns, both 100% natural. Check them out and see which works best for you.
6. Nourish split ends with castor oil
Some people are more prone to split ends than others. When they do occur, it's best to treat them immediately to avoid your hair breaking off.
As castor oil can be quite thick, it's advised to mix with some olive oil until a manageable consistency is achieved. Apply to the lengths of your hair and leave for half an hour. Then wash thoroughly.
7. Castor oil is often used as a safe laxative
For those of you who suffer with digestive problems, including constipation, castor oil could be extremely useful.
As it's 100% natural, it's viewed as a safer alternative to most shop-bought medications. The effects, however, can be quite instant and dramatic, so it's not recommended as a regular treatment!
If you do find yourself blocked up, the recommended dosage is one tablespoon for adults, and one teaspoon for children.
8. Get a great nights sleep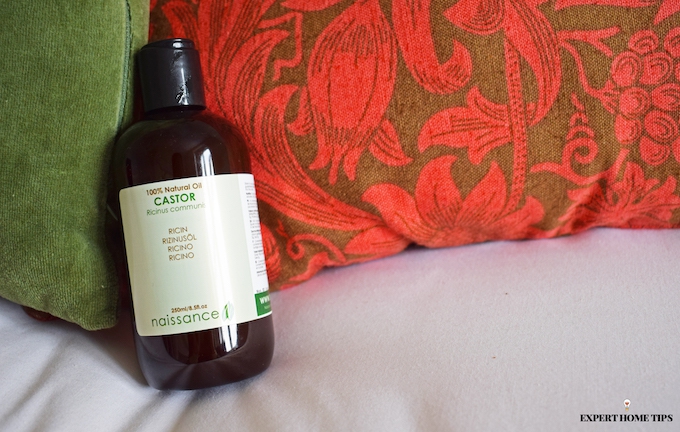 Ahhh, there's nothing like waking up after a lovely, long sleep.
If you're struggling to sleep through the night, sweeping a tiny drop of castor oil over your eyelids before bed could help. The oil is said to send you into a very deep sleep, so you should wake up feeling better than ever!
9. Use as a natural, anti-ageing treatment to banish wrinkles
Have you tried every anti-ageing product on the market? If nothing seems to be working for you, perhaps it's time to go natural.
Castor oil is intensely moisturising. When applied, it works to 'plump' up your skin and banish your wrinkles. It also helps increase the blood flow, which will help to tighten and brighten your skin.
Apply once a day, and wash off with warm water to reveal glowing, younger-looking skin.
10. Castor oil can soothe colicky infants
Colic can be extremely uncomfortable for your baby. A natural remedy can be found in castor oil.
Warm castor oil, rubbed in a clockwise motion onto the baby's stomach should help soothe them.
To heat your castor oil, boil a pot of water, allow it to cool slightly, then place your bottle of oil inside. Test the temperature by dropping a small amount on the underside of your wrist (a sensitive area).
We advise calling your doctor immediately if conditions are serious
11. Get silky soft lips
There are so many lip balms on the market - some of them cost a fortune. A much cheaper and often more effective treatment is castor oil.
A few drops massaged onto your lips morning and night will soften, smoothen and plumpen lips. Do this regularly, and you'll look more kissable than ever!
12. Castor oil is a great universal lubricator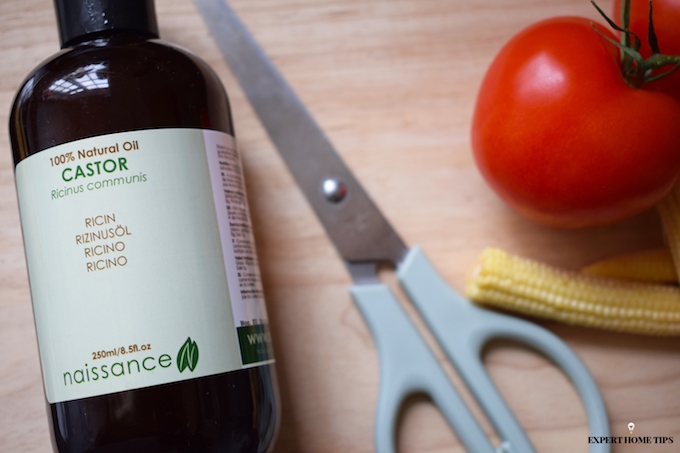 As castor oil is edible, it is extremely useful for loosening up cooking scissors.
When scissors get stiff, their efficiency is affected and food can become more difficult to cut.
A few drops of castor oil rubbed into the joints and along the blades will help lubricate them, making them much easier to use.
13. Thicken eyebrows with the help of castor oil
Long gone is the desire for thin, perfectly-plucked eyebrows. Nowadays, it's the bushier the better as far a eyebrows are concerned.
If you're struggling to get yours to grow back out to their former glory, castor oil could help. Before you go to sleep, rub a small amount into eyebrows, massaging right down to the pores.
After just a few weeks, you should notice your eyebrows looking fuller.
14. Soothe sunburn, the natural way
It's finally that time of year. Sun can feel like such a rarity in the UK that it's very easy to get carried away.
If you do find yourself getting a little sunburnt, try treating the affected areas with castor oil. It has the similar, soothing effect as aloe vera when rubbed directly onto the burn.
15. Clear up acne
No one likes experiencing a breakout. When acne does strike, however, there are lots of way to treat it.
Perhaps you've not had much luck with store bought options and would like to try something natural? Castor oil could be the acne treatment for you.
It's extremely gentle and nourishing which makes it ideal for sensitive skin. Castor oil's anti-inflammatory and anti-bacterial properties also make it an ideal treatment for skin problems.
To reap the benefits of castor oil, it's recommended to steam your face prior to application. Style Craze has a great tutorial to guide you through the process.
16. Moisturise cuticles & nails with this natural product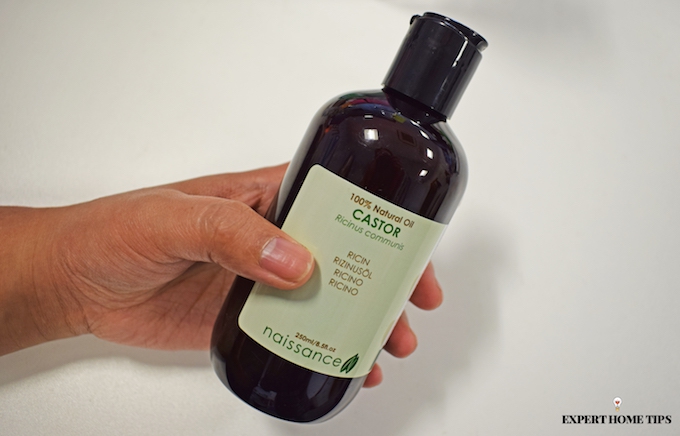 There's nothing nicer than set of natural, strong nails. They're the perfect canvas for painting, but even look pretty when left bare.
Castor oil can help repair brittle nails that break often. Although the nails aren't part of our 'skin', it's important to moisturise them nonetheless. Castor oil is one of the richest oils on the market, and is perfect for this purpose. As it's also anti-fungal, it will fight off any nail problems you may be experiencing.
Check out my article, How to get long & strong nails, the easy way, for more nail health tips.
17. Smoothen & silken cracked heels
Summer is coming - time to get those feet ready for sandals.
Castor oil is intensely moisturising - ideal for tackling extremely dry areas of skin, such as cracked heels. If you want to wake up with feet as soft as silk, apply a thick layer of the oil to feet, pull on a pair of socks and leave overnight.
Who needs pedicures?
18. Castor oil is great for your pet's injuries
If your pet manages to get themself an injury whilst playing, you may be at a loss for what to do.
Sadly, pet plasters haven't been invented yet, so we must turn to other solutions. One of these is castor oil - a great treatment for many reasons:
It's thick formula creates a barrier to germs
It's anti-bacterial and soothes injuries
It's edible, but has a nasty taste
Castor oil is great for treating small, surface wounds. Best of all, once your pet's had a taste, they certainly won't want to go back for more! This will leave the wound to heal in peace.
19. Get longer eyelashes with the help of this miracle product
Fluttery, long, luscious lashes - what dreams are made of, right?
There's no need to faff around with falsies and glue. Get yours the natural way with the help of castor oil. Its nourishing properties encourage hair growth, including the eyelashes. They'll also give them a lovely sheen, similar to that of clear mascara.
For accurate application, an eyeliner brush is advised. Apply the castor oil to the roots of eyelashes, then along the lengths, being careful not to get any in your eyes.
20. Castor oil encourages hair growth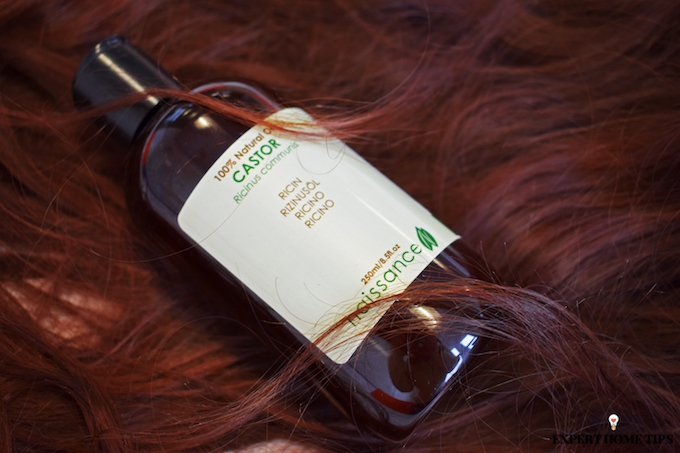 Trying to grow yourself some long, luscious locks for Summer?
People have claimed to experience an increase in the rate of hair growth by three to four times when using castor oil. While there is no clinical evidence to support this, such claims certainly warrant testing.
If you want to see if there's any proof in the pudding, why not try a DIY hair treatment at home?
Pop on an old towel, section off your hair, and apply castor oil to the roots. Massage into your scalp, then comb along the lengths of hair. Pop on a shower cap, leave for two hours, then wash off as usual.
I can't believe there are so many uses for this bargain product. Have you tried any before and had success? I'd love to hear about your experiences!