Be amazed: 21 surprising uses for vinegar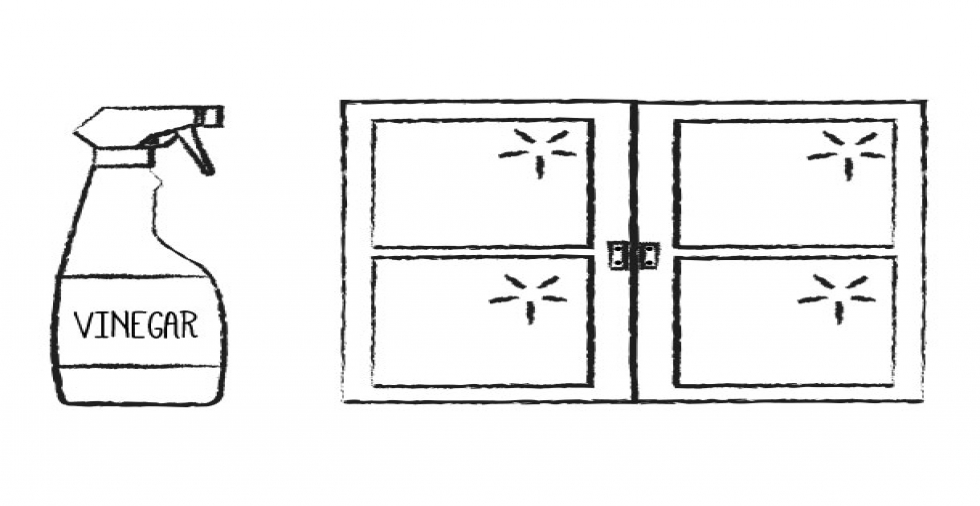 Did you know that vinegar could be used for more than just a tasty accompaniment to fish shop chips? Behold all these amazing uses for vinegar.
Please don't forget to share this with your friends if you find it useful - we're trying to spread the word about our website!
Before you continue, don't forget to follow us on:
Thanks!
1. Soothe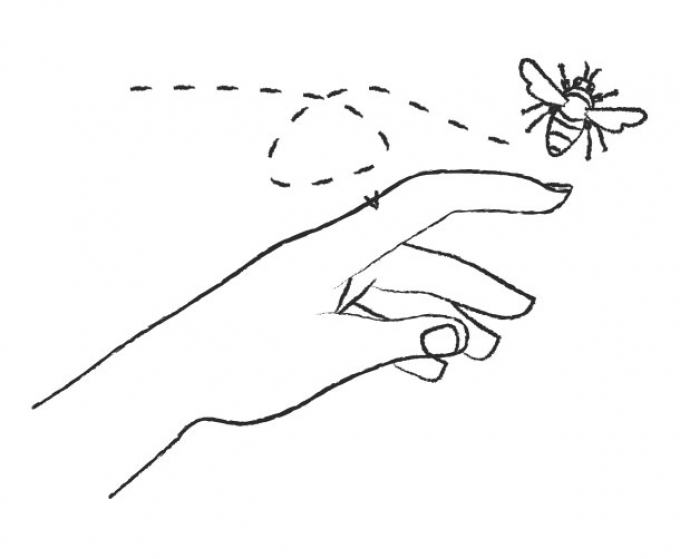 Stung by a wasp? Wasp venom is alkaline, so applying something acidic to the sting may help to soothe it. Try dotting the area with white vinegar.
2. Sparkling jewellery
Grab a couple of tablespoons of baking soda and mix with 1/2 cup of white vinegar. Soak for 2 - 3 hours, rinse under cold water then dry with a cloth. You'll be ready for the ball in no time.
3. Bright clothes
Who knew? Brighten your clothes by adding half a cup of white vinegar to your rinse cycle.
4. Banish smells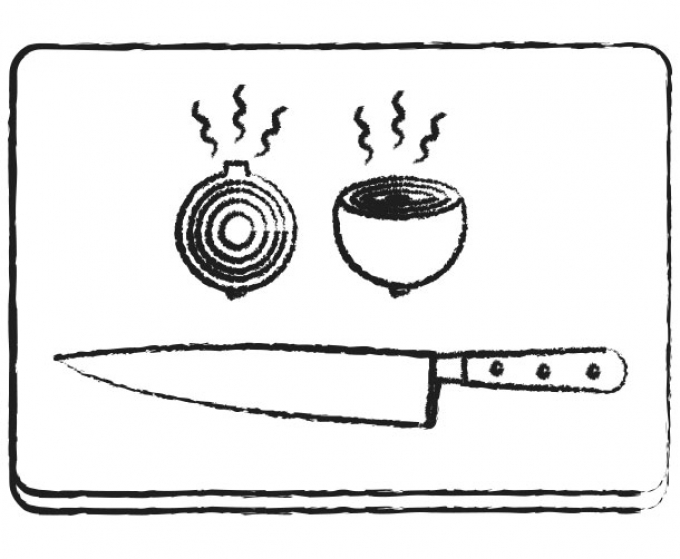 Do your hands smell of onion after chopping them for a meal? Rub white vinegar on your fingers before and after slicing to stop the smell.
5. Unclog a shower head
First unscrew the shower-head, then remove rubber washing, and finally place the head into a saucepan filled with equal parts of both water and white vinegar. Bring to the boil and simmer for five minutes. Easy!
6. Scare away ants
Got ants in your garden that you want to get rid of? Mix water and white vinegar into equal parts and spray it around the areas you see them. They hate it and will soon move on!
7. Clean mugs
Mix salt and white vinegar together to get rid of pesky coffee and tea stains from all your favourite mugs. Check out Home Hacks: 18 cleaning cheats you'll definitely use for more great tips like this.
8. De-rust
Remove rust from your precious tools by leaving the offending item bathing in undiluted white vinegar overnight. Ta da - your tools appear like new in the morning!
9. Deodorise
Did you know, you can deodorise the kitchen drain with vinegar? Pour a cup of your trusty white vinegar down the drain once a week leave it for 30 minutes. Flush with cold water.
10. Frost-free car windows
A tip for the winter, spray a mixture of 3 parts white vinegar to one part water onto your windows to help prevent old Jack Frost.
11. Chopping boards
You can clean and disinfect all your wooden chopping boards by wiping them with full strength white vinegar. Easy!
12. So long weeds
Grab yourself a spray bottle of full-strength white vinegar and kill weeds by spraying on them until the plants have starved. Job done.
13. Shiny windows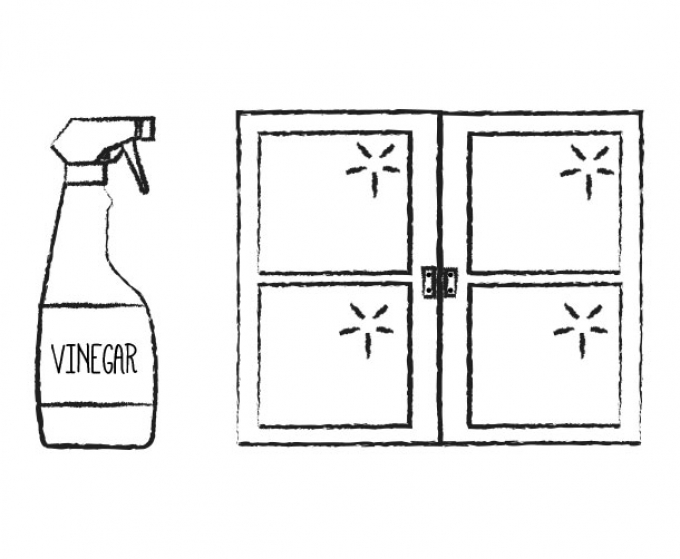 Clean your windows using a spray bottle filled with undiluted white vinegar. Finish them off by drying them with an old newspaper.
14. Clean your blinds
Now your windows are clean, it's time sort out those blinds! Mix equal parts water and white vinegar with hot tap water and wipe that muck away.
15. Fresh flowers
Mix 2 tablespoons of apple cider vinegar and 2 tablespoons of sugar into a vase with water. Add your flowers and they'll last for longer!
16. Stop itching
Relieve any dry and itchy skin by adding 2 tablespoons of white vinegar to your bath water.
17. Give life to an old paintbrush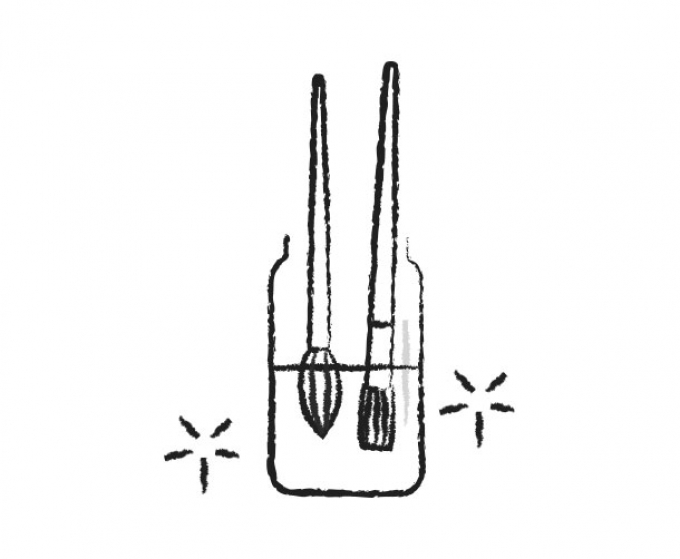 Place your trusty paintbrush into a jar of full strength white vinegar until the paint disappears and then wash with hot, soapy water.
18. Bye bye grease
Get rid of grease stains with equal parts of white vinegar and water. Use a damp cloth to clean off the grease.
19. Toilet cleaner
Pour 2 cups of white vinegar into your toilet bowl and leave it to soak overnight. Flush in the morning.
20. Unstick stickers
Get rid of those annoying stickers on walls or furniture by using white vinegar on the corners and sides.
21. Stop stinky feet
Balance the pH of your skin by splashing apple cider vinegar on a paper towel or baby wipe. Give you toes a quick rub with the mixture and your feet will no longer smell!
Hope you've enjoyed the list, if you've got more uses for vinegar, comment below.

P.S. Please share this with your friends & help us to grow!