When it comes to preparing food, most of us will admit to being a little bit clueless about best practice.
Whether the food is grown in the ground or stored and transported in poor conditions, there are so many opportunities for the things we eat to become contaminated with harmful bacteria.
Today we're sharing which foods you absolutely should wash, and those you really shouldn't.
What should you be washing?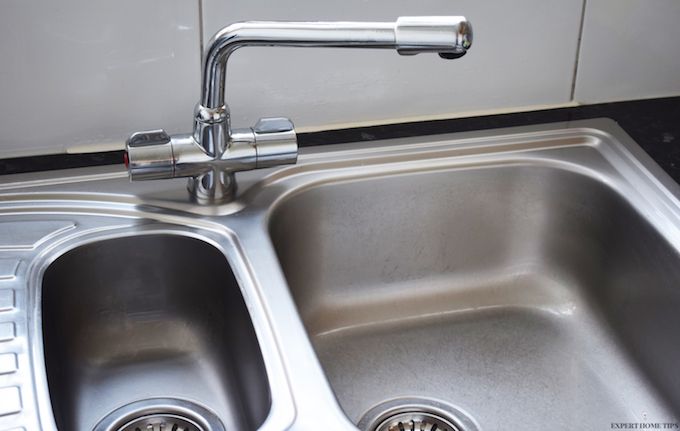 Before we get into a list of all the foods you really do need to wash, we should say that you should never use soap or bleach in the washing process. Soap and bleach can be really harmful to our bodies, so shouldn't be used in food preparation.
If you want to add some extra strength to your soaking, we suggest using a bit of vinegar mixed into water. It has brilliant disinfecting properties that can help reduce pesticides!
1. Nuts, seeds & dried fruit
This one might take you by surprise. You should be washing nuts, seeds, and dried fruit before eating unless the packaging states that they are ready to eat. This is especially true if you have purchased them loose. Even if the nuts and seeds have been peeled, you just don't know what could have happened during storage or transportation.
Nuts are coated in a pesticide called phytic acid, so washing them also helps to remove the harmful substance.
2. Shellfish
Shellfish are full of hidden nasties that you don't want to eat. They can be really tough to clean properly as they could be full of sand and grit.
How to wash shellfish:
The way to clean shellfish is to rinse the worst of the debris off under running water and then to drain and place in a pot of cold water. Add a few pinches of salt and place the pot in the fridge for at least an hour. Give the contents a couple of stirs throughout the chilling process.
Drain the shellfish again and notice how much sand and grit comes off. Imagine if you'd eaten all of that!
Finally, give the outer shells a good scrub and carefully remove any remaining debris.
3. Grains
Grains such as rice and quinoa should be rinsed thoroughly before cooking to remove excess starch and bacteria.
How to wash rice and other grains:
Rinse the grains with cold water. Drain and repeat 2 or 3 times.
4. Fresh herbs
Never put herbs straight into your fridge without giving them a wash!
How to wash herbs:
Just as you would with vegetables, rinse the herbs in cool running water - just be careful not to damage them! Gently shake and pat dry. For bigger bunches, we suggest soaking in cold water.
5. Cans & jars
Whether storing food or drink, you should give all cans and jars a wipe before you open and consume the contents. During transport and warehouse storage, cans and jars can become dusty and covered in bacteria.
If something has a long shelf life, chances are it has been sitting around for a little while and is therefore in need of a jolly good clean. The awful truth is that warehouses, where these goods are stored, can become home to a number of pests.
Even if the pests can't get into the goods, they may have crawled over them, depositing all manner of bacteria - and maybe even urine!
When you open a can or jar you risk contaminating the contents with bacteria from the lid.
How to wash cans:
Take a piece of damp kitchen towel and rub the top of the can, especially near the opening. Avoid drinking directly from cans - instead, pour the drink into a glass. If you have used a can opener, you should wash it thoroughly between uses.
6. Vegetables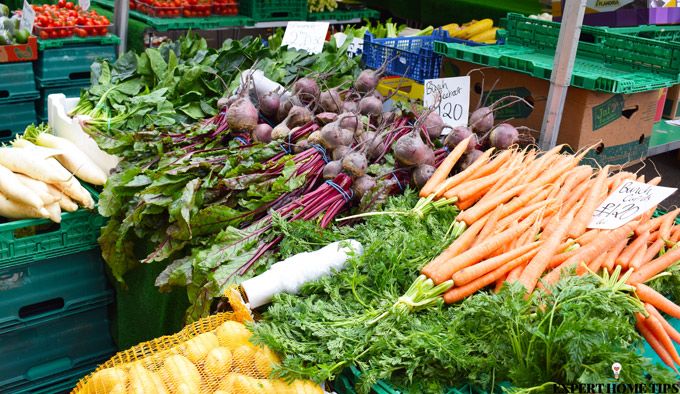 Vegetables are the worst offenders and need a really good scrub before preparing or cooking. They can harbour E.Coli, bacteria, dirt and even creepy crawlies!
You should pay extra care with veggies that are sold loose as these have been exposed to more bacteria and may not be as clean.
How to wash vegetables:
Rinse vegetables under a running tap and give the surface of each vegetable a good scrub. Place in a bowl of clean water starting with the least dirty to avoid contamination. Replace the water when necessary. Peel and cook to remove even more bacteria.
If you're going to throw those peels in the bin, think again. There are plenty of marvellous ways to reuse peels.
7. Canned beans
The water that canned beans are stored in is super high in sodium. Whilst it makes a great preservative, it's not so great for your meals.
How to wash beans:
Rinse the liquid off of the beans with cold water. If you plan to saute or roast the beans then we suggest taking a piece of paper towel and giving them a pat dry.
8. Fruit skins (even those that are inedible)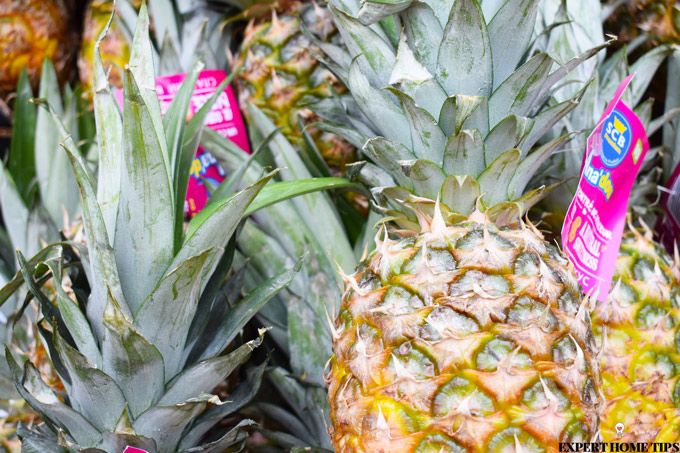 This includes all of your favourites - avocado, pineapple, bananas - the lot!
You might think you can get away without cleaning them if you aren't planning to eat the skin, but that's where you're wrong.
When you cut into the fruit, the knife will drag the bacteria from the skin to the flesh inside - how gross is that?
But surely bananas are fine? Probably, but if you are handling the fruit and breaking pieces off with your fingers to eat, you'll transfer bacteria from the skin into your mouth.
To be on the safe side you should wash all of your fruit, especially fruit with edible skins.
How to wash fruit:
Most fruits can be washed effectively under running water.
What shouldn't you be washing?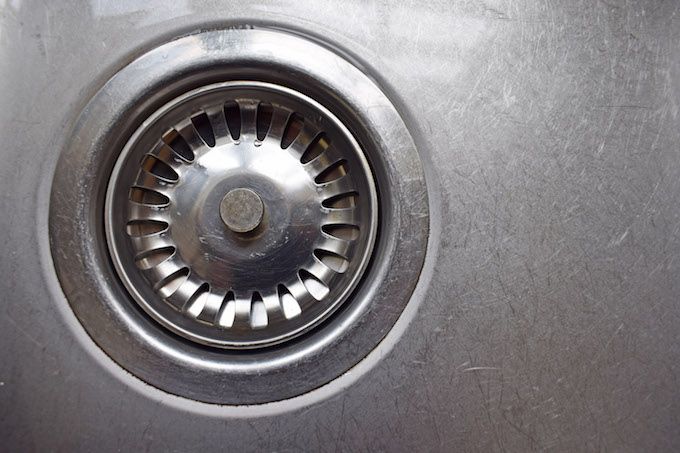 1. Frozen vegetables
You'll be wasting time if you decide to wash frozen vegetables.
As part of the packaging process, the vegetables are cleaned and cut so you needn't worry about bacteria.
2. Bagged salads & greens
Just like frozen vegetables, pre-bagged salads and greens will have been washed several times. Did you know that you are more likely to spread bacteria onto your greens if you wash them?
Just check the packaging for "Ready to Eat" and you're good to knock up a scrumptious salad.
3. Mushrooms
You might think mushrooms need a wash, but this can ruin their texture and make them go off quicker.
Mushrooms are really absorbent, so if you soak them in a bowl of water you'll just end up with a soggy mess!
If you want to give them a light clean, you can use a damp piece of kitchen roll or a special mushroom brush.
4. Eggs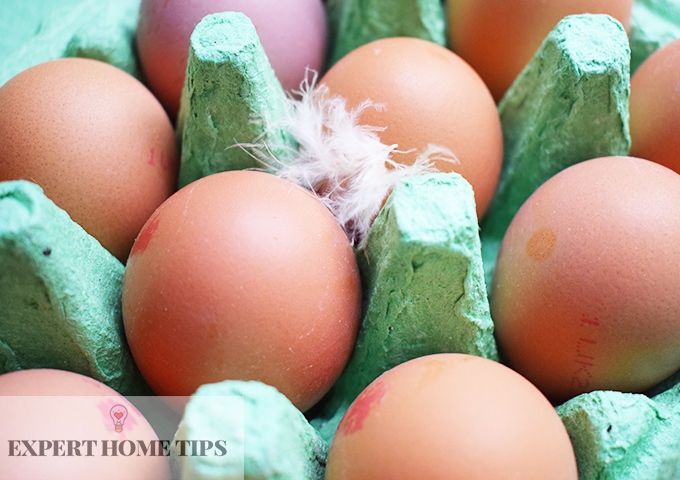 The context for this one depends on where you are in the world. In the US, eggs are processed, cleaned and then covered in a mineral oil that protects them from bacteria. This means that you don't need to wash them.
In the UK, eggs are not washed as it's believed that cleaning eggs will only help the spread of bacteria into the shell.
This means that you also shouldn't be washing them at home.
5. Raw meat, poultry & fish
You should never wash raw meat, poultry or fish.
Doing so will only spread harmful bacteria to your kitchen countertops and sink. You won't be able to kill bacteria with water anyway so it's best to just cook it.
If you're concerned about the standard of your meat and fish, buy from a reputable fishmonger or butchers.
You should dedicate your time to deep cleaning your surfaces and equipment instead.
6. Pasta
Unlike grains, you don't want to wash spaghetti or pasta. If you wash it, you'll drain away all of the starch.
You can reuse the starchy cooking water in pasta sauces for a delicious accompaniment.
Did you find any of these foods to be surprising? Let us know in the comments below!