35 things you really don't need & should get rid of NOW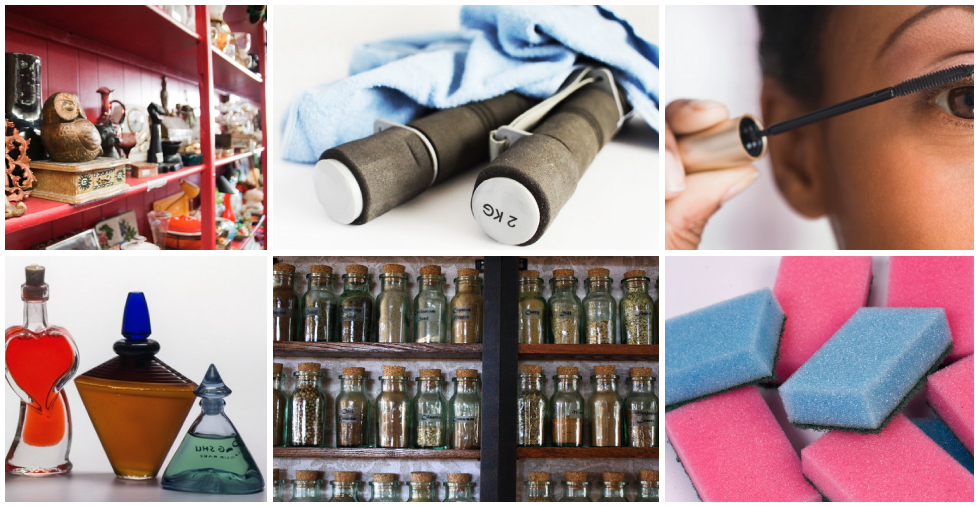 Clutter. It's annoying. Go read Anushka's 7 stress-free ways to declutter your home immediately. Then come back here and go through this list of things you think you need, but really don't - they're just clogging up space in your home.
Give these items away to charity, sell them on eBay, shift them at a boot sale, depending on what it is. The choice is yours.
Before you continue, sign up to our newsletter to get great home hacks, living tips, competitions, offers and more.
1. Forgotten sporting equipment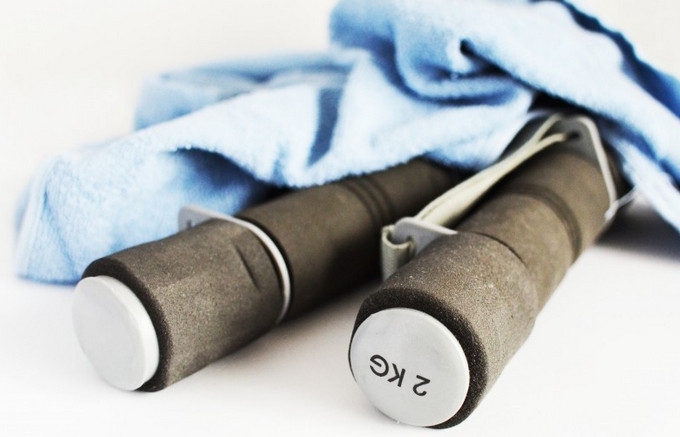 Yes, I believe you when you say you were definitely going to use that mini trampoline and jump every day and I'm certain you were going to incorporate an excellent workout using those pretty yellow free weights. Who are we kidding, none of that happened and now your cupboard is full of retired sporting equipment. Give it all away and try these 19 easy exercises for the person that can't be bothered instead.
2. Mini hotel toiletries you've 'acquired'
If you got a bit giddy on your last few hotel stays then you might have a load of mini toiletries in your bathroom gathering dust. Unless you plan on going camping or have a lot of house visitors lined up, it might be worth giving them away.
3. Bread maker
You don't need a big clunky machine to make bread. Use your oven and clear a huge amount of space in your kitchen cupboard. Bbcgoodfood.com has plenty of recipes for you to have a go at, so what are you waiting for?
4. Unwanted Christmas presents
Auntie Edith meant well, but unfortunately, you know that pair of pink fluffy slippers will never be worn. If you've got a load of unused Christmas presents then sort through them and give them away or sell them. It might seem rude, but it's better they go to a home where they're wanted and used rather than shoved to the back of the cupboard, forgotten.
5. Musical instruments
Did someone in your house think they would take up the ukulele then suddenly lose interest? Is that expensive electric drum kit now a clothes hanger? Remove all instruments that haven't been used in years and enjoy the free space.
6. Bits & bobs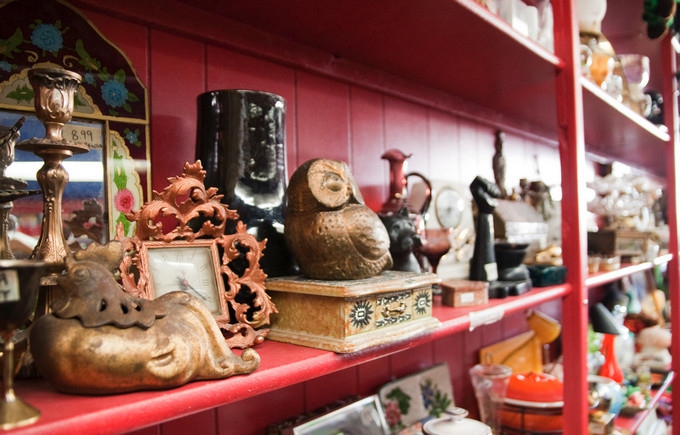 You know what I mean, the thingamajigs, those thingamabobs, that thingummy. Those knick-knacks are just taking up room on your shelf and be honest with yourself, does it look good? Have a sensible sort-out and get rid of all the items you don't like or need anymore.
7. Pizza gadgets
I know you thought that a snazzy pizza maker and those cool pizza cutting shears were a good idea, but when was the last time you actually used them? Unless you're making a pizza once or more a week, there's really no point those items taking up valuable space in your kitchen cupboard.
8. Broken toys
Why are they still in your house? Either fix those broken toys or give them away. Sometimes artists work with donated toys, so have a look around at local boards first. Check out these 25 inspiring ideas for repurposing old toys from Apartment Therapy.com.
9. Popcorn maker
Do you watch films every night? If you do, you're excused. Otherwise, what are you doing with a popcorn maker? Get rid of it now!
10. Landline phone
If everyone in your house owns a mobile phone, unless you live somewhere with no phone reception, is there any need for you to have a landline? Check the cost of having one and if you're wasting money then say goodbye.
11. Eye make-up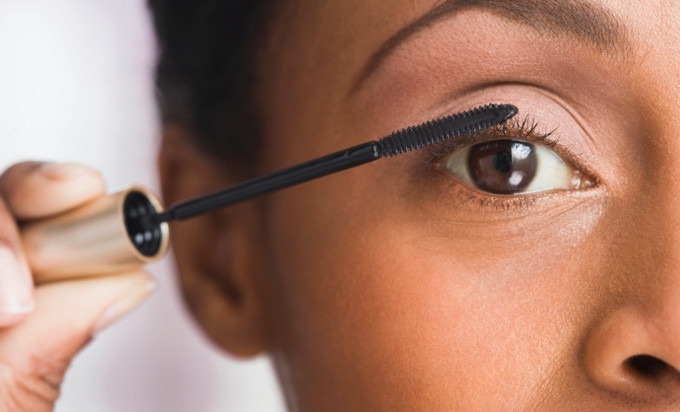 It's recommended that you throw away eye make-up 6 months after opening in order to prevent infection. This includes mascara, liner and eye shadow.
12. Old cookbooks
They might look pretty but do you use them a lot? If you don't, then it's time to let them go. There are also lots of online resources for you to use. Print out your favourites and make your own recipe book!
13. USB flash drives
Yes, they can be cute. But do you really need one? Nowadays transferring files from place to place is pretty easy - whether it's e-mailing or using the cloud.
14. Old receipts
My bags / wallets / coat pockets are all FULL of receipts that I don't need anymore. Are yours? Collect them all together and have a quick look before you throw them away and see what you've been spending your money on. You might be shocked into spending a lot less!
15. Deep fryer
Unless you're hosting regular dinner parties or really need more fat in your diet then get rid of that deep fryer machine now. It's smelly, cleaning it up is a pain and you don't need it. If you must continue then here are Nathan's Six steps for deep-frying without a deep fryer.
16. Old kitchen sponges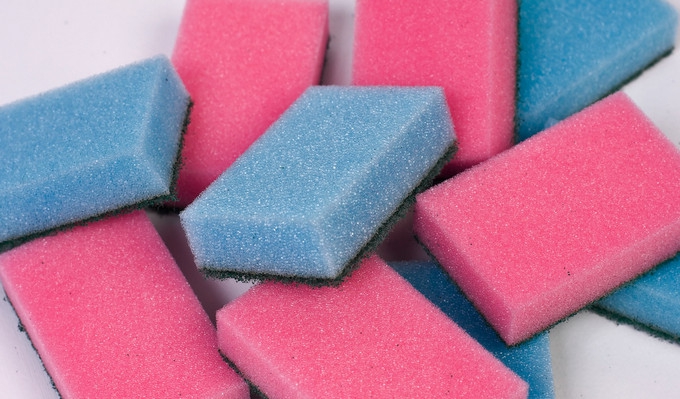 If you have a dirty kitchen sponge then microwave it for 2 minutes. Check out How to kill germs on your kitchen sponge first for instructions. If it's incredibly old then throw it away.
17. Toothbrushes
Don't forget to change your toothbrush every three months, or if your bristles are frayed, then. Children clean their teeth more rigorously than adults so they may need their brushes replaced sooner.
18. Old magazines
You're probably not going to read those out-of-date magazines again (unless they're recipe magazines) so recycle them. You may be able to donate your magazines to the local doctor's offices and libraries, so see if you can do this first.
19. DVDs & CDs
I'm guilty of having a load of old DVDs & CDs that I'm just not going to use anymore. Apart from a few box sets that I can't bear to give away, it's a good chance to get rid of all the unwanted ones. I have found that it's always useful to have a few, especially when you're moving house and haven't sorted out the internet or television yet and crave some entertainment!
20. Unwanted hair ties/ accessories
If you've got broken hair ties, rusty old hair grips and curlers you don't need, then get them out of your bathroom cabinet. For more cleaning tips check out these 21 hacks for a stunning bathroom.
21. Expired spices, herbs & sauces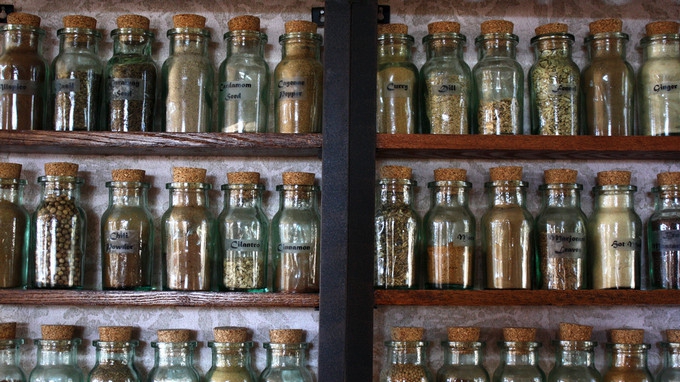 Head to your spice rack and take a look at the expiry dates. You might be shocked! Now go to the cupboard and look at the best before date on any bottles of sauces. Anything that's out of date, chuck, anything that's nearly out of date, move to the front so you know you need to use them up.
22. Books
Be ruthless, if you haven't read it in years and you can't see yourself doing so in the future then, donate or sell. Easy!
23. Old sun lotion
The expiration on your sun cream bottle matters because they lose their ability to block out ultraviolet rays after a year. Make sure your sun lotion is relatively new in order to protect your skin.
24. Pillows
Fold your old pillow in half, if it stays folded then it's time for a new pillow. Your hair and body oils will have penetrated into the pillow and it will start to change colour will be a breeding ground for dust mites and odor-causing bacteria.
25. Jewellery
If you don't wear that necklace then why not give it to someone else who does? There might be loads of jewellery that you don't use anymore so take it down to the charity shop or give it to a family member who might love and wear it.
26. Memorabilia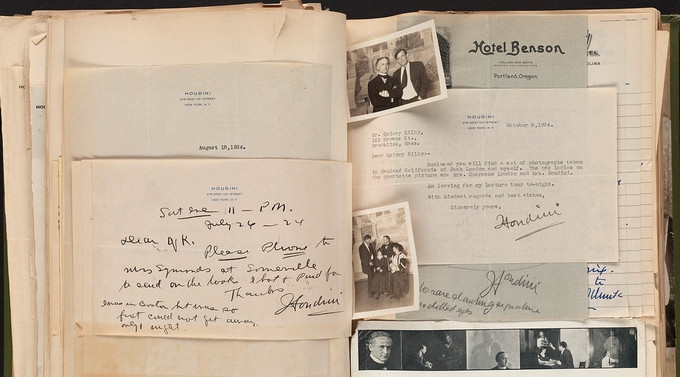 Old greetings cards, gift tags, letters, cinema stubs - chances are you've built up quite a collection of memories. Go through it and see what you really don't need anymore and be truthful to yourself. Consider making a scrap book, or a memory box so you can organise your memorabilia.
27. Cables & cords
I've been transporting a bag of old cables and cords from home to home and I have no idea what half of them do. There's no real point in keeping them - they're taking up valuable space in a drawer, so get rid of everything you don't need.
28. Clothes you never wear
Don't hold onto those jeans that don't fit anymore just because it reminds you of a wonderful time. It's time to organise your wardrobe and get rid of the clutter! Visit Anushka's 21 brilliant hacks for your tiny wardrobe and get started now.
29. Old boxes
Realy old product boxes such as mobile phone packaging are not needed in the home. As long as you've got all the details out that you may need and are satisfied the product works then it's time to get rid of them.
30. Medication
Check the expiry dates on your vitamins and any other medication you may have lurking about in your bathroom cabinet.
31. Unused perfume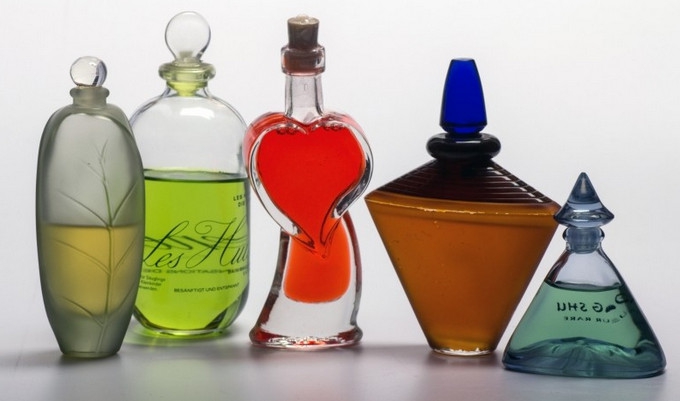 If you're not a fan of the perfume sitting on your dresser that Auntie Sal gave you, then don't keep it. Give it away to someone else. Check for out-of-date scents as well.
32. Games with missing pieces
Unless you're willing to source the missing pieces from a shop then there's not much point in keeping games that you know you can't play anymore.
33. Old running shoes
Replace running shoes between 300 to 500 miles so wear and tear does not cause injury. Shoe cushioning deteriorates over time and they'll start to feel uncomfortable.
34. Christmas decorations
Broken Christmas lights and ornaments are not worth keeping. Next Christmas, get all your decorations out and check over them. If they're damaged or you don't think you're going to use them again, say farewell.
35. Old mobile phones
Recycle old mobile phones by giving them away or selling them. You might be able to make some quick cash from websites like Environfone, or get vouchers for high street shops.
Phew, that's a lot of items you don't really need! Let us know of any more by commenting below.