Valentine's Day doesn't need to be a corny or expensive affair. You can make them smile with just a small present and a lot of imagination. Well you don't even need imagination as I've come up with 16 brilliant ideas that are sure to impress.
1. Fill a jar with their favourite Starburst sweets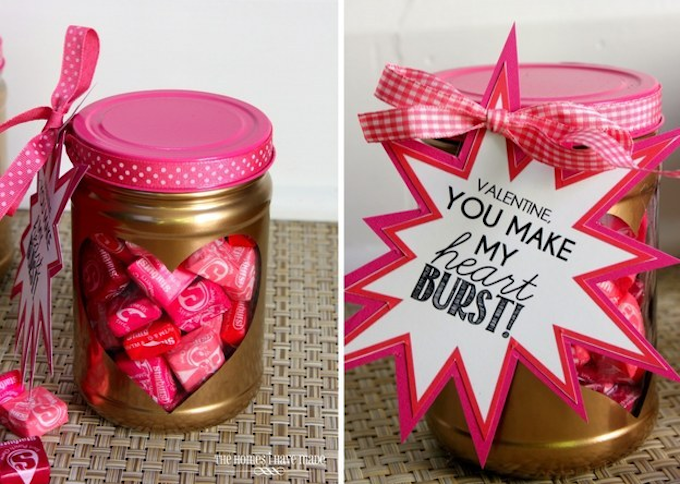 Pick out all the red and pink Starburst (or their favourite flavour) and store them in a beautiful-looking jar. Add some ribbon and a handmade 'Valentine, you make my heart burst!' tag for the sweetest little gift.
2. Give them your precious Netflix password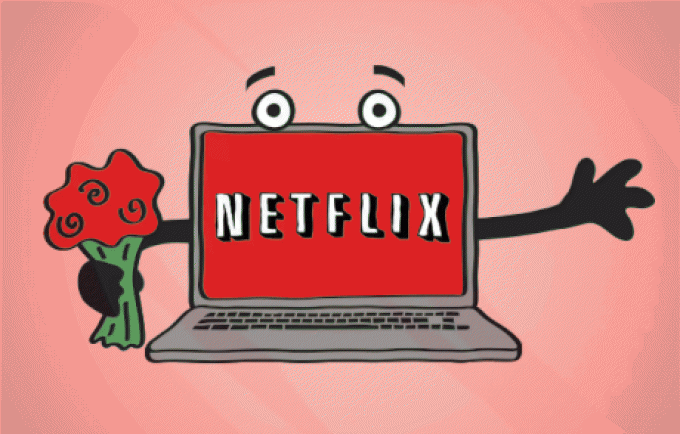 The ultimate modern day declaration of love. Take Netflix and Chill to the next level by giving your loved one your password. Even better, create their own user profile and present the password in a box - get creative!
3. Order a pizza and cut out pepperoni hearts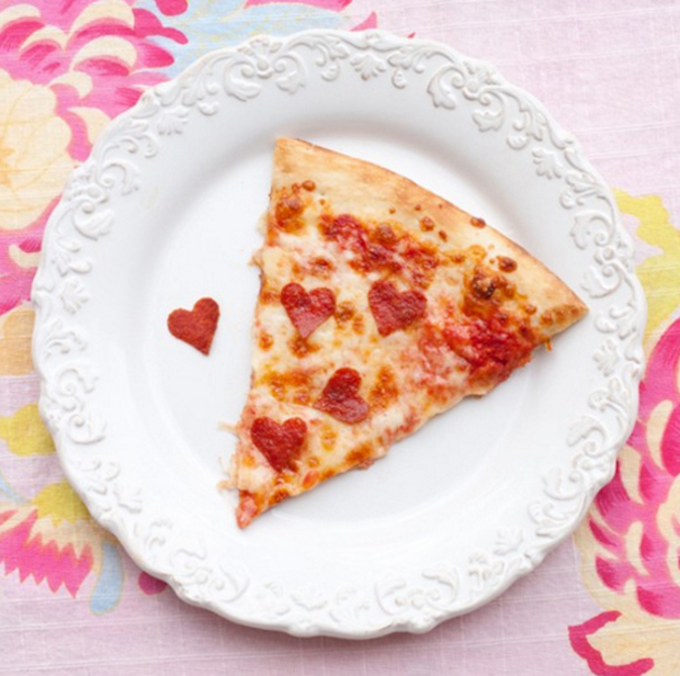 Give them the night off from cooking and order a pizza via JustEat. For added brownie points - and an Instagram-worthy Valentine's Day pic - cut the pepperoni into hearts. Nailed it.
Even better, add this card for the cutest combo: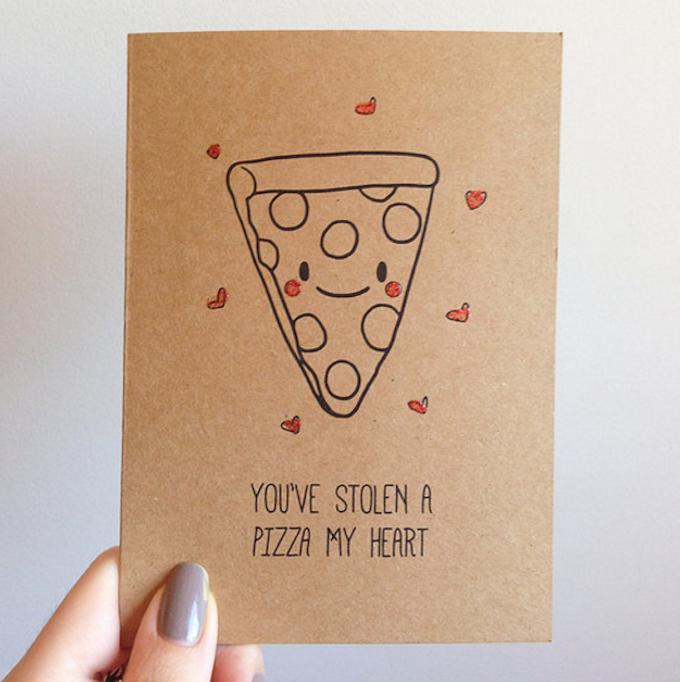 4. Nothing says love like BEER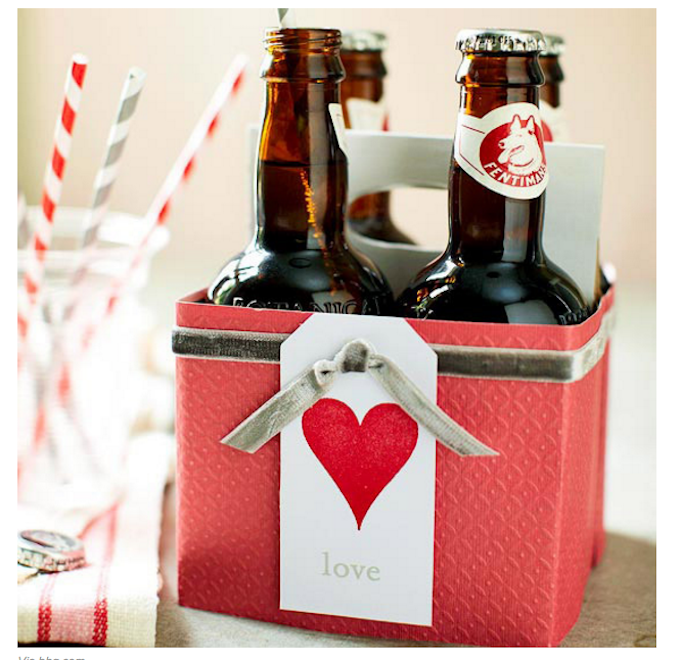 Give them what they really want and doll up their favourite four pack with a handmade holder.
5. Wake them up with a post-it love heart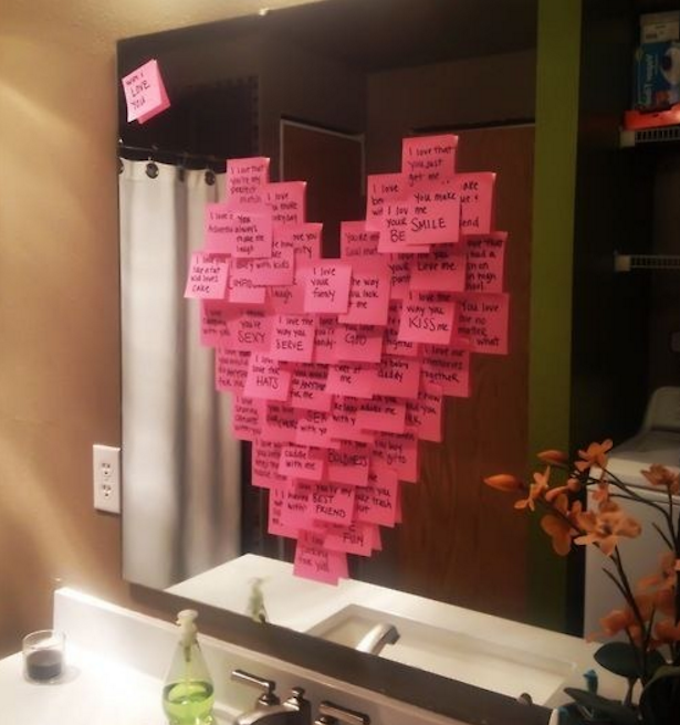 Give them something to smile about in the morning, create a pink post-it love heart in your bathroom or landing mirror. Write a personal message or sweet memory on each one. 'Reasons why I love you' is sure to go down well.
6. Make them a duvet den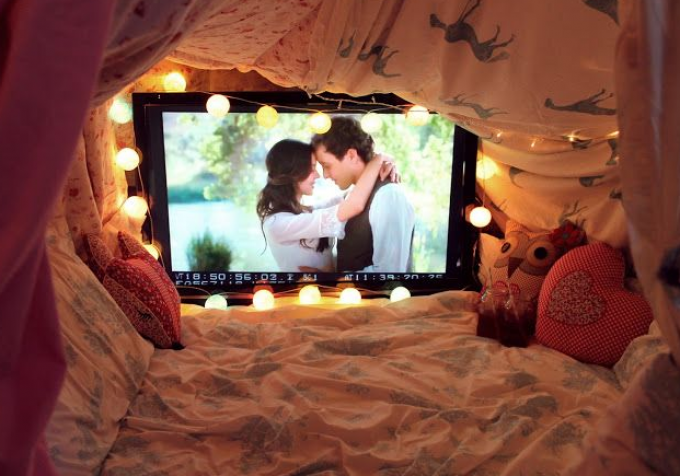 Hang up sheets and create your very own den. Fill with duvets, blankets, hot water bottle and cushions galore. Give them control of the remote for the whole day and let them cocoon themselves in all day long.
7. Make a daily 'reasons why you are great' jar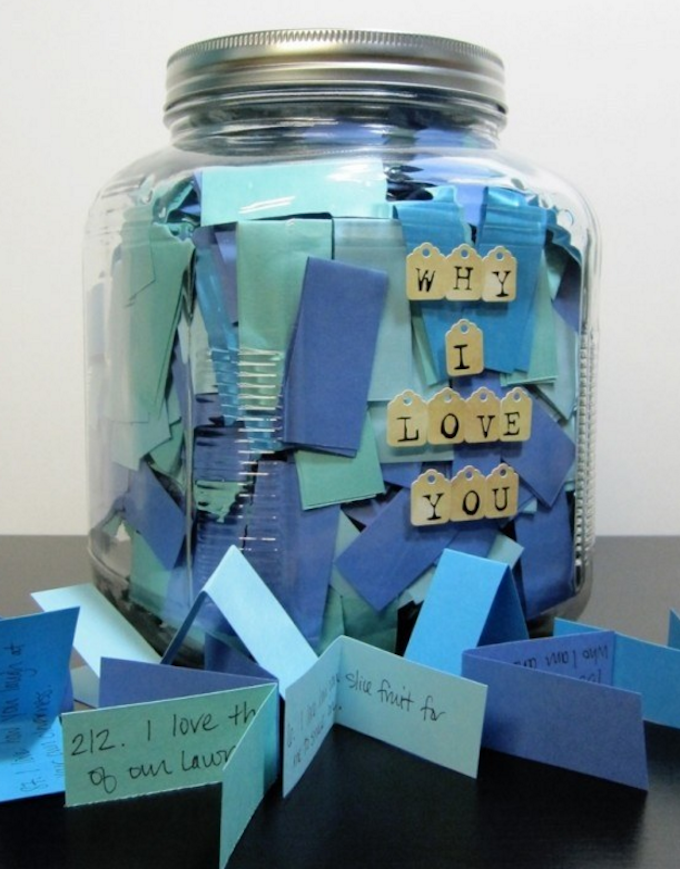 If you're really strapped for cash, this is the perfect present for anyone that likes a compliment. Write down on individual pieces of paper the reasons why you love them, a happy memory, even a joke. You can fill a large jar with 365 notes and they can open one each morning.
8. Celebrate their inner Star Wars geek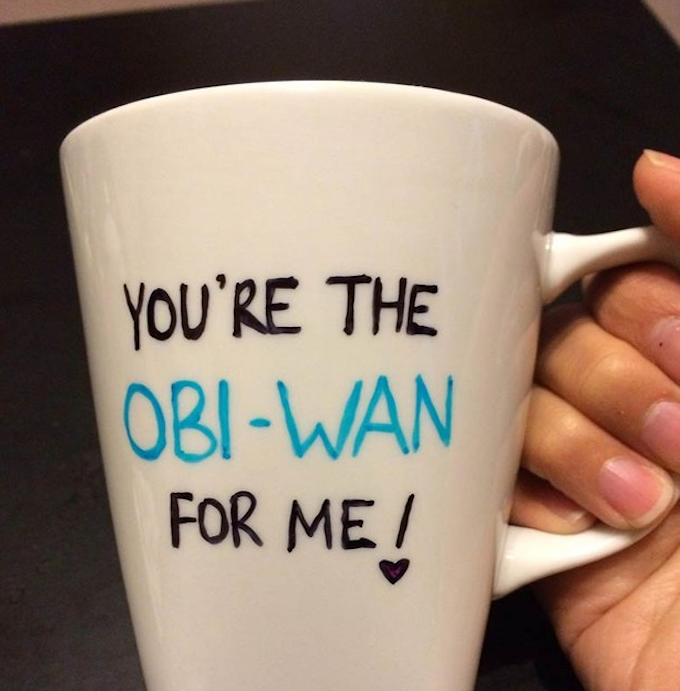 Grab a permanent marker and personalise a mug with a pun. I love this fantastic Star Wars one, perfect for any fan. Once it's dried, place it in the oven for 30 minutes in a medium setting.
9. Give a coffee lover the gift of caffeine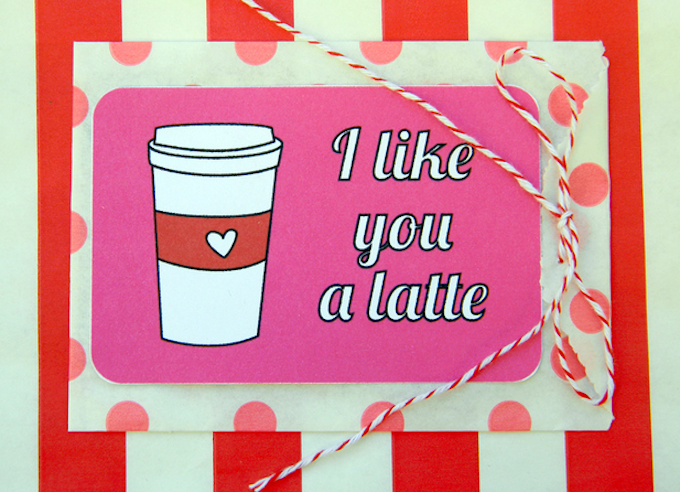 Grab a gift card from their favourite coffee shop, or pop a few pounds into their card, and caption it with this pun-tastic message! Visit Amy is the Party for this free printable.
10. Up your breakfast in bed game with egg baskets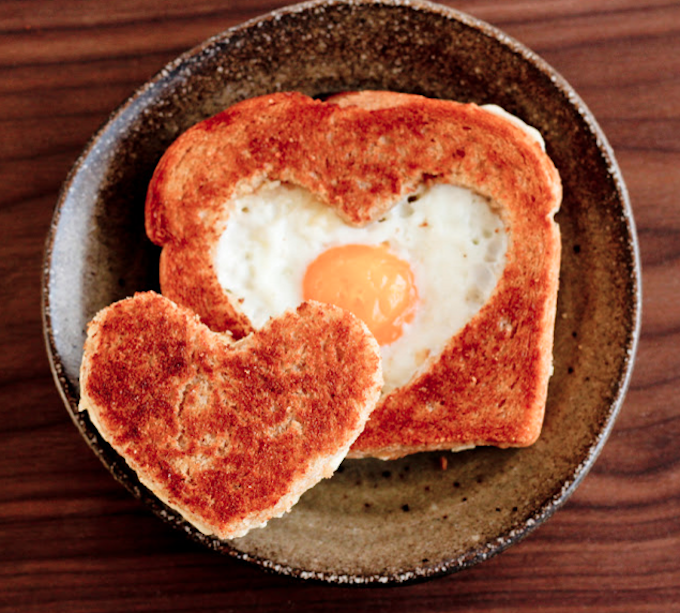 Go one step further with these impressive heart-shaped eggs on toast. It's super easy to make this eggs in basket - Valentine's Day style.
11. Bacon love hearts for your one and only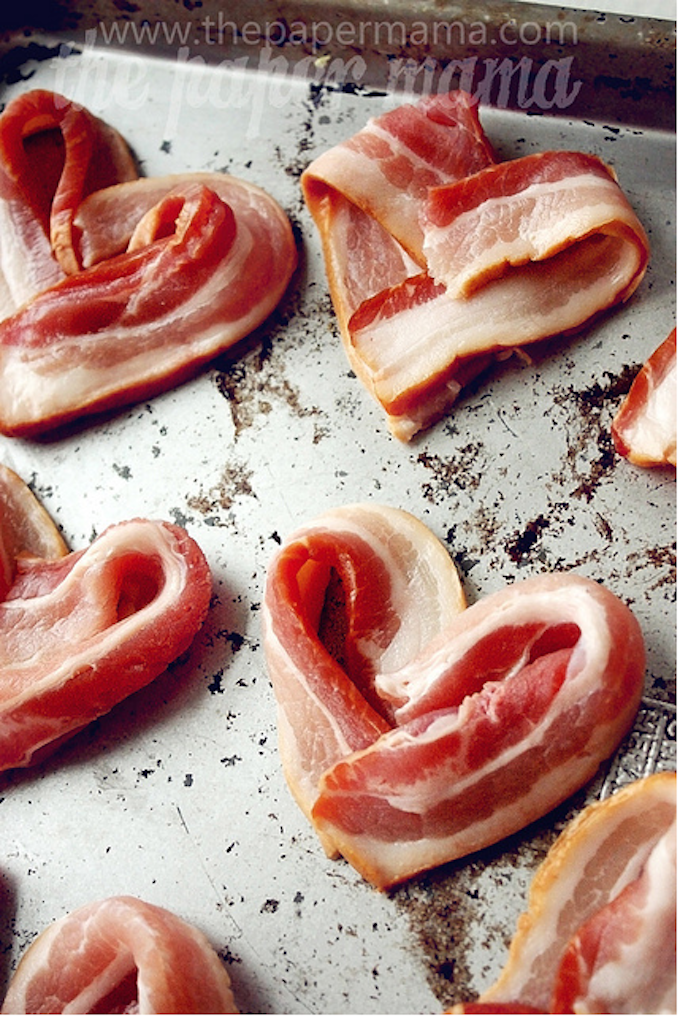 Bacon fans will appreciate these bacon love hearts. Cut your rashers into thin strips and fashion heart shapes like the photo above. Present them on a classic fry up or on soft bread to make their heart melt.
12. Be their punny Valentine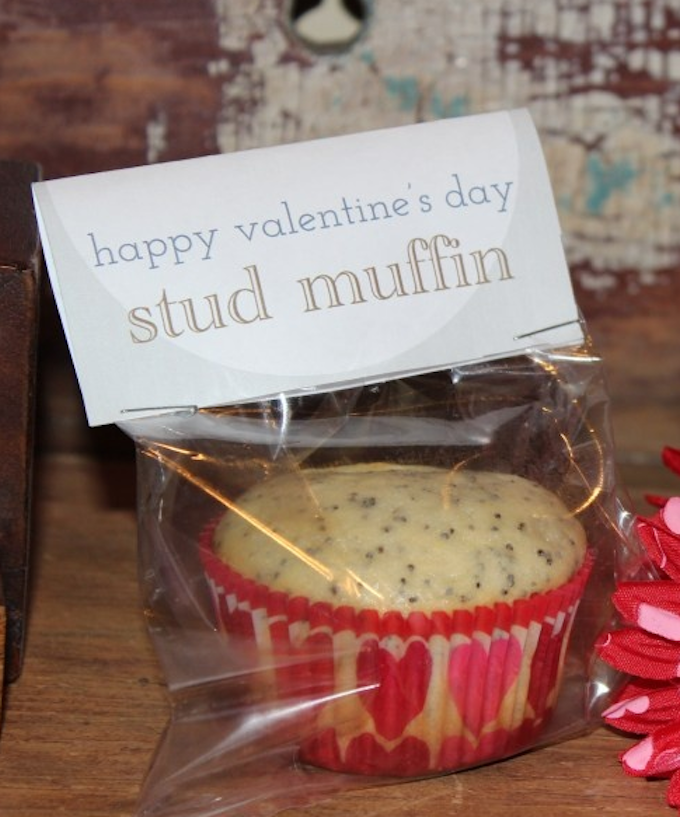 A clever pun can transform a sweet and simple gift into something quite memorable. I LOVE this stud muffin pun to accompany homemade muffins or their favourite shop bought sweet treat.
13. Print out these last-second coupons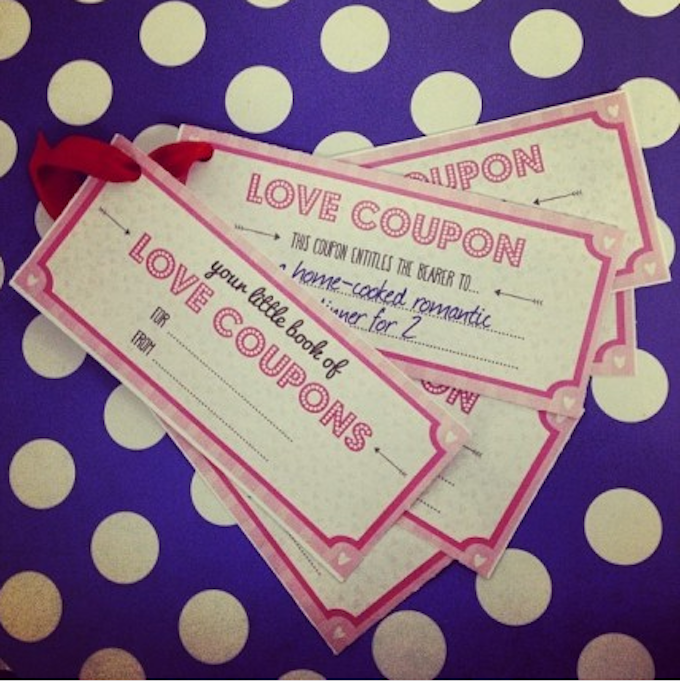 Forgotten Valentine's Day? Coupons are your go-to present. Make them think you put some effort into it by printing off these pretty love coupons from the folks at Magic Freebies - lovers of all things free.
14. Pimp your petrol-station bought flowers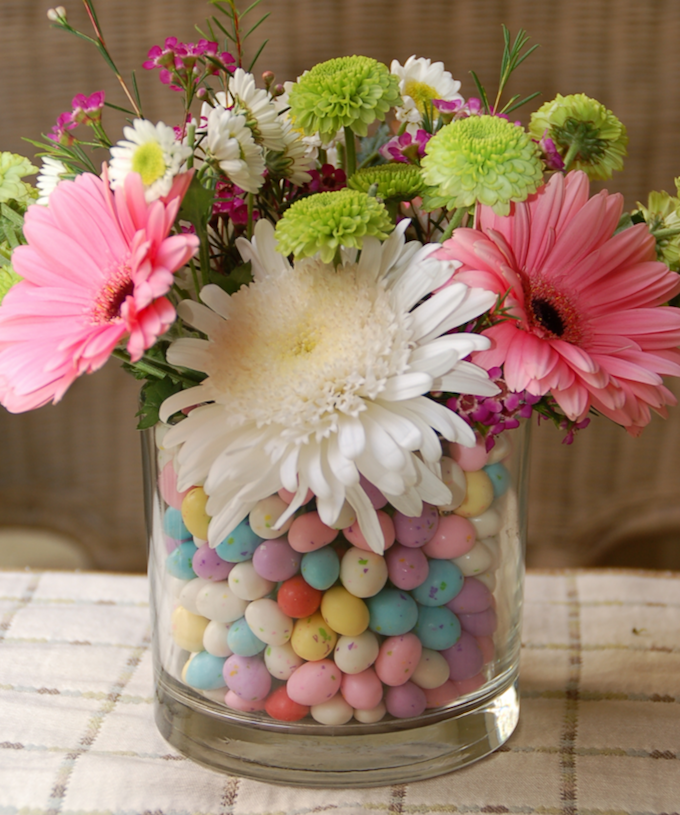 Upgrade those flowers with this Pinterest hack. Grab two see through vases, and place the one slightly smaller inside the larger vase. Fill the gap with their favourite sweets and pop the flowers inside the small vase. Et voila - a 2 for 1 gift that is cheap, cute and cheerful!
15. Get creative with a DIY nail polish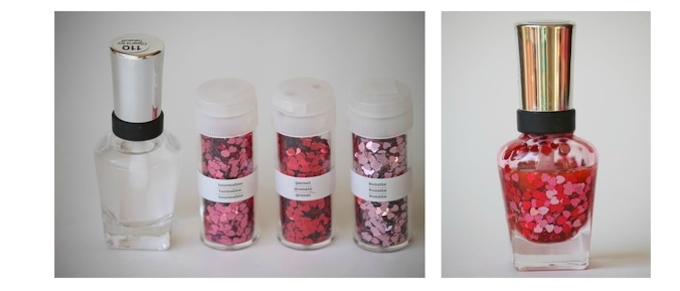 If your beau loves all thing beauty, how about making your own glittery heart nail polish? Grab a clear bottle of nail polish, tip some out and top up with glitter hearts. A quick and easy gift for nail polish addicts.
16. Decorate your doggy or dog-sit for a pal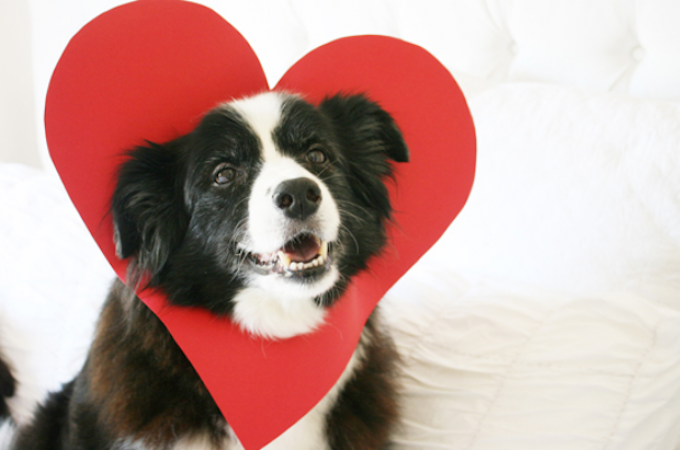 Use your pet dog as a cute Valentine's Day prop with a cut out heart. If you don't own a pet, maybe persuade a friend to let you dog-sit so your animal lover significant other can enjoy a day of doggy cuddles. Who knows, your do-owning friends may thank you for the night off so they can go enjoy a day or evening out.