"I'm bored!"
Hearing kids say they're bored is a parent's worst nightmare, especially when you've used up all your go-to ideas.
We're here to re-inspire you!
Come rain or shine, a high budget or nothing to spend, there are so many things that you can do to make each day of the summer holidays a little bit more special. Today we're sharing a selection of our favourite ideas, to help your summer go off without a hitch.
The psychology behind "I'm bored"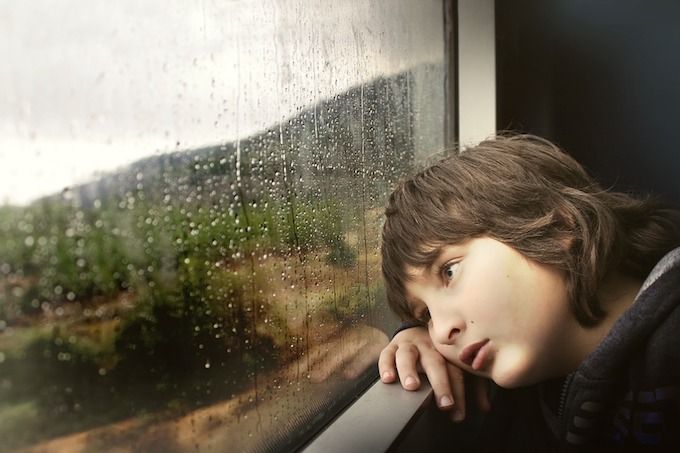 The first thing to consider is what your child actually means when they say they are bored. You might wonder how they could possibly be bored when they have plenty of toys. You certainly wish you had time to be bored with the amount of housework you've got to be getting on with.
That being said, the last thing you want to do is to give them an independent task like cleaning or school work.
"I'm bored" is a cry for company.
If your child is saying that they most likely feel that they have reached a mental roadblock and they need you to help them through it.
The best thing to do is to give your child a creative task that you can start together and then leave them to finish independently. Make sure to take time to respond to the task once they've finished it. Even better, plan an activity to do together! Here are our favourite ideas for banishing "I'm bored"!
Easy & affordable activities
1. Rearrange their bedroom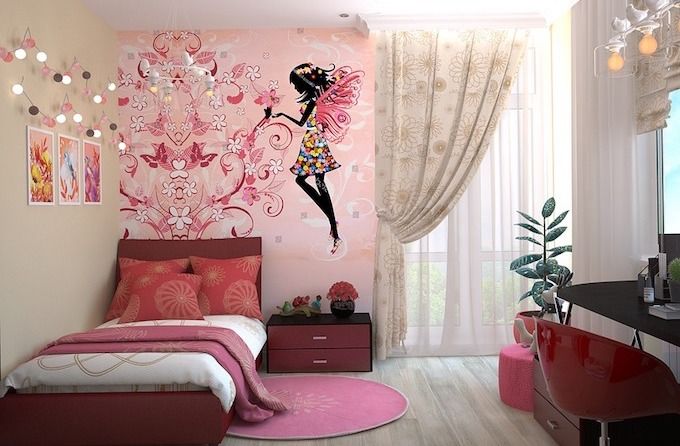 If you have the budget, give your child the opportunity to give their room a makeoer. Let them choose a new paint colour, furniture and soft furnishings.
For a personal touch, buy some canvases and let them create their own artwork.
If you're tighter for cash, why not try rearranging the furniture in their room and have a good clear out. It'll make their room feel brand new and they might even be more motivated to keep it clean themselves.
2. Treasure hunt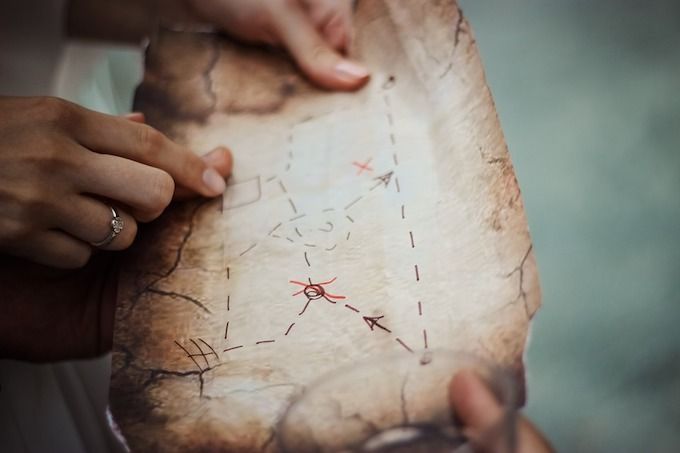 Make like a pirate and set up your own treasure hunt. They are surprisingly easy to do. Either make a map or write a list of clues that link each spot to the next. Make sure to leave a little surprise for your children to find at the end. You can do this inside or out and it's even easy to do last minute!
You could also try a metal detector out in your garden. Just be careful, because your child might want to dig up the whole lawn.
Check out our article, 25 Garden Activities For Kids, for even more inspiration.
3. Board games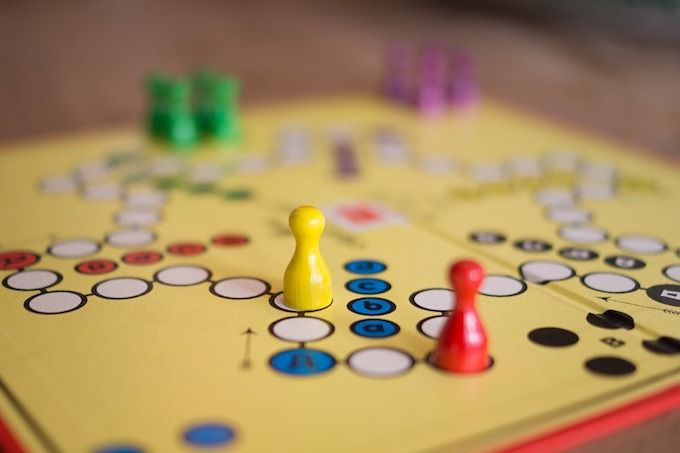 Gather the family together and play a couple of board games. You're guaranteed to have at least a pack of playing cards tucked away somewhere. It'll be a great way to work tired minds - even yours - and to reconnect everyone.
4. Get sporty
With any luck, you will have some sports equipment lying around the house. It doesn't have to be anything fancy - a ball can provide hours of fun.
Find a big open space and play some games. Just make sure to take drinks to keep your kids hydrated.
There's nothing to stop the egg and spoon race from being just a sports day affair. Why not hold your own sports day in your garden with your children and their friends?
5. Arts & crafts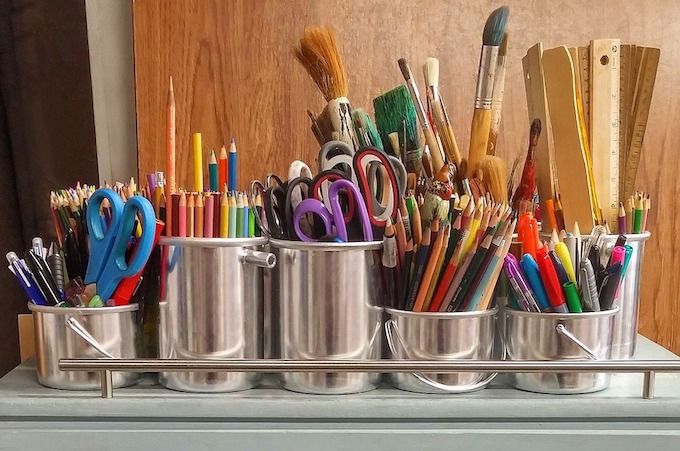 We recommend building up a box of arts and crafts supplies. It doesn't have to be anything fancy or expensive. A box full of recycling can work wonders!
Here are some of our favourite ways to get your kids crafting:
Inspire their creativity by asking what they can make out of a pile of boxes and cartons. To avoid frustration, help them to create a masterpiece.
Take this one outdoors by purchasing some pavement chalks! Or, learn how to make your own chalk paint. Don't worry - they wash right off!
If all you have is paper, why not try origami? Learning a skill together will be rewarding for you both.
You could also encourage them to start a summer diary or scrapbook.
6. Go to the park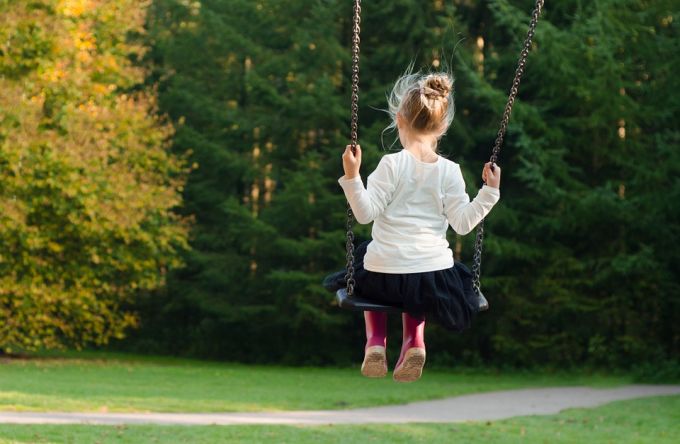 A classic, underrated favourite is to take your kids to the park for a couple of hours. You might think this is a bit boring and repetitive, but children will never tire of it. Get involved by pushing them on the swings and chasing around after them - if you have the energy!
You can search for your local park online if you don't know already or if you want to find a new one to explore.
7. In-store activities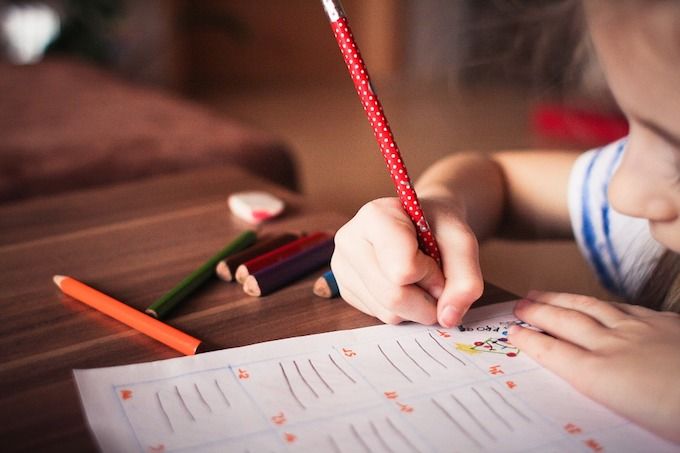 A number of stores put on activities for children all year round. Check if your child's favourite shops have anything on offer.
Some of our favourites include Pets at Home, the Lego store and the Disney store:
Pets at Home run a series of pet workshops for young children. There they can learn how to care for pets and wildlife. Your kids will receive a poster, stickers and activity book - for free!
The Lego Store opens its doors for children aged 6-14 to take part in a Lego building workshop. They are completely free to take part in, and your child even gets to take the model home free of charge too!
Participating Disney Stores hold events and celebrations daily. Get there for the morning opening to help "awaken the magic" by unlocking the store with a giant key. Throughout summer your children can get involved in free activities like animation classes and bookmark designing.
8. Bike ride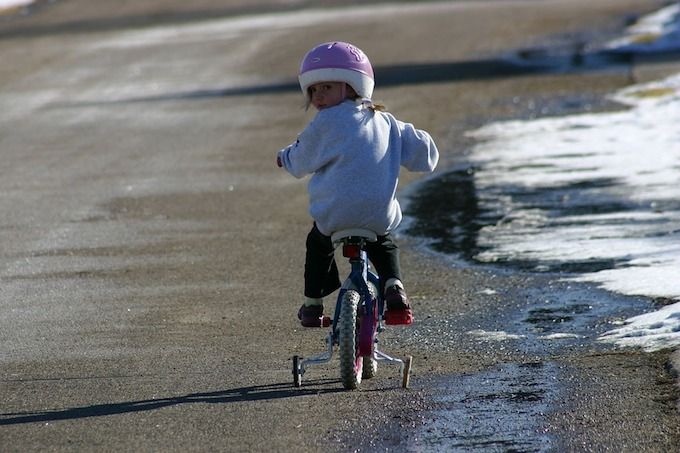 This one is free - provided you have bikes already. Plan a safe route or find an open space where your kids can ride their bikes to their heart's content.
Alternatively, you could try skateboards, roller skates, scooters or taking some remote control toys for a spin.
9. Baking or decorate biscuits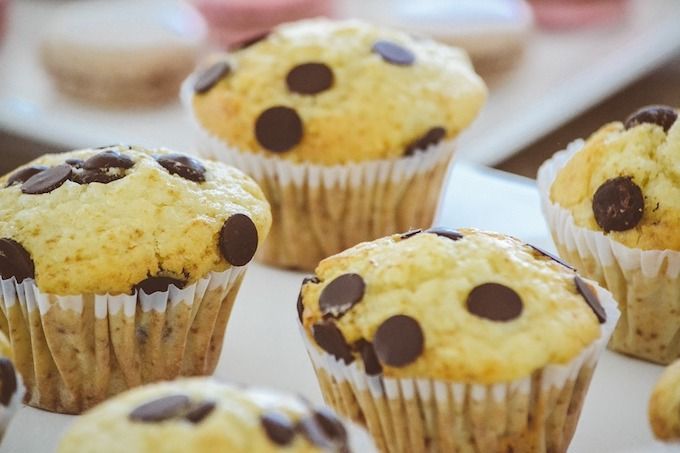 Whip out your aprons and get messy with baking.
This one is really affordable and kids will love being able to eat their creations. Just time it well so they still eat their dinner!
A simple alternative is to decorate biscuits. You probably have everything that you need to do this quick fix in your cupboards. All you need is some plain biscuits and toppings like Nutella, jam, sprinkles, sweets, and marshmallows. Try it out for an after-dinner treat.
10. Make slime or get out the Play-Doh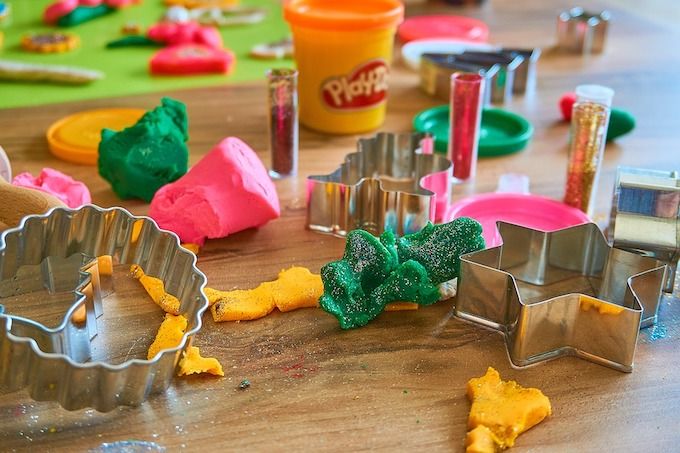 The latest craze for kids is slime - we're not too sure why, but they'll be thrilled if you make a batch for them!
For an easy slime recipe, you'll need PVA glue, food colouring, glitter, baking soda, and saline solution. We also have a guide showing how to make cloud slime, if you want to try something new.
Making the slime is all part of the fun, so allow your children to get involved in making the magical potion. Be warned- slime can be messy! Make sure you know how to get slime out of clothing or get your kids to wear an apron and old clothes.
Playdough is just as exciting. Get some cookie cutters and see what your children can create.
11. Puppet show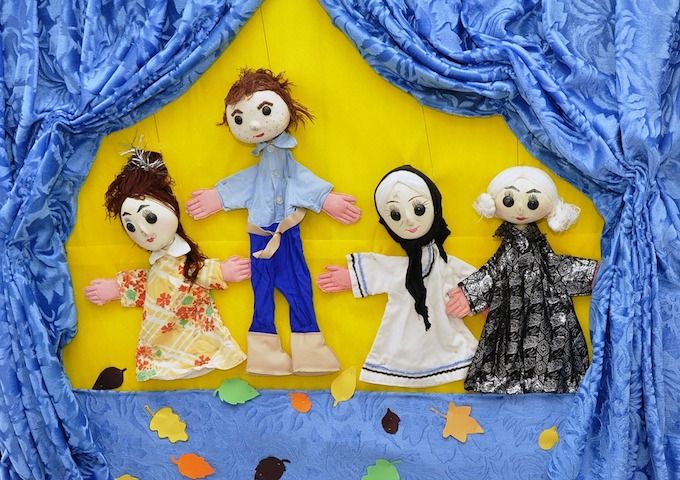 Use an old cardboard box as a stage and some socks or teddies as puppets.
Decorate the stage with scraps of fabric for curtains. Your children will love putting on a show.
12. Home spa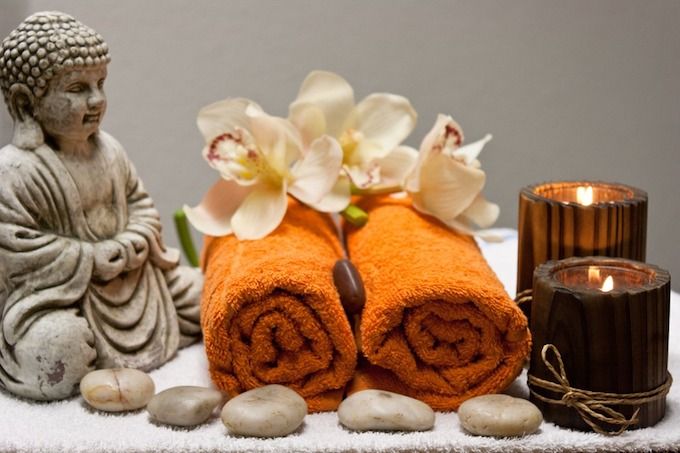 For teens, why not set up a home spa? Let them invite their friends over to join in on the fun.
Get some bowls and fill them with warm water and bubble bath for a nice foot soak. Have plenty of towels on hand and nail polish for manicures. We also love the idea of using slices of cucumber for a cooling eye treatment.
For the ultimate spa experience, make some mocktails in fancy glasses. All you need is some fruit juices and someone to test your creations.
You could even let your kids give you a makeover with some of your makeup - but nothing too high end as they might get carried away!
13. Be at one with nature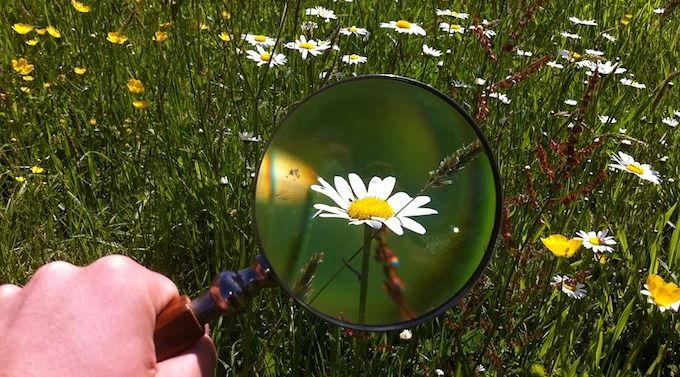 Encourage your children to embrace nature by looking out for different kinds of wildlife. You can do this out and about or in the comfort of your own garden.
A magnifying glass and binoculars will help your child to feel like an expert.
14. Make a time capsule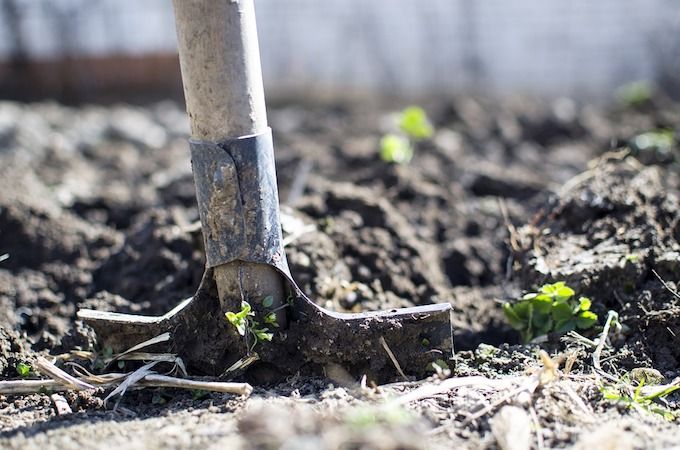 Making a time capsule is a great opportunity to explore your family history. Get together and think of all the things that represent you and your family that you could include in a capsule.
Think about ways to store the capsule - do you want to bury it underground, under floorboards, or just tuck it away in a cupboard to be forgotten until you move house?
15. Decorate & hide rocks around town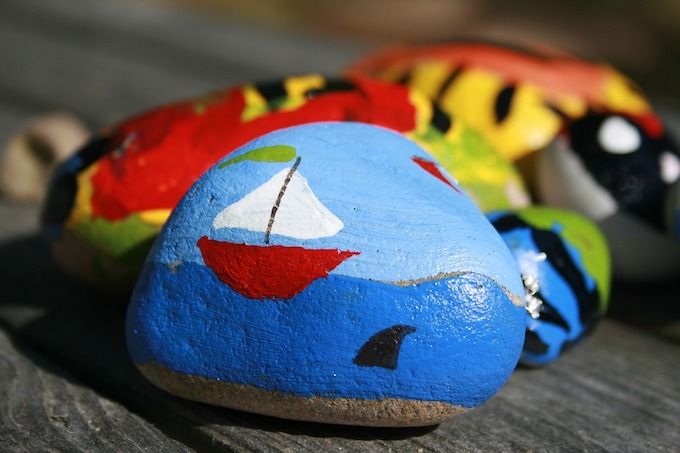 Find some pebbles around your garden and get your children to paint them in fun designs. When you're next out and about in your town, have them hide them in plain sight for others to find.
If you put them on regular walking routes like the walk to school, they'll want to keep an eye out for them everytime you leave the house!
16. Build a chain reaction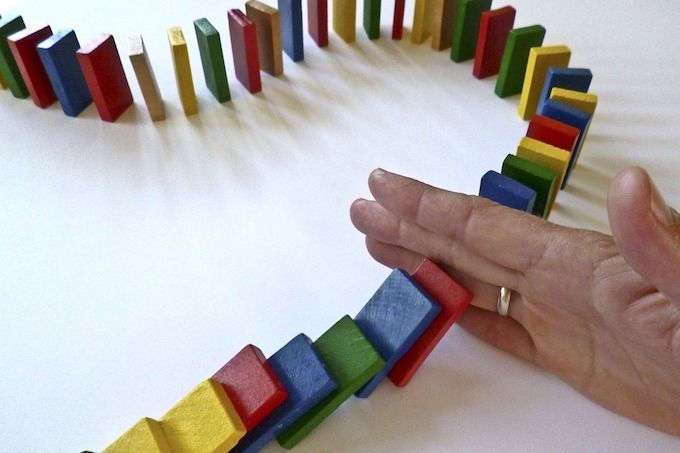 Gather some toys and see if you can build a chain reaction. Jenga and small, heavy balls work best for this. See how long you can make the chain fall for.
17. Travel the world on google maps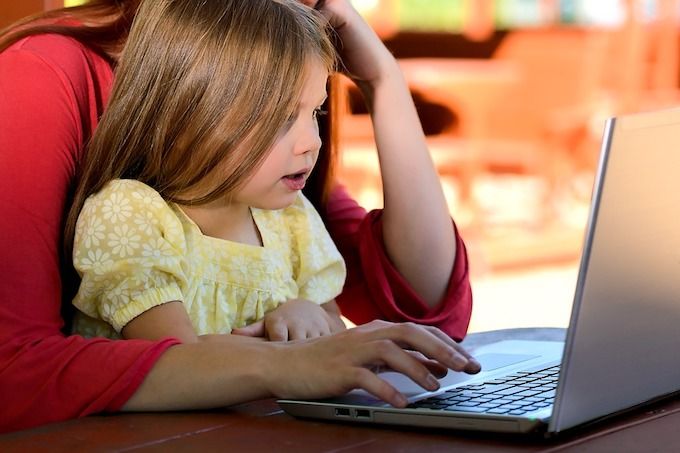 Ask your child about all the places they would like to go in the world and explore them on google maps.
Intermediate activities
18. All weather picnics
Picnics are a great way to make any summer's day that little bit more fun. You don't need a fancy basket or blanket, just pack your lunches into a carrier bag and take beach towels or bed sheets to sit on.
If the weather isn't so great you can still have a picnic! Kids will love it if you make mealtime more exciting by laying down a blanket and some cushions and serving up some tasty picnic food indoors.
For younger kids, why not make it a teddy bear's picnic by lining up all their favourite toys?
19. Car boot sale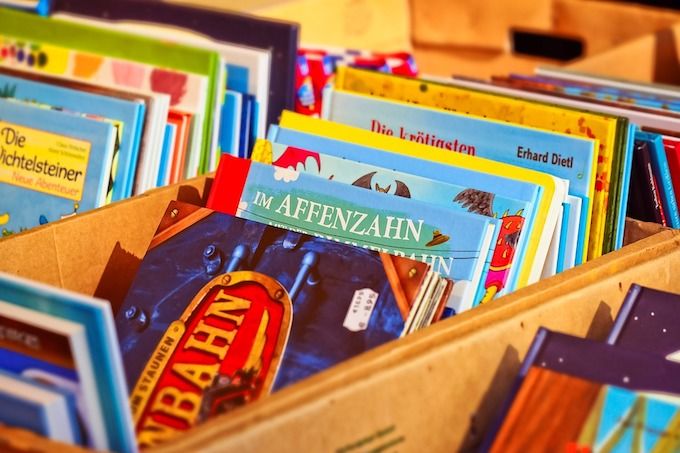 After having a clear out, you need to find a responsible way to dispose of your stuff. One option is to have a car boot sale.
Teach older children the value of their items by letting them handle small transactions and help with labeling prices on the items.
It might not sound like the most fun summer activity, but for older children, it's a new experience and they'll feel so grown up.
20. Visit your local library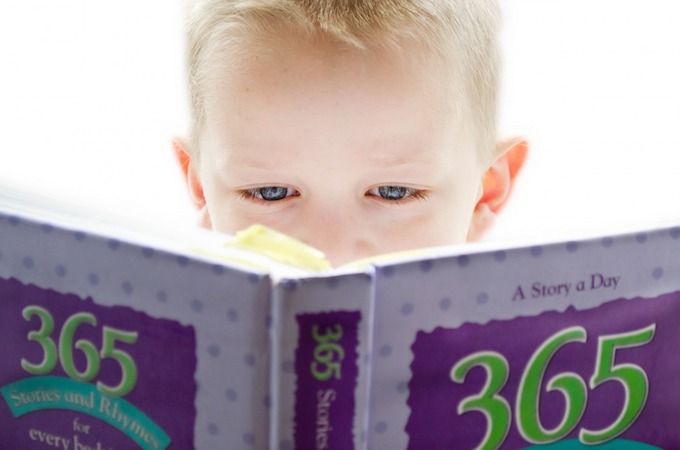 Libraries are a great resource for summer activities - even if you wouldn't think it. Your child can borrow books, magazines, DVDs and more! Bonus points if you can find a book that will inspire your kids to get creative.
Check if your library puts on activities for children, especially during the summer holidays. The best part? Most libraries have air conditioning so it's a great place to escape to.
21. Water play
If you live near a swimming pool or water park, take the kids for a day out to cool off in the summer sun.
If not, you can just as easily make a water park in your garden! You can set up a paddling pool, a sprinkler and maybe even a bubble machine:
Make a DIY sprinkler by poking holes in a plastic bottle and attaching to the end of your hose pipe.
Why not have a water fight too? Either use water balloons or make sponge water bombs by cutting up some sponge and tying it together with elastic bands.
You can also make your own slip and slide with a sheet of tarpaulin and a hosepipe. Lay the tarpaulin out in a long line, even better if it's on a slight incline. Place the hose at one end, making sure the tarpaulin gets covered in water. Add a little bit of washing up liquid to make it more slippery.
22. Gardening
Get your gloves on and enlist the help of your kids in the garden. Whether you want to plant some flowers or create your own allotment, it's a great way to get the children outside.
They'll love coming to the gardening centre with you to pick out seeds, bulbs, and flowers and they'll feel a great sense of pride when the job is done.
TOP TIP: Save old ice lolly sticks to make miniature fences and chairs for the perfect fairy garden.
23. Soft play
Take your kids to your nearest soft play.
Take a seat, relax and watch your kids run out all their energy. You and your children will be sleeping well tonight!
24. Geocaching
If you haven't heard of geocaching before, you need to try it! Even kids that hate the outdoors will have their minds changed with this adventurous activity.
Geocaching is a global outdoor treasure hunt. Members of the geocaching community hide the "caches" in public areas and record them on the app with GPS coordinates. The caches can be all different sizes from as small as a snail shell to large containers.
Some caches have toys and prizes in. It's encouraged that if you take something from the cache, you leave something in its place for others to find. All you need is your phone and the Geocaching app to get started. Take a pen or a pencil with you and maybe some little toys to replace in the caches you find, for when your children inevitably want to take the ones they find!
25. Build a treehouse, den or fort
An oldie, but a goldy!
You can do this indoors or out and it can be as easy as tying up a few bed sheets or as advanced as DIYing a wooden fortress.
26. Pick your own fruit
See if you can find a nearby fruit and vegetable farm and go and pick your own. This is a really affordable activity that you actually get something out of at the end.
Your children can learn about agriculture and how some fruits and vegetables are only available seasonally. It might even encourage them to eat healthily and try new foods as they'll feel so proud to have picked their own food.
27. Donate to charity & shelters
Teach your children the value of helping others by making up donation bags full of toiletries, clothes and non-perishable foods for shelters. They'll really appreciate your support.
Bigger-budget activities
28. Bowling
Bowling is always a winner with children. They'll love showing their competitive side.
If going out to a bowling alley is a little out of the budget, why not do it yourself at home? Use paper cups or empty plastic bottles as pins and a lightweight ball. Simple, affordable and fun.
29. Cinema
Find a good deal at the cinema and take your kids to see a new film. If your child is too young to sit through a full-length film without making noise and needing regular toilet breaks, see if you can find a special kids screening.
It's easy to do this at home too. Put on a film - even better if they've not seen it before - and fill some bowls with popcorn and snacks. Dim the lights to get that cinema experience. You could even make some cinema tickets for them to make it feel even more special.
30. Theme Park
Take your thrill seekers to your nearest theme park for a fun day out - guaranteed!
31. Camping
There is nothing more wondrous for children than setting up a home away from home - especially in the wilderness.
Hiring a pitch, driving and packing up your car with essentials can be expensive and a bit of a faff so why not try pitching a tent in the back garden? You can buy very affordable tents that are small, but perfect for kids. If they are old enough to camp out alone, they'll love the independence and the sense of adventure.
32. Museums & heritage sites
Museums and heritage sites aren't boring - they're interactive and educational! There are so many great ones out there that will teach your children everything under the sun.
If your kids have special interests like science or cars, find a specific museum catering to that. They'll be blown away by everything they learn.
You'll find that some places are free to visit, but we've included this in the higher budget category as you'll probably have to pay for transport and put in a little bit of planning.
33. Take them to the farm
Do you have a farm or a zoo near you? See if you can find one where kids will be able to feed and groom animals or ride a tractor.
If you have some cheap cameras or can get your hands on some disposable ones, let your kids take snaps of all the animals they can spot. Alternatively, make a checklist for them to cross off as they go around the farm or zoo.
34. Let's go to the beach
For really sunny days a trip to the beach is a great idea. Your little ones can look for treasures, build sandcastles, fish for crabs and swim in the sea.
For an authentic beach experience, treat the family to fish and chips for lunch. You might even find an arcade and some amusements nearby.
35. Crazy golf
Crazy golf is always a good time! It'll take up a good chunk of your day and is another great one for the competitive spirit.
If you want to make an affordable golf course in your own garden, try using small empty cans and burying them in the ground for the holes.
36. Theatre
Look for age-appropriate theatre to take your children to see. You'll find that children's tickets can be really cheap and sometimes even free with a full paying adult.
37. Airshows
Do your kids love aeroplanes? If you have a local airshow, take your kids along. It might even inspire a career in aviation.
38. Assault courses & summer camps
For the really adventurous, look into summer camps and assault courses. Just be prepared to wash some very muddy clothes!
39. Transport
It might seem mundane when you use it to get to work, but any form of transport is thrilling to children. See if you can take them on a bus, boat, train or tram.
Make it a little bit educational by teaching them about different routes and fares. You might even find the adventure takes you somewhere new.
What's your favourite thing to do with the kids in Summer? Let us know in the comments below!