We are all familiar with multipurpose furniture. You know the kind you see that have been handcrafted with one hundred intricate mechanisms? It oh-so-satisfyingly unravels into a brand new piece of furniture, virtually indistinguishable from the last. Unfortunately for us, it's not always readily available or budget friendly.
Hope is not completely lost. From space-saving solutions to economic options, we've rounded up the best multipurpose furniture pieces that you can buy today!
They're affordable, ingenious and will adapt to you and your home. Whether you have occasional visitors or growing families, check out our suggestions for must-have multipurpose furniture.
1. Upgrade your sofa

We're sure you're all familiar with this basic piece of multipurpose furniture. Sofa beds come in all shapes and sizes, with different mechanisms and capacities.
The FRIHETEN sofa bed from IKEA transforms into a roomy double bed by pulling on the tabs. The chaise longue section can be placed on either end of the sofa and houses spare bedding when not in use.
2. A space-saving table

A butterfly or "drop leaf" table can be the perfect solution for small spaces. When not in use, the chairs fold up and can be stored inside the table.
What's more, the table folds down effortlessly, making it the perfect sideboard.
3. Time for tea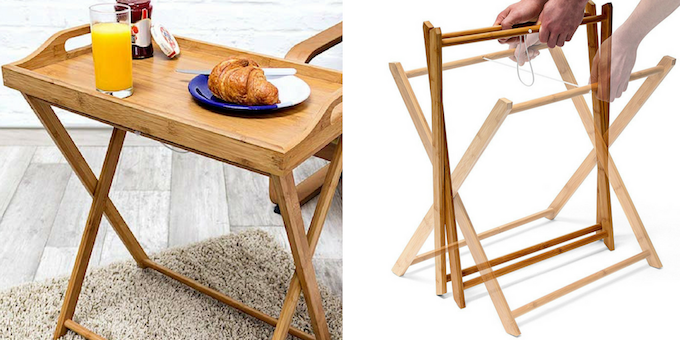 Most of us have a tray knocking about, but how handy is this tray table with folding legs?
The tray is detachable making it the perfect, multipurpose side table. Use it for serving dinner in front of the tv, or detach the tray for breakfast in bed.
4. Mirror, mirror...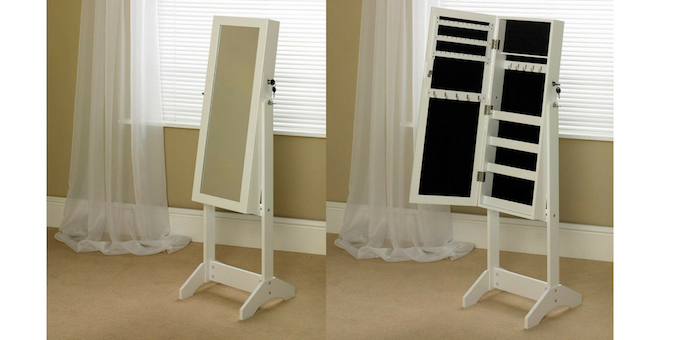 We love how simple this standing jewellery cabinet mirror is. You wouldn't even know it has all that hidden storage - and with absolutely zero damage done to your walls!
This one even has a handy lock to keep all of your precious jewellery safe.
5. The writing's on the wall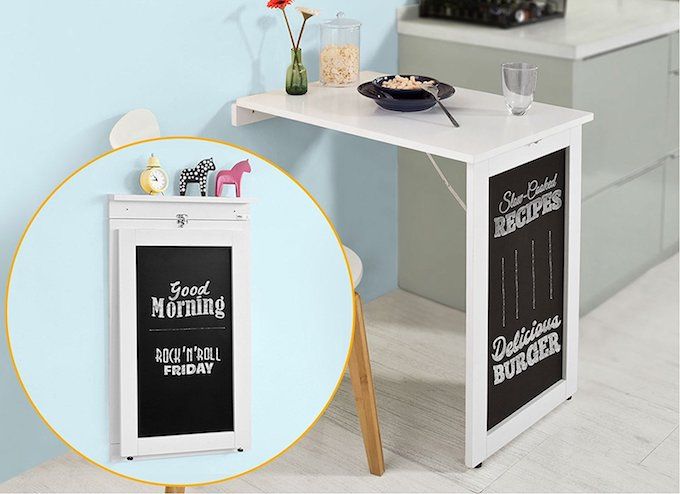 For those wanting hideaway furniture, look no further than this wall mounted table that folds completely flat when not in use.
Draw your own design onto the board or cover with art. The top is also a handy shelf.
6. Nesting tables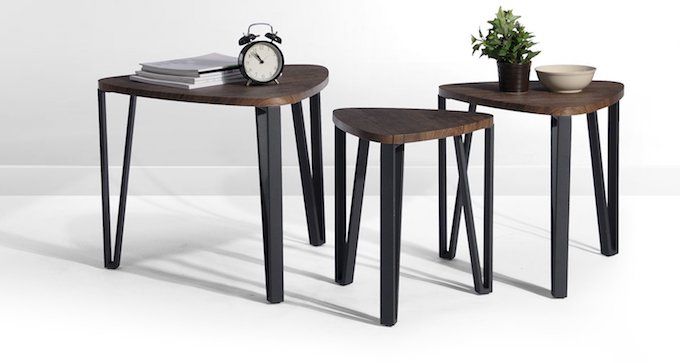 Nesting tables are highly underrated in the multifunctional furniture department. Whilst they only really serve one purpose - as a table - they can be stacked together when not in use to keep them compact.
Pull them out and overlap for a modern looking coffee table or use two as bedside tables for an asymmetrical look.
7. Pull up a chair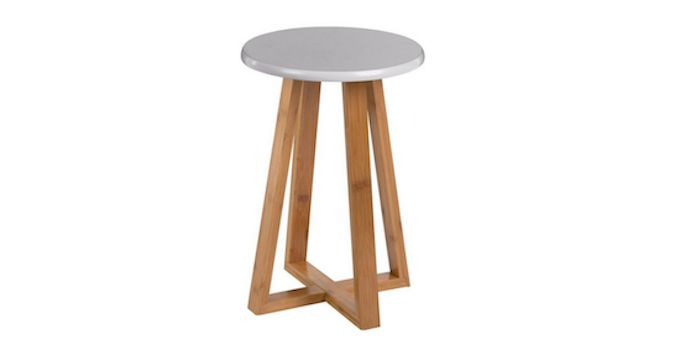 If your space is seriously small, we recommend using a stool as a bedside table. They look like tables but are strong enough to sit on when you need additional seating.
The only downside to this design is that there is no hidden storage.
8. Chairs & Ladders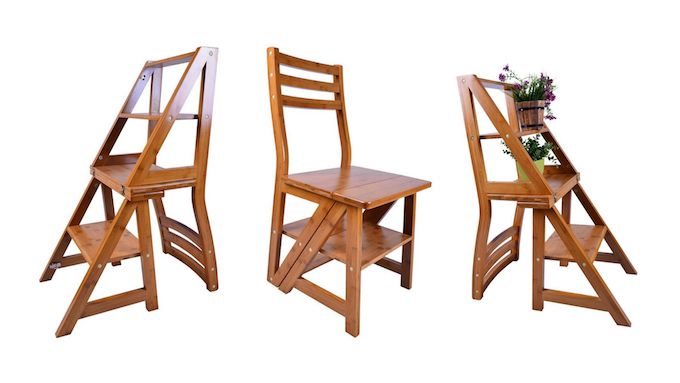 Not Snakes and Ladders, but a chair and a ladder? This fold-up stepladder design is brilliant and super functional.
Whether you need a small stepladder to reach the top of a bookshelf, a chair for extra visitors or a set of shelves to display your treasures, this has it all!
9. Give your office a facelift

This lift-top coffee table seamlessly transforms to turn your living room into a home office or dining room.
Even better, the table has extra storage - you can never have enough places to hide your stuff!
10. Raise & fold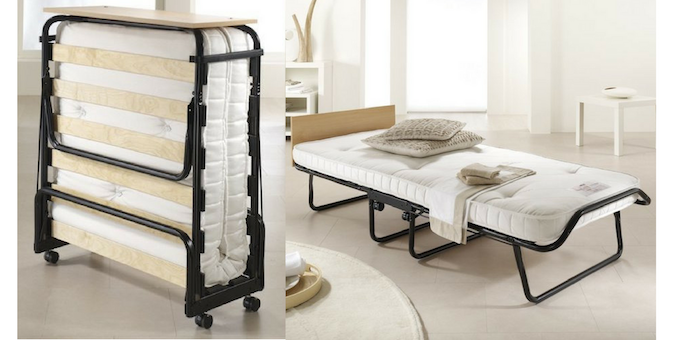 Are your guests fed up with sleeping on an inflatable mattress? We know it'll just deflate by the morning, leaving them laying uncomfortably on the floor. Why not try a folding bed?
Just like the butterfly table, this bed can fold up against a wall, and the flat headboard makes a great shelf!
Perhaps not as pretty as the other designs, but definitely functional.
11. Grow with me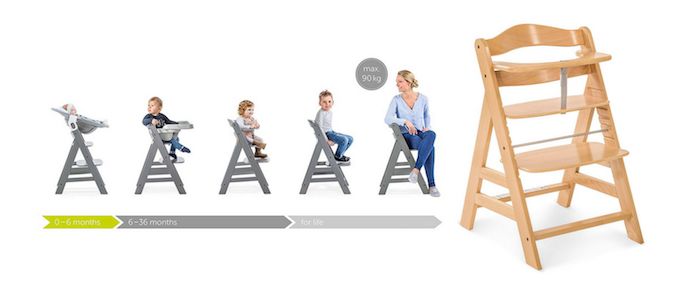 Why settle for a standard high chair when you could invest in a chair for life?
This amazing Hauck height adjustable chair can be used with add-on accessories such as a bouncer. It will see your child right through to adulthood.
12. Your dream kitchen on a budget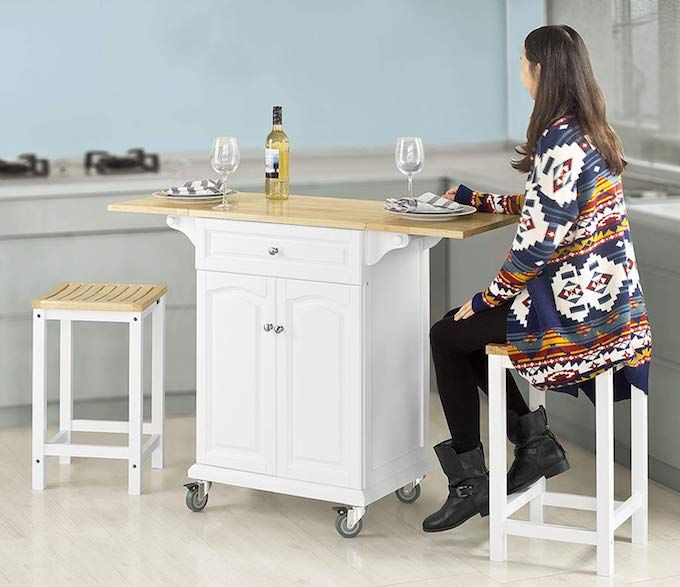 Always wanted an island but never had space? Try out an extendable kitchen trolley. These are great for storing extra pots and pans, using as a breakfast bar or to add a bit more workspace when preparing meals.
It's on wheels so it's easy to move out of the way when you don't need it.
13. Avoid coffee spills with an armrest table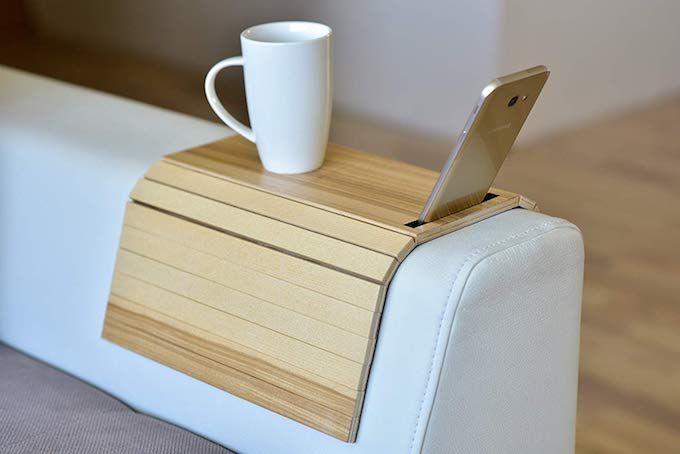 These clever armrest trays will fit most sofas and armchairs. They are perfect for resting drinks on if you don't have room for a coffee table - and they even have a handy phone holder too!
14. Barely there side tables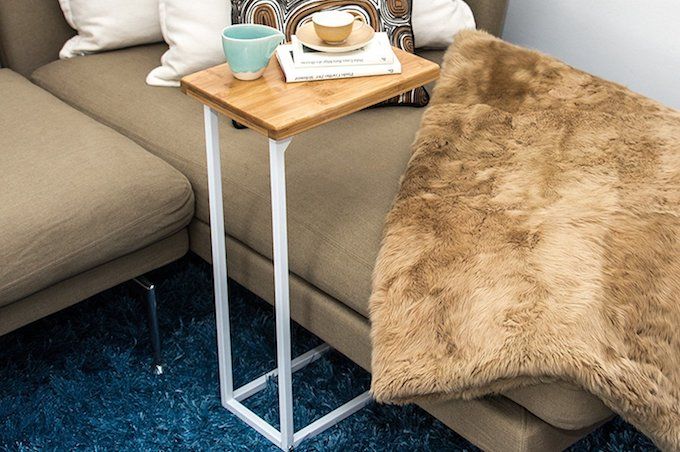 Another solution when you don't have room for a coffee table is to invest in one of these end tables. This side table could also be great as a slimline bedside table.
The functional design allows the table to stand securely on just two legs, meaning that it can become integrated into existing furniture. As long as there is room underneath your sofa the table can be slid into place - taking up no floor space!
15. Stack them high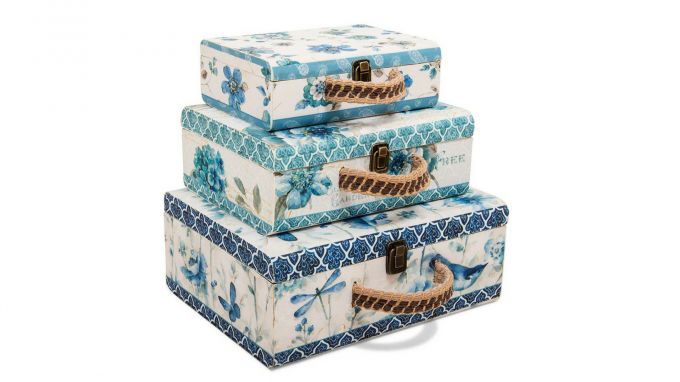 A stack of vintage-looking suitcases will make a stunning and effortless table with great storage. If you want to change it up, use as under bed storage - the handles make access really easy.
16. Perfect for children

This one is ideal for parents who don't want to splash out on a set of children's furniture that will fall into disuse in a few years time. The 3 in 1 coffee table also functions as a chair and a table for kids.
As they grow up, it can be put to use as a bedside table. You wouldn't even know!
17. Surprisingly sturdy

A cheap and cheerful option is to go for a cardboard stool. This one has some great internal storage and is surprisingly strong to sit on.
Double up as a table and you've got an affordable solution to multi-purpose furniture.
18. A shabby-chic crate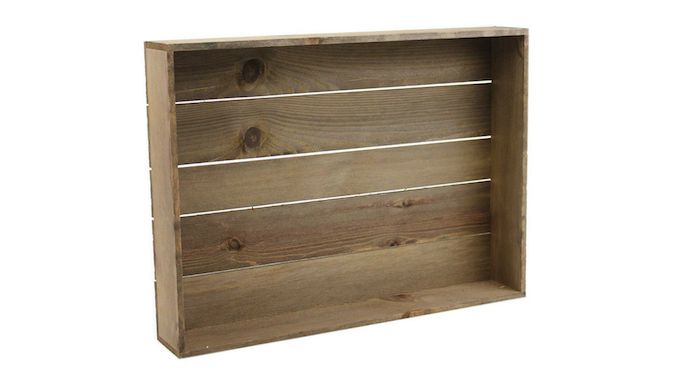 A crate might not be considered as furniture, but they have so many uses that we had to include them!
Stack and secure them together for a quick and easy bookcase; use as a table or a floating shelf; try a deeper one for a small stool - the possibilities are endless!
19. Work from home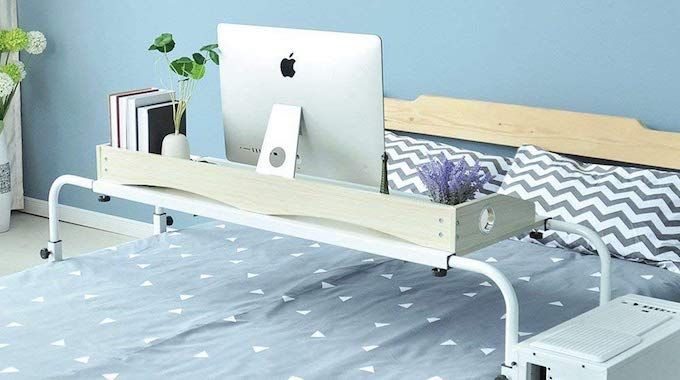 How convenient does this adjustable overbed desk look? For when you want to work from the comfort of your own bed or have a snoozy Sunday morning breakfast, this desk rolls over the covers and makes a great little table.
You can use it as a desk elsewhere in your space for maximum flexibility too.
Who knew there were so many different types of multifunctional furniture! Which is your favourite? We'd love to hear from you in the comments below!