Is your washing machine hiding a deadly secret?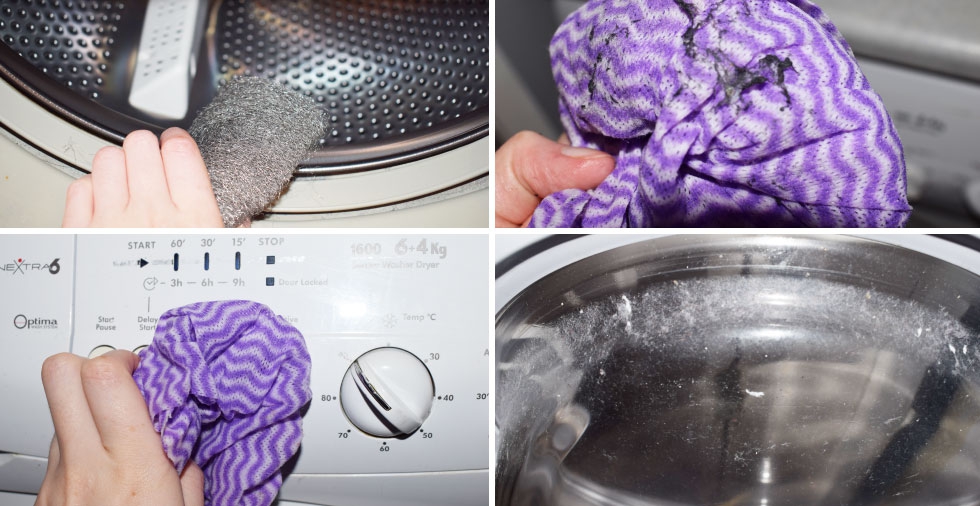 Front loading washing machines are great aren't they? Or are they? These machines are a popular choice for many consumers in the UK because of their water and energy efficiency.
We use our washing machine so often, yet, a recent Expert Home Tips survey (that asked 7956 people) revealed that a surprising 35% had never washed their washing machine since purchasing this household item.
Before you continue, don't forget to follow us on:
Big deal, right? How could something you put soap and water in practically every day get dirty anyway? Cleaning our clothes is a big enough hassle!
Psst. Anushka can help you with that in The ultimate guide to cleaning your clothes.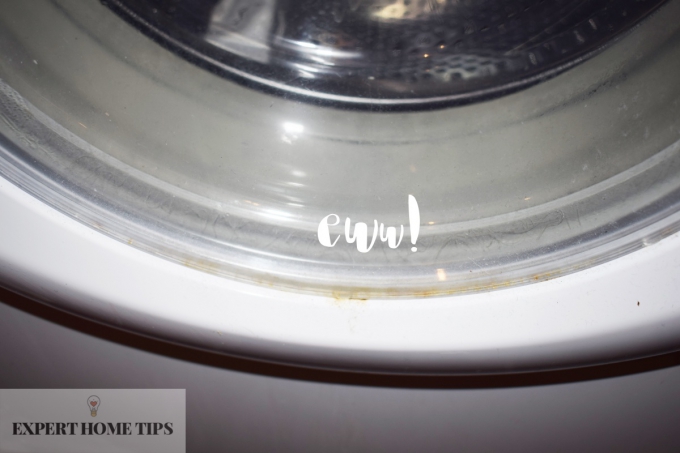 Well, what if I told you that thousands of us could be suffering from mould as a result of neglecting to clean our washing machines? In fact, you might actually be washing your clothes in a big pool of sludge, filth, mould and other ungodly griminess. Yuck!
I don't want to cause panic here, but according to the Environmental Protection Agency (EPA), all moulds have the potential to cause ill health and even kill in extreme cases.
So, cleaning our washing machines suddenly becomes a bigger priority than we all originally thought, doesn't it?
How does washing machine mould occur?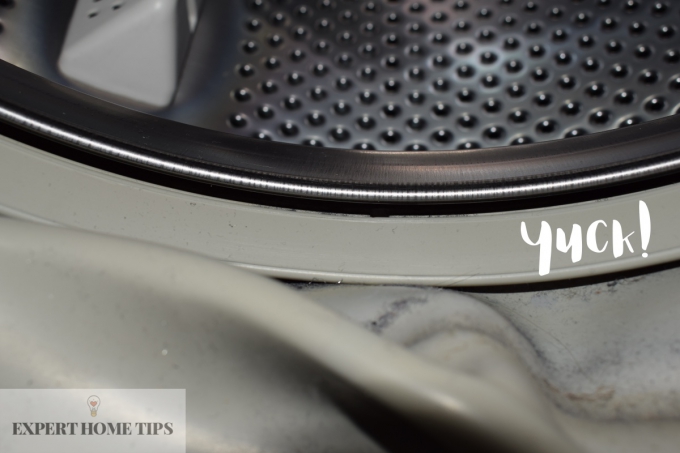 Your washing machine seal is the main culprit. This is what prevents water from coming out of the washer and with the door closed, it traps moisture which promotes mould growth.
Your washing machine drum door also gathers dust and unhealthy bacteria that can also contribute to your washing machine damaging your family's health.
What Do I Need to prevent washing machine mould?
Before you get all in a tizzy, I've found the perfect way for you to clean your washing machine. It's strange, but it's simple. White vinegar, water and baking soda- TA-DAH!
Yes, I've found yet another wonderful use for vinegar. You can see plenty more in 21 surprising uses for vinegar. This eco-friendly method doesn't use bleach or other nasty chemicals, only costs pennies to make, and is an ingredient you most likely already have in your kitchen. So no excuses.
What do I need to prevent washing machine mould?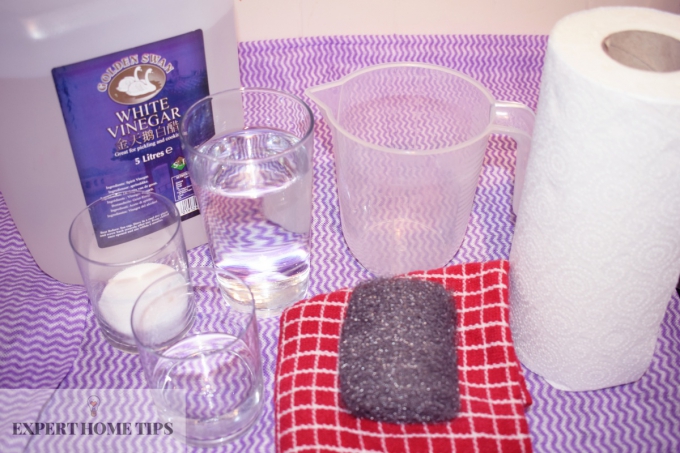 Great news! You can prevent washing machine mould in less than an hour and it's super simple. You can also Save time & energy on laundry if you really hate it.
Here is what you need:
Ingredients
2 cups of vinegar
1/4 cup of bicarbonate of soda
1/4 cup of water
Tools
A rag
A sponge scourer
Kitchen roll or an old towel
Got your items? Great! Let's get started.
How to clean your washing machine mould away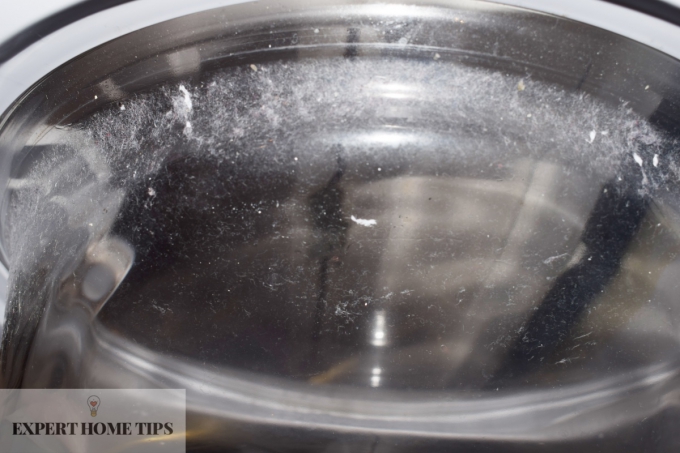 1 . Before you get started, wipe down all the dust that has originally gathered on your drum inside door. Then, pull back your seal and remove any 'fluff' that has started to form.
This will prevent additional dirt gathering in your washing machine drum while you start your deep clean.
2. All done? Great. Now start mixing together bicarbonate of soda and water in your small cup. This is going to be your 'detergent' for your washing machine. Then pour the vinegar into a measuring cup and head to your washing machine.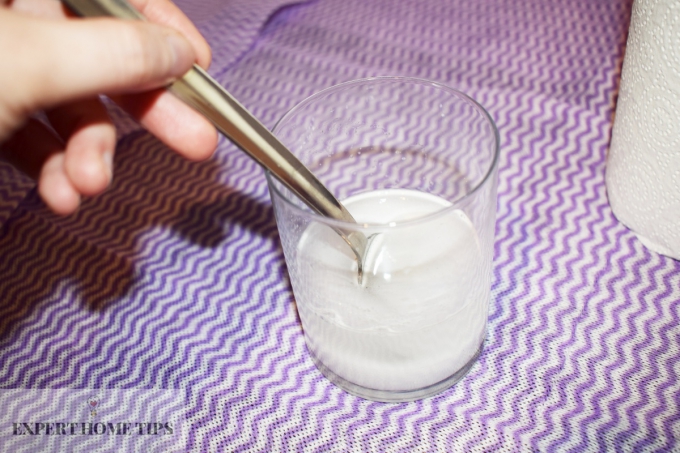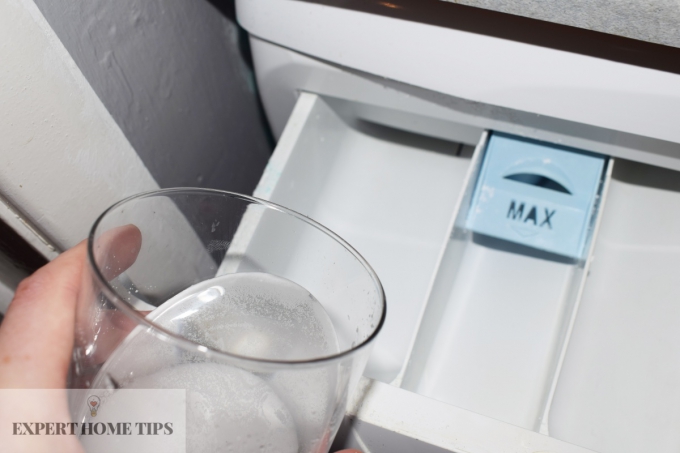 3. Add your baking soda mix into the detergent container of your machine and then the vinegar into the drum. Set your washer to normal load at the hottest water temperature setting.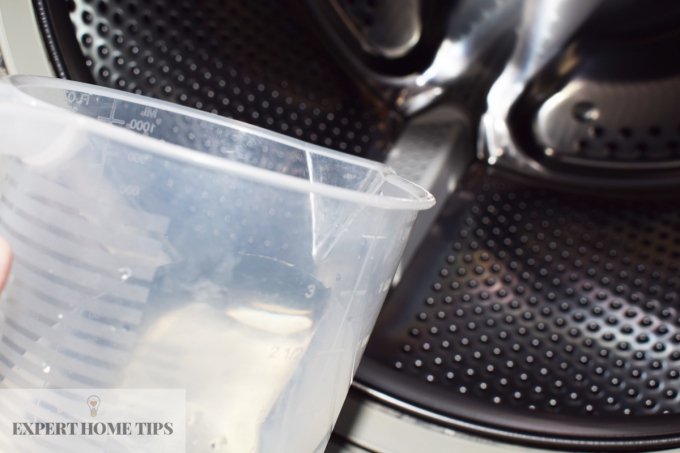 4. Hit start on your machine and let the ingredients work away at any mould while cleaning your washing machine and making it look pretty.
5. While your miracle products are working their magic, grab your cleaning rag and start wiping down the front of your washing machine.
6. Mix white vinegar with warm water and dip your cloth in to wipe down the front of your washing machine. Let it set in for a minute or two, then wipe away all the excess dirt with dry kitchen roll. Shocking right?
7. Once the cycle has finished, open it up and use your cleaning scourer or sponge to tackle stubborn and tough mould or residue while the machine is still warm. Then wipe clean with fresh water and your old cloth.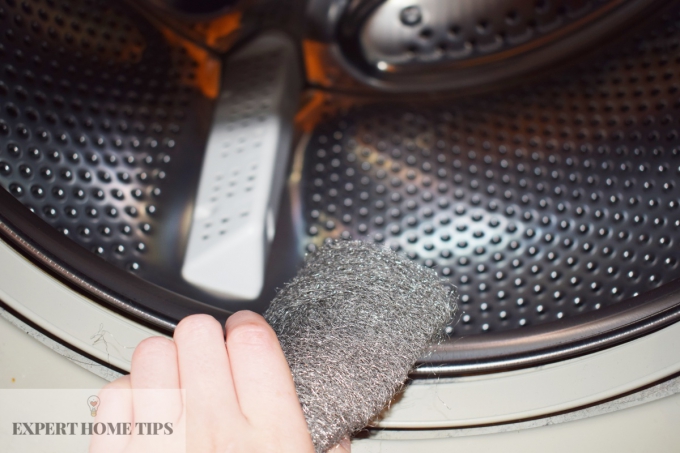 8. Now it's time to tackle those tricky parts of your machine with all the awkward corners and fixtures. Pour vinegar into the detergent container and let it soak for a few minutes.
9. While it's soaking, pull the rubber seal away from the drum and give it a good scrub with your sponge. It's good to do this at least a couple of times a month to keep away dirt and mould. Wipe down your detergent container to avoid black marks, too.
You can also try this...
10. Not all washing machines have a 'lint trap' but if you check your manual and find that yours does, it's best to clean that as well. It will get rid of that nasty washing machine stinky smell.
11. My washing machine has a lower panel which can easily be removed, but PLEASE consult your manual before you go trying to pull parts from yours.
12. Place down your old towel or lots of kitchen roll and open your lint trap.
13. Get scrubbing and clean all the grime away.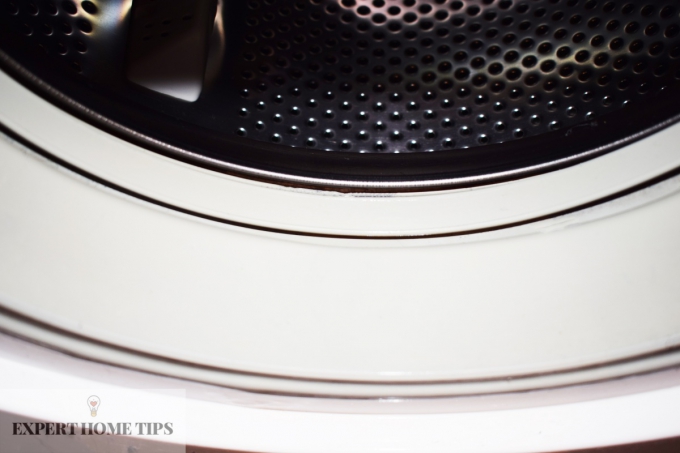 That's it, you're all done! That wasn't so hard, was it?
If you repeat this every month, you can keep your family healthy and safe by preventing washing machine mould build up.
To help prevent odours, mildew or mould, there are also quick and simple ways for people who don't have time to commit to a deep clean every month.
These include:
Leaving the door open for a few hours after use to allow it to dry or if more convenient, when the washer is not in use
Additionally, you can refresh or clean the inside of the washer by running the 'Clean Washer' cycle
Some washing machines models have an automated reminder mode so you can set or you may prefer to manually select the cycle themselves
You can also try these:
Removing items from the washing machine as soon as the cycle ends prevents excess wrinkling, colour transfer, and odours that may otherwise develop in items left in the washer
Drying around the washer door opening, flexible gasket, and door glass
When extremely soiled items have been washed, a dirty residue may remain on the drum. Remove this by wiping the drum with a nonabrasive household cleanser to prevent a dirty residue after cleaning extremely soiled items
Rinsing thoroughly with water
Periodically, wiping dry the folds in the bottom of the flexible gasket to remove lint and other debris
Thanks for reading. I hope this article helps you remove washing machine mould and keep your clothes clean and fresh! If you have any tips of your own, please share them in the comments.