If you are renting any property, you will most likely need to pay a pretty hefty deposit to secure your tenancy. This is so that should you break, damage or lose anything during your occupation the landlord will be able to cover costs. The landlord may also use the deposit should you not pay your rent on time.
Landlords and letting agents might be friendly all year long. They may even thank you for keeping their property in such pristine condition, but don't be fooled. From our experience, they'll almost always try to make a quick buck out of your deposit return.
Don't lose out! Today, we're sharing what you need to do to guarantee you get every penny of your deposit back.
Disclaimer: Please seek proper legal advice when necessary. The information given here should be taken as informal guidance.
At the start of your tenancy
1. Read your contract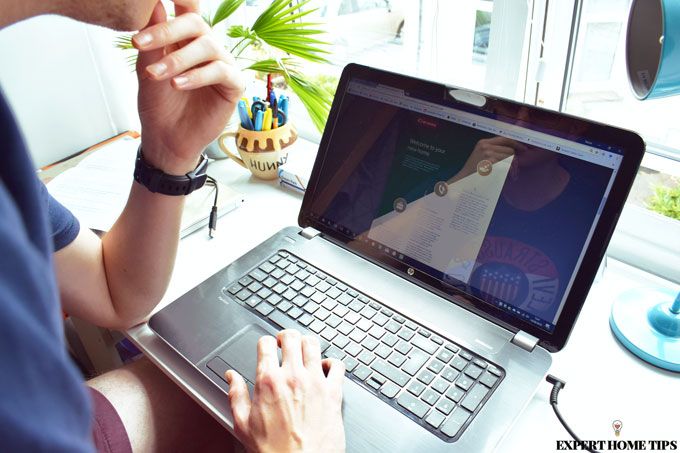 It sounds like the obvious thing to do, but many of us are guilty of skimming over it. Remember, when you sign for a property, you are entering a legally binding contract between yourself and the letting agent or landlord.
You should read your contract a few times to check what you are agreeing to. You could find that you're responsible for the maintenance of things like chimney breasts or the outside of windows. It's better to know right from the start so that you don't have any nasty surprises when you haven't been keeping up with cleaning.
You are within your rights to query anything in a contract - it's not set in stone. If anything sounds odd to you, it's worth asking your letting agent or landlord if a clause is negotiable.
TOP TIP: If you're a student, check to see if your Students' Union provides a free, contract checking service- most will!
2. Check, check & check again
Your check-in and check-out reports are vital when it comes to keeping your cash.
A check-in report should be organised by the landlord or letting agent. They will make an extensive list of the properties fixtures and fittings, as well as detailing the condition they are in. The report should be accompanied by several photos that will prove the condition of the property.
If you spot anything that you think is incorrect or missing, contact either your landlord or letting agent as close to the start of the tenancy as possible to have it recorded. This way, you won't be charged for something that wasn't your fault.
3. Compile evidence
The check-in report doesn't always cover everything. You should always conduct your own report as close to the start of tenancy as possible - don't wait a full month or they'll never believe that red wine stain wasn't you!
As part of making your own check-in report, you should take plenty of photos. You never know what the initial report might have missed. You should also take some photos at the end of the tenancy, just in case you need to provide evidence in a dispute.
Ideally, you'll want to return your findings to the letting agent or landlord and have them agree that those findings were there at the start. Get this evidence in writing.
Throughout tenancy
4. Avoid putting anything on the walls
To be on the safe side, just leave your walls alone.
If like us, you can't help taking decorating to the extreme, you'll want to use damage-free command hooks. A word to the wise, they don't always work.
Never, ever use sticky tape or Blu-tac. Both leave horrendous oily, sticky marks and could even peel off the paint! Unless you're planning on painting the walls again before you leave, don't bother - it's not worth it.
If it's too late, and you are reading this retrospectively, find a tester sized pot of paint that matches the walls perfectly. Do your best to cover up any marks you've made and patch up holes from nails you might have put in the wall.
It'll be cheaper than letting your landlord make repairs.
5. Keep it clean
Easier said than done in a house share, but try your best to keep on top of the cleaning tasks throughout the year. If grime is left for long enough, it'll never come off.
If you only have a week or a month, try to work through each room one at a time.
6. Protect the fixtures & fittings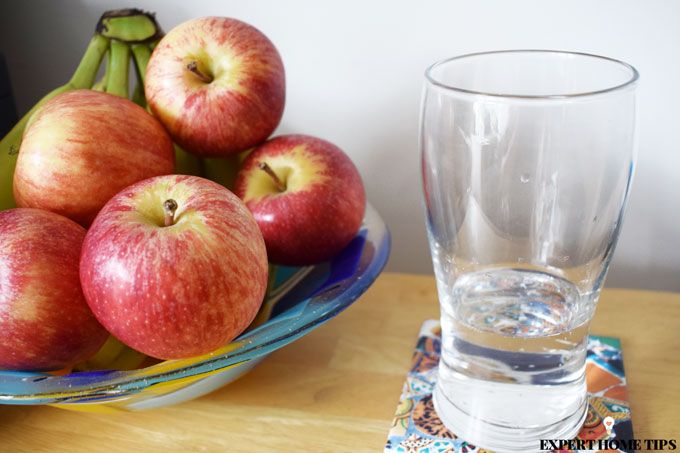 If the property is furnished, do all you can to protect the condition of the furniture. Some easy ways to do this include:
Use a mattress protector on the bed
Use coasters, placemats, tablecloths and trays for drinks and food
Drape blankets over chairs and sofas to protect from spills
Place rugs on the floors to stop furniture from scratching the wood or to stop spills from staining the carpet
7. Report problems to your landlord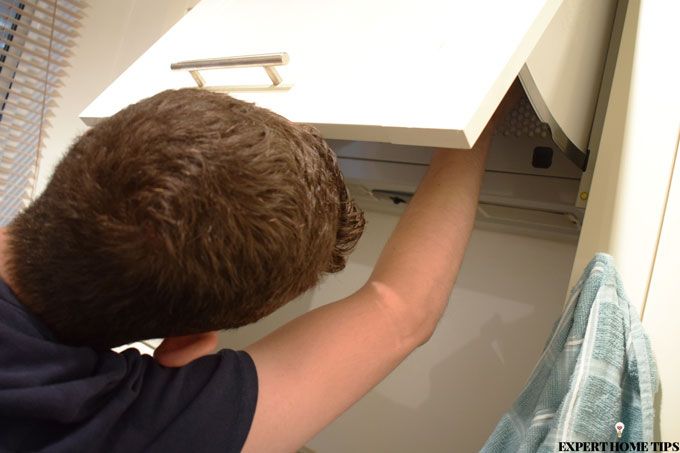 As soon as you discover a problem with your property, no matter how small, you should report it to your landlord or letting agent. If you leave it, and it is discovered during the checkout, you may be charged.
Report problems during the tenancy and the landlord will normally have it repaired as well as being the one to foot the bill. It'll also prove that you are a reliable tenant.
If you decide to make repairs or home improvements yourself, always get written permission from the landlord. Take photos of the before and after. You might be able to bill your landlord for costs if you provide receipts.
8. Stick to the rules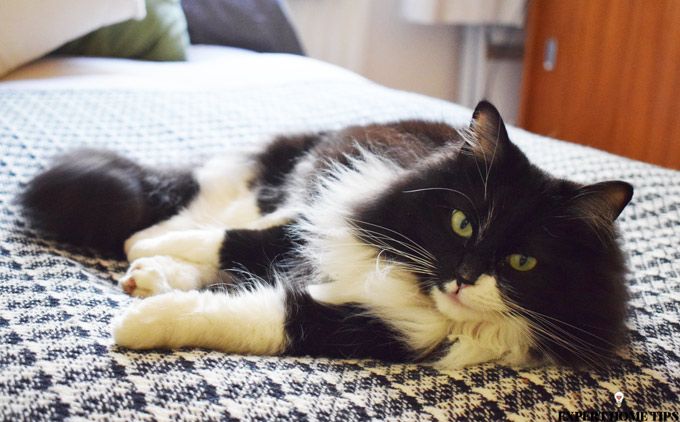 If your contract says you can't have pets, don't sneak them in! Pets can cause a lot of noticeable damage - not to mention their smell! Check if you're allowed them first, and if the answer is no, don't risk it.
If you are allowed them, you'll want to take extra care when bringing your property back up to scratch for check out. Permission to have pets is not to say that you can let the landlord's property fall into disrepair.
9. Vent your property
Make sure to open your windows and turn on the heating when necessary. The last thing you want is to be the one who ruins a lovely house with mould and damp.
You can purchase commercial sprays to treat the problem and a cheap dehumidifier. Be careful - sprays can damage the paint job on walls.
10. Pay your bills & rent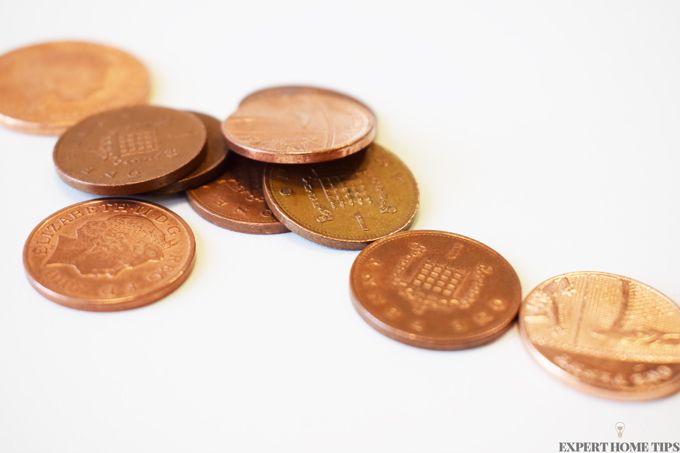 Your landlord can use your deposit to pay off any remaining bills and rent. About a month in advance, contact all of your bill providers and tell them the end date of your tenancy.
When you have your final meter readings, make sure to give them to the bill providers and pay off any outstanding monies. You might find that you're in credit and owed a refund if you pay standing orders.
11. Replace anything you break
If your property comes with kitchen wares provided, take extra care of them. We suggest tucking them in the back of a cupboard and using your own to be on the safe side.
if you do go ahead and use them, ensure that you replace anything that breaks. If you can't find an exact replacement, inform your landlord that you have replaced it with a like for like and ensure they are happy with this.
If the damage has happened to a larger piece of furniture that you can't afford to replace, let your landlord know immediately. You might think this is a bad idea, but you'll be more likely to get away with it than if you keep stum.
Toward the end of tenancy
12. Get everyone involved in cleaning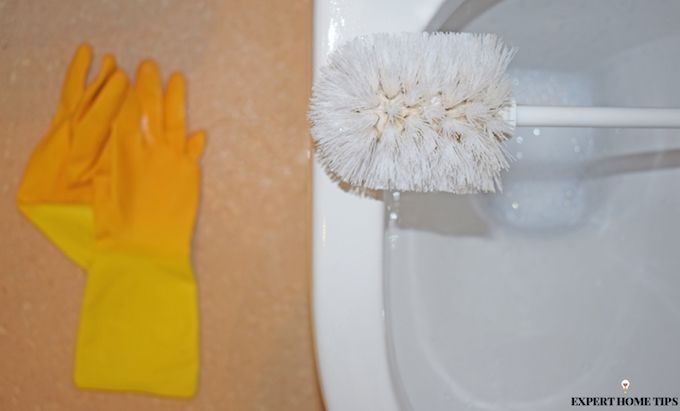 Just because you're moving out at different times, it doesn't mean that all the responsibility should fall on the shoulders of the last to leave. Arrange for everyone to come back and get the place up to scratch.
If anyone is being particularly difficult, leaving rubbish or not cleaning their space properly, it's only fair that the majority of the deductions comes from their deposit and not yours. Suggest this to them and they might suddenly turn up, brandishing a pair of marigolds.
Even if you're having a professional clean, you should always clean to your very best standard. The professional clean should just be done to achieve a sparking, industrial finish.
The most common areas tenants forget to clean are:
Oven
Windows
Fridge-Freezer
Skirting boards
Switches
Curtains and blinds
Filters
Windowsills
Light fixtures
Under beds
Drains
Read our tips on how to get hair out of drains now.
13. Dispose of all rubbish
You need to remove everything from the property that wasn't there at the start. You might think you are being kind, leaving handy bits and bobs for the next tenants but that won't fly with your landlord.
We'd advise removing any hooks you've put up too. Even though they would definitely be useful for whoever is in next, they'll be considered as add-ons.
Clean out fridges, freezers, cupboards - the lot. Don't leave any cleaning supplies or loo roll either. It'll all be grounds for being charged for waste disposal, and you probably won't be given the chance to come and collect anything later.
Never leave rubbish bags outside that won't fit inside your bin. You need to take responsibility and have this cleared by yourself. Some landlords might want you leaving the refuse bins completely empty so you might even find yourself making for the dump.
14. Get your property professionally cleaned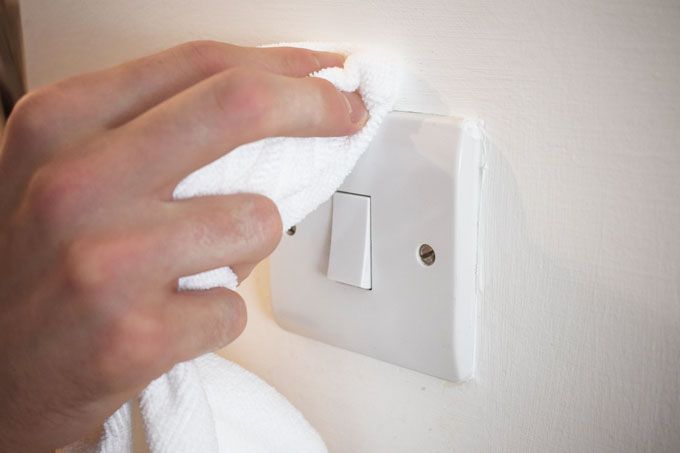 Too many tenants think that doing a deep clean themselves will be up to scratch. Whilst you may have left the property in better condition than you found it in, there is no hard proof that it has been cleaned and many letting agents will not recognise your efforts as "professional".
The check out will normally want to see a receipt proving that you have had a professional clean. Make sure that you get a receipt if you do pay out for a clean and ensure that you get the carpets cleaned too.
We advise that you check the condition of the property after the professional clean or supervise it if you can. You'd be surprised by how bad some cleaning companies can be, even breaking furniture and leaving their own rubbish behind.
If you find this to be the case, and the letting agents have supplied the cleaning company for you, complain to your agent. They should call the cleaners back if you feel the job was not satisfactory.
15. Don't forget the freezer!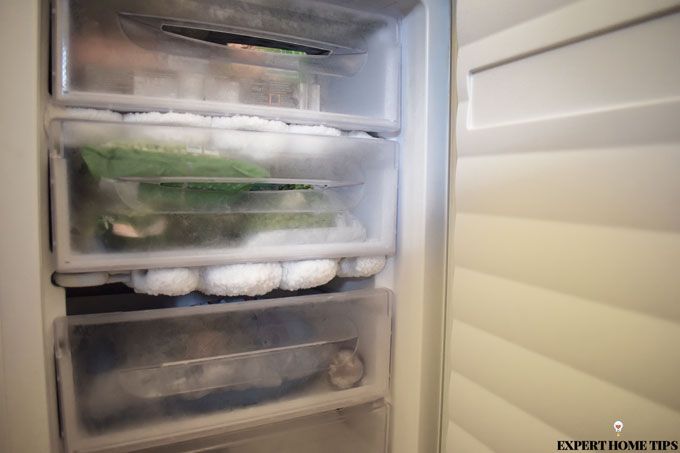 On vacating, you should clean and defrost the fridge and freezer. Turn them off at the wall (making sure there is nothing left inside) and leave the doors open so that it can dry and air out.
16. Get your gardening gloves on
This is another one that you will need to refer back to your contract for. Check if your garden is your responsibility. If it is, you should be maintaining the garden throughout your tenancy.
If you leave it until the last minute, you'll have a huge job on your hands and your freshly mown lawn will look a mess. Make sure to kill and remove all the weeds along your garden path too.
17. Return all the keys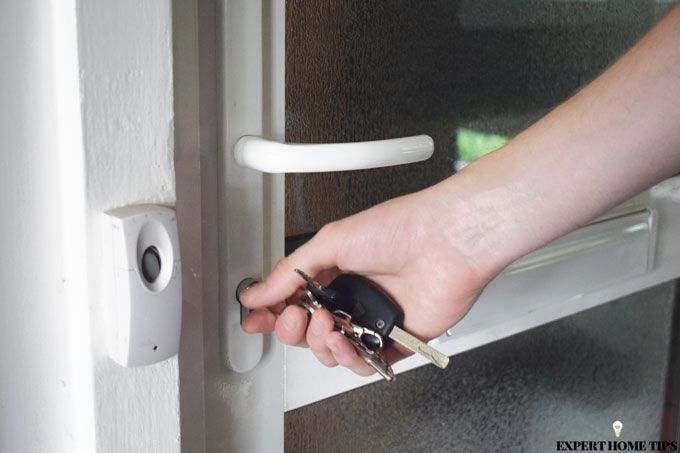 Make sure that everyone living in the property returns their keys to avoid unnecessary charges. Your check-in report should detail how many keys you had for the start of the tenancy, including those for garages and windows.
Addressing the deposit
18. Ask for it
Not all landlords and letting agents will automatically give you your deposit back. Always check if there is anything you need to do to start the process of having your money returned.
You should provide the landlord or letting agent with your forwarding address and bank details so that they can pay you the money.
19. Know your rights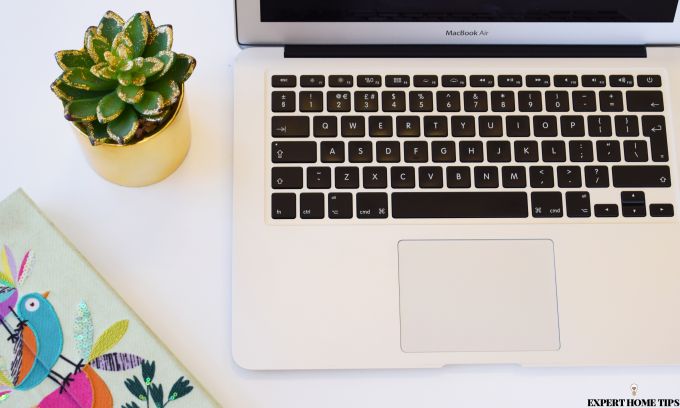 You might think that a landlord would never get away with swindling you, but they'll often give it their best try. Always ask exactly what they are charging for and watch out for the following:
If they try to charge for a damage you've reported in the past and they haven't fixed.
If they try to charge for something that has become worn over time or something that wasn't brand new when you moved in. You can't be charged for reasonable wear and tear.
If they try to charge for something like painting a whole room when there are only a few small marks.
Do the charges make sense? Have they tried to charge you for cleaning the curtains as well as the purchase of new ones?
Even though landlords shouldn't be able to charge for these things, the "fair wear and tear" clause is rarely respected. They'll want to blame your negligence for the damage. If this is the case, you should ask them to provide evidence for when the item was purchased. Unless it's relatively new, you can't reasonably be charged to replace it.
20. The "same condition" clause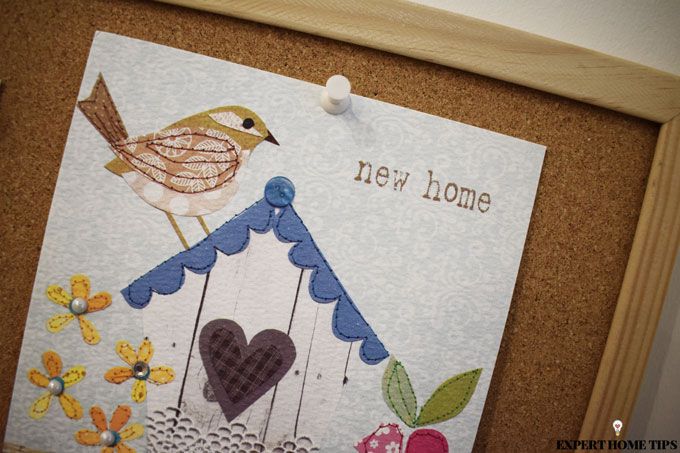 Amazingly, the landlord might also try to charge you for damages that have been reported on the check-in report.
Send them evidence of the condition of disputed items found in the check-in and check-out. State that the damages have been present from the beginning of your tenancy. As long as you have evidence, the TDS/TDP (tenancy deposit protection scheme) should accept your case, so don't back down on this one.
Your contract should say that you are only responsible for giving the property back in the same condition as the check-in report, so your landlord can't charge you for something that has always been broken or dirty - as long as you can prove it has always been that way.
21. Take action
If you still can't reach an agreement to end disputes, you should take the matter to the TDS/ TDP. Most deposits will be protected by this.
Find out how to check if your deposit has been protected.
The TDS/TDP provide a free and impartial service. They'll accept evidence from both the tenants and the landlord and they'll come to a decision about how the deposit should be divided. Their decision is final.
Keep communications as polite as possible between all involved. It might help support your case.
22. Court action
This is your last resort. If your deposit is not protected by the TDS/TDP and you are willing to press charges, threaten your landlord or letting agent with a court hearing.
Send your landlord a formal letter spelling out your claims and that you wish to take legal action. Even if you don't want to go down this path, the threat of court action could force your landlord to settle the dispute. Just be prepared for them to agree to the court hearing.
Have you found this advice helpful for your tenancy? Have we missed anything that you think is essential for keeping hold of your deposit? Let us know in the comments below!