The may be called paper clips, but there are loads of uses for paper clips outside of the office too.
Everyone has paper clips lying around, but few of us ever think of using them to solve common everyday problems. Today we're revealing some of our favourite uses for paper clips that we know you're going to find useful.
Discover brand new ways to use your paper clips below - they'll blow you away!
1. Remove hair from your hairbrush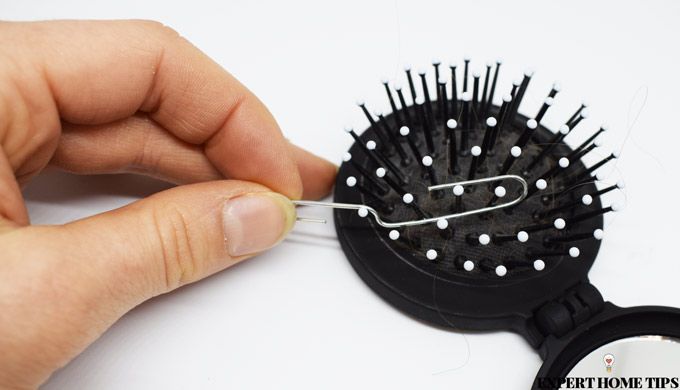 Removing hair from your hairbrush is not exactly a pleasant job, but a simple paper clip can make this much easier.
Open out your paper clip and it will make quick work of removing knotted hair from even the most clogged-up of hairbrushes.
2. DIY bookmark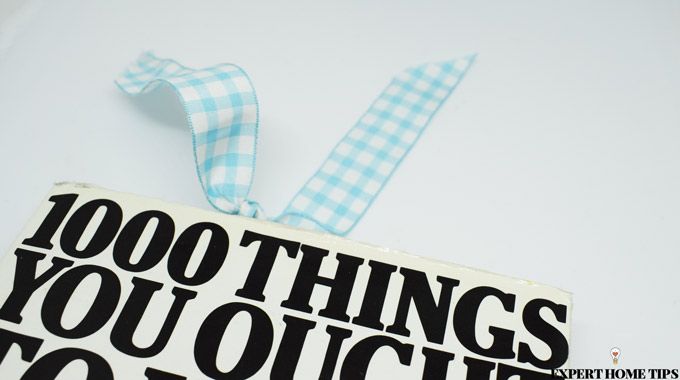 Need an emergency bookmark?
One of our favourite uses for paperclips is as a DIY bookmark. A bit of ribbon and a paper clip are all you need to make a really cute marker for your page.
3. Use a paper clip to open an envelope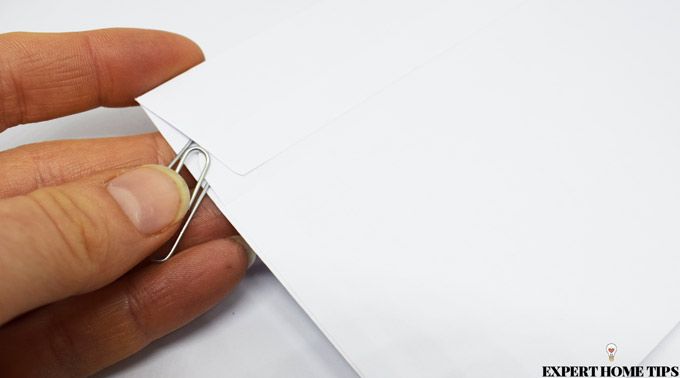 Another wonderful use of paperclips is opening envelopes.
There's no need to invest in a letter opener if you have a paper clip lying around. Unbend the metal and you'll be able to slide it under the paper and along the envelope to open it flawlessly without any messy rips.
4. Clean your nails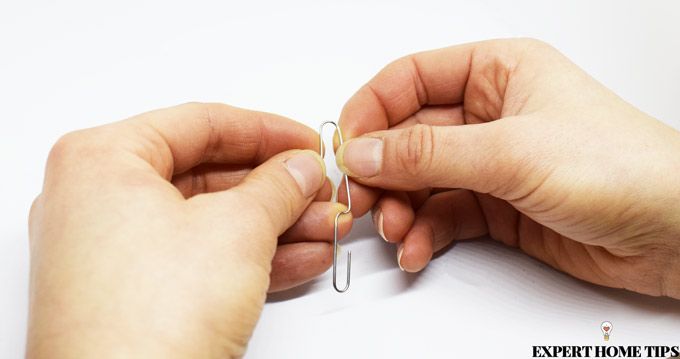 Managed to get some dirt stuff under your nail?
If you're very careful, you can use an unbent paper clip to clean the undersides of your nails. This is a particularly useful hack to have on hand at work.
5. Hold flowers in place
Want to make a stylish bouquet for a friend, or perhaps just to adore your own home?
We have the hack for you!
Metal florist wire can be expensive. Unless you're flower-arranging regularly, it's not something you need to invest in. Unwind a few paper clips, and you'll be able to use them to fasten flower stems into place.
Whilst you're here, why not check out our tips on how to make flowers last longer too? They're truly amazing!
6. Reset electrical items
How are you meant to get to that pesky reset button on your remote control and other electrical items anyway?
We finally have an answer:
Use a paper clip! Unwind the end, and push it into the reset hole.
7. Uses for paper clips at Easter
One of the most simple Easter crafts to make (that's also edible!) are dyed eggs.
These are actually incredibly easy to create at home. All you need are eggs, some food dye and a tool to hold the eggs whilst dipping - a paper clip!
Unbend your paper clip and transform it into a spoon shape. This will allow you to dip the eggs in food colouring whilst draining the dye.
Don't know how to dye eggs? Check out the video below:
Be sure to take a look at our other Easter activities the kids will love for more great ideas!
8. Unclog a salt shaker
Slow salt shaker? It probably just needs a bit of a helping hand.
You can loosen blocked salt-shaker holes in seconds using a paper clip. This tip also works for clogged up glue bottles and much more besides.
9. DIY jewellery clasp
Argh - sometimes fastening a bracelet can be so fiddly!
If you don't have anyone to lend a helping hand, a paper clip could be just what you need.
It's truly amazing how much easier it will make things. Watch the video below to learn how to do it yourself at home.
10. Uses for paper clips for kids
They might look boring, but paper clips can be a cheap and surprisingly fun way to improve your kid's motor skills.
A simple exercise, like making paper clip chains, will get them concentrating and focused. Plus, they'll be able to adorn themselves with their creations upon completion!
11. Tiny doll hangers
This is one of the cutest uses for paper clips you'll ever see - mini clothes hangers for a doll's house.
Watch the video below to find out how to craft some of your own in under 60 seconds - they're so cute!
12. Use a paper clip to keep money secure
Off on holiday? A really nifty way to keep all your notes together is with a paper clip. Slide it over your foreign currency to secure it.
13. How to hide bra straps
Sometimes, even the prettiest of bra straps can ruin a sophisticated look.
There's no need to go out and spend money on a brand new bra - you can transform your own with a simple hack using a paper clip.
Pull both of your back staps together, and fasten them with a paper clip to hide them behind skimpier backs.
14. Secure wrapping paper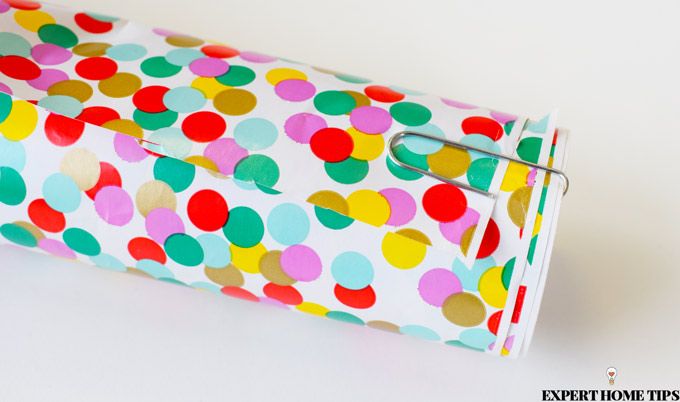 Here's another one of our favourite uses for paper clips - using them to secure wrapping paper rolls.
Wrapping paper can soon become untidy if you don't secure it properly. Not only does this look messy, but it can lead to your paper getting damaged.
An easy way to keep it secure is to slide a paper clip down over the end of the paper - that will keep everything nice and tidy.
15. DIY Jewellery clasp
If you like making jewellery at home, you can use paperclips to fasten your designs. This technique can also be used if a clasp on your existence necklace breaks.
Although it's not the most aesthetically-pleasing solution, it will offer a quick fix to any wardrobe malfunctions. Besides, it's nothing a hair-down style can't hide.
16. Remove cherry pits
We have lots of cooking hacks here at Expert Home Tips. One of our favourites during the Summer months is removing cherry pits using a paperclip.
It's so easy and saves a lot of fiddling around. To try it out yourself by following the video below.
17. Uses for paper clips in the kitchen
Run out of food bag ties? No worries - you can use a paper clip instead.
Unwind the metal, and centre it around the bag of the twisted bag. Wrap each end around the bag to fasten in place.
Don't forget to check out our other amazing cooking hacks for more great tips.
18. Mini screwdriver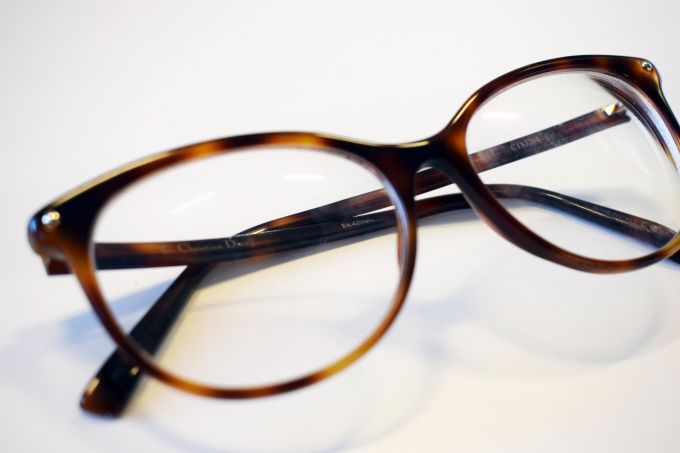 Delicate items require delicate tools.
If you're in need of a miniature screwdriver for a job like mending your glasses, a paper clip could be just the thing.
The small end is the perfect side for tightening even the tiniest of screws. Who knew there were so many incredible uses for paper clips!
19. Fix a zipper
Broken zippers are soo inconvenient - not to mention embarrassing!
Luckily, there's a quick, subtle fix for this dilemma, and, you guessed it, it involves a paper clip.
To fix your zipper, hook one end through the end of the zip pull, and the other around your trouser button. This is an (almost) lifesaving hack!
You're definitely going to want to check out this next one...
20. How to hang baubles (without any string)
Use paper clips! Hook one end through the bauble hook, and the other over your tree branch.
These are a surprisingly sturdy solution to hanging baubles, and save the need to go out and buy string or special hangers.
21. Emergency hair clip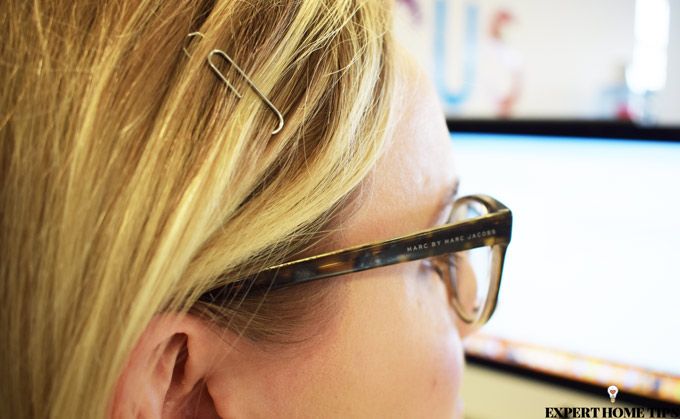 We all find ourselves in a messy-hair emergency from time to time.
If you've turned up to work with hair everywhere, and are called in for a meeting, take yourself off to the bathroom with a few paper clips. You can slide them secretly into hair and tie back any particularly scruffy looking flyaways.
Now you'll be thankful for the collection of paper clips you have lying around at the bottom of your drawer.
22. Emergency hem holder
Speaking of emergencies, here's another one of our handiest uses for paper clips - providing a solution to fallen hems.
Perhaps your lovely Summer dress has gone loose in the wash, and you only realise with two minutes to go.
We have a solution...
...hold your hem in place, and slide paper clips over it to secure it in place.
23. DIY key ring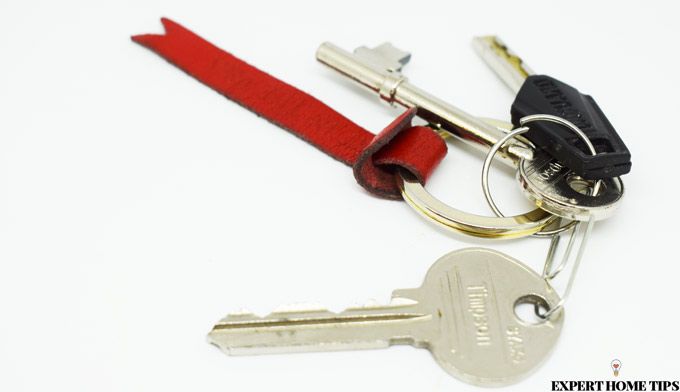 Run out of keychains? That problem can easily be solved with a paper clip - just hook one end through the hole in your key.
This can be used alone, or hooked onto a key ring. It's easy to get on and off, making it a really practical solution for this everyday problem.
24. Food clip
Here's another handy use for paper clips in the kitchen - fastening a food bag.
It's particularly practical for paper bags - just fold the end over a few times and slide a paper clip over it to secure it in place.
25. Decorative uses for paper clips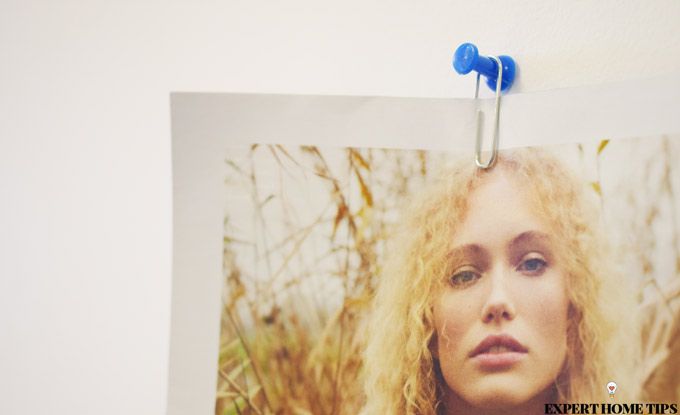 Last (but certainly not least) on our list of uses for paper clips is using them to hang up photos.
This is such a wonderful way to use two everyday items - pins and paperclips - and adds a personal touch to any room.
We'd definitely recommend giving it a go!
Got some more tips to add to the list? Share your own unusual uses for paper clips with us in the comments below. We can't wait to read them!