No one likes dealing with the aftermath of bites and stings. They're painful, itchy, ugly and the swelling seems to stick around forever.
We've done some research into the field and have found you the best methods for not only preventing insect bites but also treating them should you be unlucky!
Insects are clever things - to get ahead of the game it's a good idea to have a bit of background info on bites and stings:
How to know if you have been bitten or stung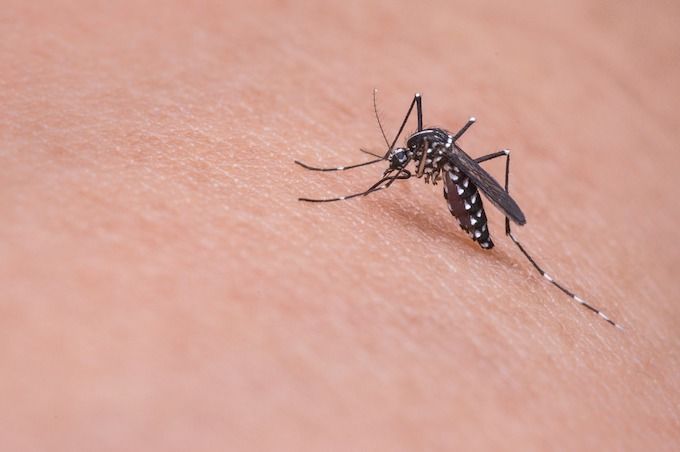 Just in case you've never been bitten or stung - lucky you - we'll go back to basics.
The bitten or stung area will usually be raised and red. It will look swollen and, as it develops, it could become seriously itchy and painful.
If you've been stung by a bee there could be a stinger - a bit like a splinter - inside the wound, which you should carefully remove with tweezers.
Are insect bites dangerous?
You'll be pleased to know that most insect bites and stings are harmless and you'll normally recover within a matter of hours or days.
In very rare instances, insect bites or stings can cause anaphylaxis or serious illness. Take care if travelling to countries where the spread of disease by mosquitoes is prevalent.
The NHS has advice on severe insect bites and stings if you have concerns. If your bite becomes infected or you have a severe allergic reaction, seek medical advice immediately.
Which insects could bite or sting?
The main insects that sting and bite are: wasps, hornets, bees, horseflies, ticks, mosquitoes, fleas, bedbugs, spiders and midges. You might also want to consider certain types of ants, caterpillars and flower bugs. Your bites could also be from bed bugs.
How to prevent bites & stings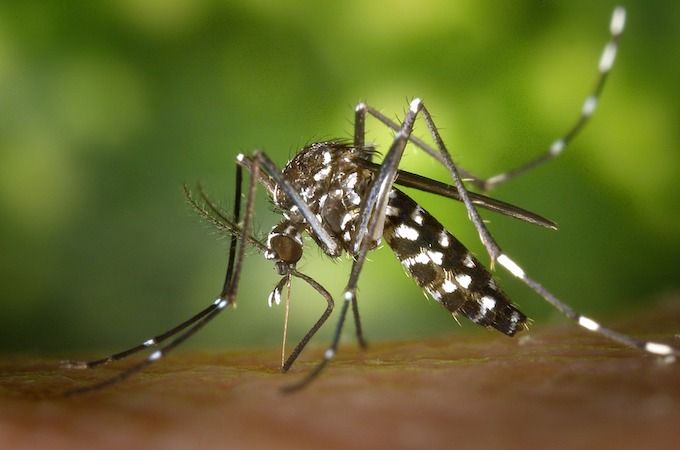 1. Know your repellents
It seems obvious, but there's a lot to know about insect repellent. Here's what you should be paying attention to when picking and using repellents:
Most repellants will contain a chemical called DEET (diethyltoluamide). Some people would say these are the best, especially when they contain 50% DEET. That said, DEET is very powerful and, whilst effective, it's not natural and can cause irritation for sensitive skin. If you are allergic to DEET, you could try repellants with Dimethyl Phthalate or Eucalyptus oil.
Creams are great for your skin but spray repellents are better applied to clothes, shoes, tents, etc.
DIY your own insect repellent by mixing neem oil and citronella into your everyday body lotion. Avoid heavily perfumed lotions as these attract insects. Neem oil does smell pretty bad, but the citronella will keep the smell at bay.
Apply it regularly and take it everywhere - just like sun cream!
2. Don't mix!
It's advised that you apply sun creams before repellant, and allow it to dry fully first.
If you mix repellent with cream before applying to the skin, it could make both less effective.
3. Advice for children
Protecting children is an entirely different matter. Bear in mind the following to keep your little ones bite-free:
Clothing should always be the primary line of defense against insect bites and stings. Cover their skin as much as possible and avoid letting them walk outside barefoot.
If applying repellents to children, always apply it with your own hands. Don't ask them to apply it themselves as it can be dangerous.
Never apply repellents to babies below 2 months old and don't use products containing strong chemicals on children younger than 3 years old. There is some scientific evidence that DEET can impact brain development.
Don't apply repellent to their hands - we all know how much kids like to put their hands in their mouths!
4. Fan them away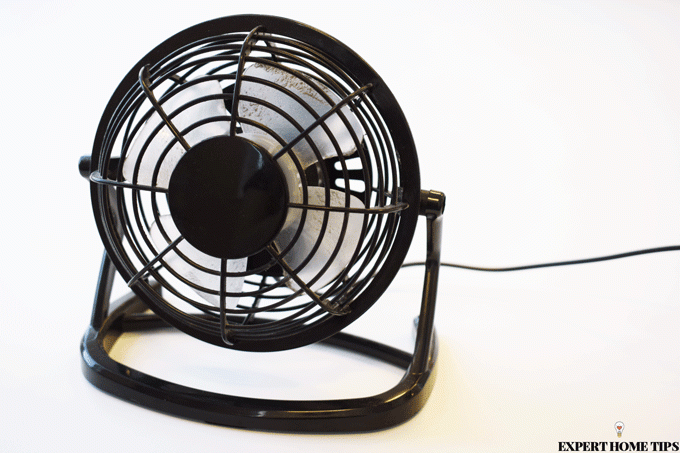 Fans are the perfect weapon not just for keeping you cool in the summer months but also to deter insects from flying your way.
Position the fan close to you and insects will have a hard time flying through the powerful gusts of air.
5. Make your home an insect-free zone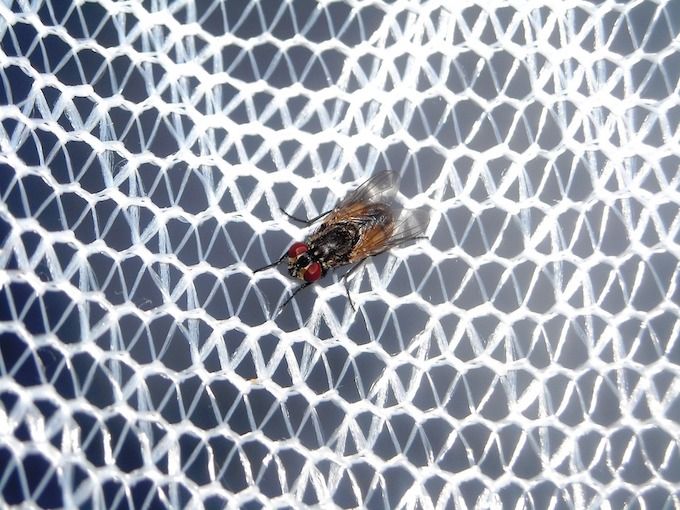 Thin, gauzy tents or canopies are perfect for keeping mosquitos and other insects away. Use them over the bed or in outdoor areas. IKEA sells a SOLIG net which would make the perfect outdoor setup.
We'd also recommend keeping your windows and doors closed as much as you can. This can be a pain in houses that don't have air conditioning, so you can also attach thin netting or a beaded curtain inside windows to limit the number of insects that can get in when they're open.
6. Drain your water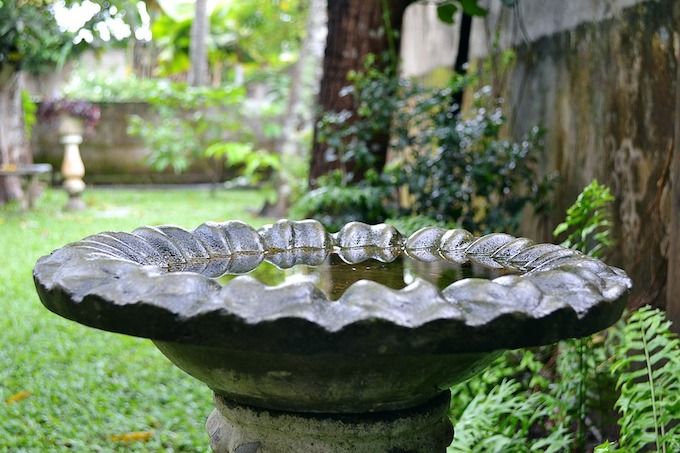 Do your best to drain any standing water in your garden or outdoor areas - standing water is any body of water that is not constantly moving. It is commonly found in pet bowls, bird baths, watering cans, and wheelbarrows.
Draining the water will prevent mosquitoes from breeding in your garden.
7. Avoid these areas
As well as loving standing water, insects will be most attracted to flowering plants, rubbish, compost, and uncovered food. Try not to stay too close to any of these areas if at all possible.
It's also highly advised to stay away from overgrown areas with tall grass and shrubs. These are a breeding ground for insects.
8. Relax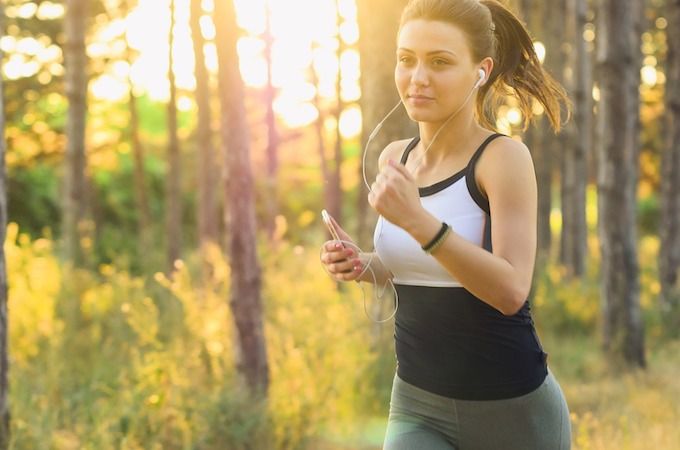 CO2 is another favourite of insects. If you perform any high-intensity outdoor activities then insects are likely to be more attracted to you as you produce more and more CO2.
Do less exercise? Relax and enjoy the sun? We can't argue with this one!
In the same vein, if you find yourself in the flight path of a bee, wasp or hornet, the best thing to do is relax - stay calm. If you are able to, it's best to move out of the way and avoid swatting them.
9. Exterminate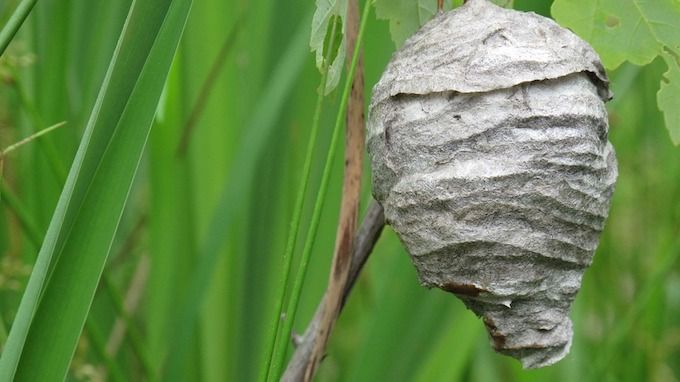 If you have a nest or a hive in or near your home, do all that you can to get rid of it. Preferably, call an exterminator. We wouldn't recommend trying to do it yourself.
Remember that bees are a protected species. If you have an unwanted bee nest, we suggest contacting the British Bee Keepers Association who will normally come and collect the swarm for free.
10. Why not try citronella?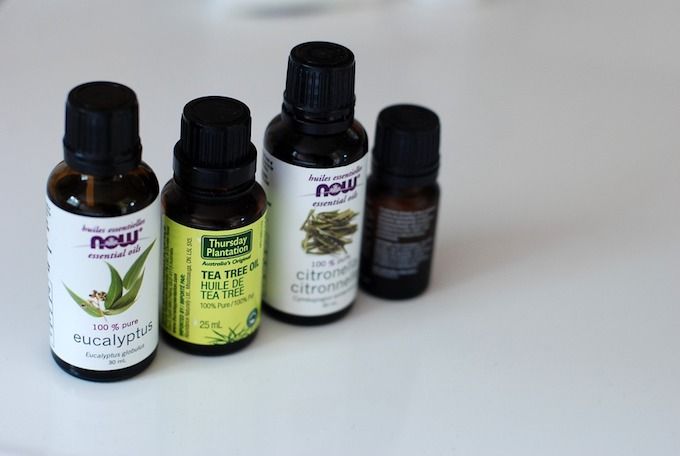 Citronella oil is perfect for deterring insects and can be found in special candles that you should use for outdoor parties and lunches to keep bugs at bay. Simply place a few of the candles around the perimeter of the area you are using.
Apparently, it's best to place them lower to the ground - not at table height. Just be careful that they don't cause a fire hazard or pose a danger to young children or pets.
We can't promise it'll work but it's certainly worth a try, on top of using other repellents. Who doesn't love some mood lighting?
11. Dress for success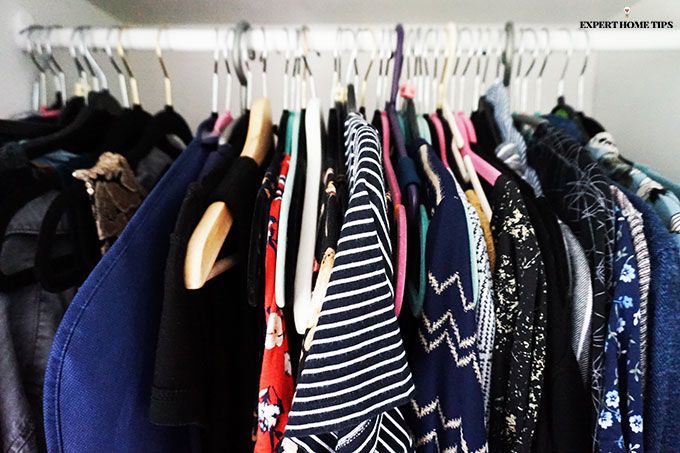 The best way to avoid being bitten or stung is to keep as covered up as possible. It's not the most ideal thing in hot summer weather, but that's a choice you'll have to make.
We recommend wearing lighter colours and long sleeves and floral prints should be avoided - unless you want to become a bees new best friend that is!
Wear a hat or a bandana to protect your head and be sure to wear gardening gloves if you've got green fingers. Where possible, tuck your top into your bottoms and your bottoms into your socks.
You might not win best dressed, but don't worry - we won't call the fashion police.
12. Home remedies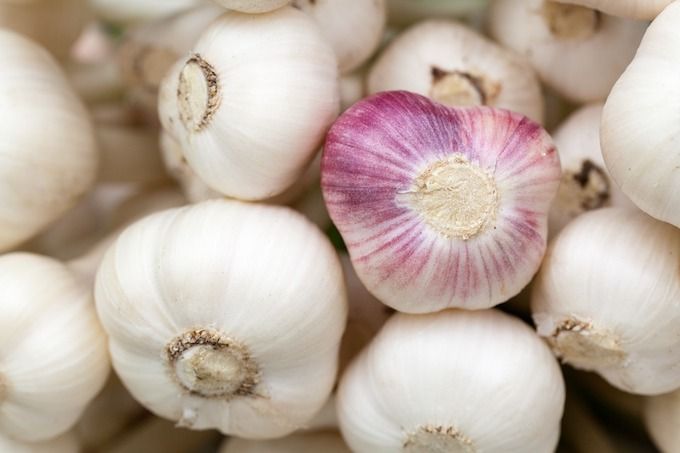 Some people have suggested that home remedies like eating garlic or taking a vitamin B supplement will help to banish the bugs. Again, we can't guarantee that this will work, but it could be worth a go.
13. Stay inside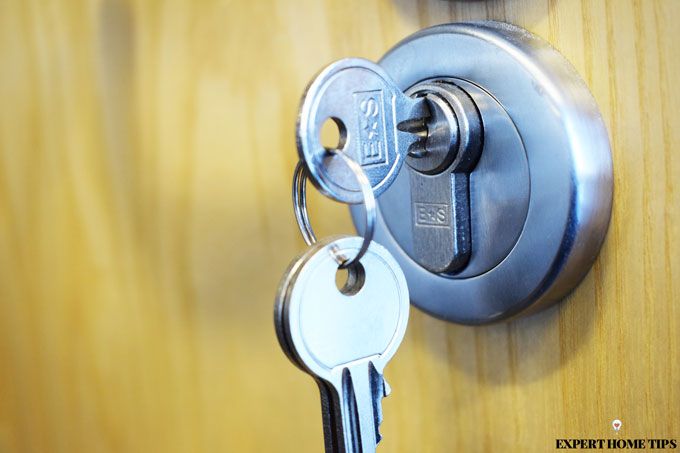 Sometimes all that you can do is stay inside and wait for it all to blow over.
That said, try not to let the fear of insect bites and stings stop you from enjoying the great outdoors!
14. Don't encourage them!
Just like us, bugs love food.
If you leave food around or have sticky hands, they'll want to stick around for dinner.
Cover food up as soon as possible, and wash your hands regularly to avoid inciting them.
How to treat insect bites and stings
No matter how much we try to prevent being stung or bitten, there's always a few that manage to slip through! When the bugs bite, it's important to know what to do.
1. Remove the stinger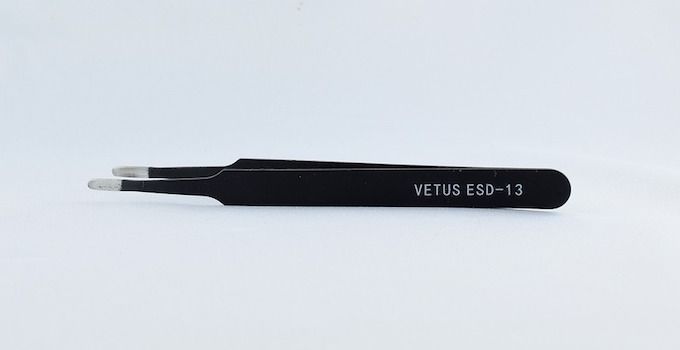 Check the affected area for any foreign bodies - you might find a stinger or a tic. Carefully remove any foreign bodies with a pair of sterilised tweezers. Seek further medical advice if necessary.
2. Clean the infected area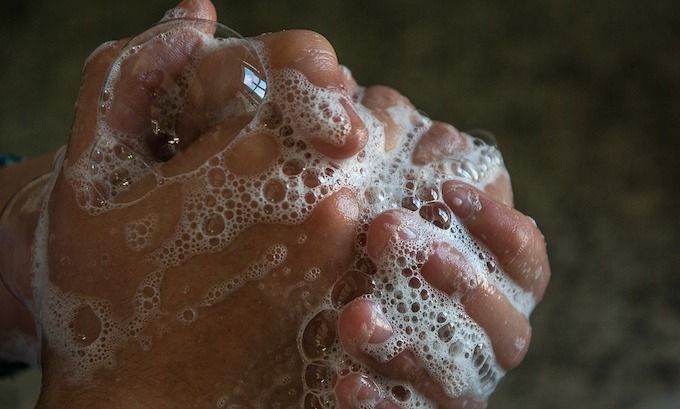 Always clean the area to prevent infection. Wash with a mild soap and water.
3. Compress
Reduce swelling with a cold compress such as ice or a bag of frozen peas. Wrap the ice or bag in a tea towel and place on the wound. This should also help with any pain.
4. Elevate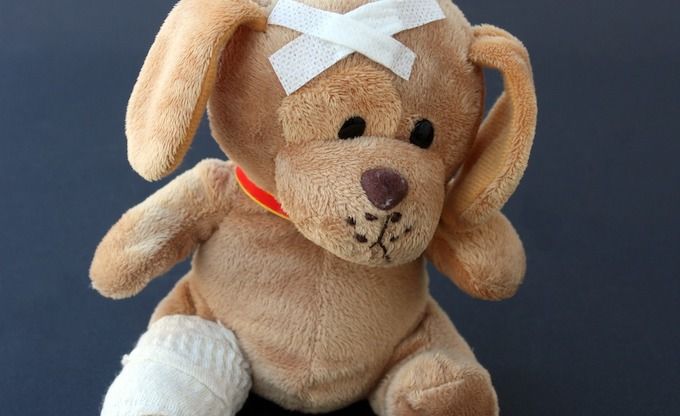 If possible, raise the wounded part of your body. Keep it elevated as much as you can to reduce swelling.
5. Don't scratch!
No matter how itchy the bite or sting might be, don't itch it! We know from experience that this is easier said than done, but itching makes the pain worse and makes chances of infection more likely.
6. Get to the pharmacy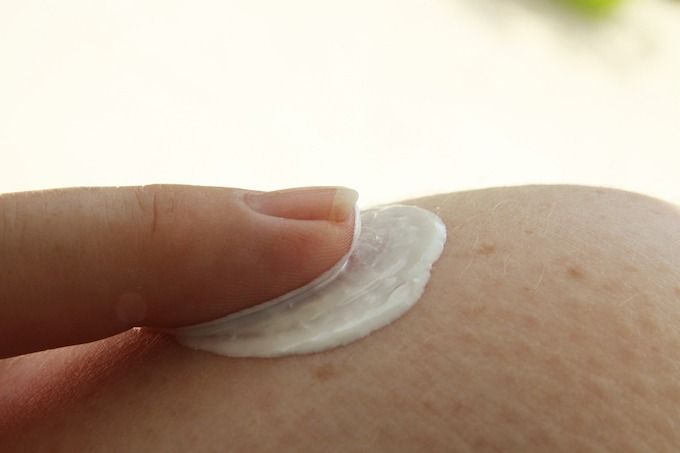 If you've been bitten or stung the best thing for it is to use an over-the-counter remedy like a cream or antihistamine.
Medicines that contain a mild local anaesthetic will work wonders for relieving pain. You could give teething gel a go, as it will numb the area.
Another option is tea tree, witch hazel or aloe vera for soothing bites and stings.
7. Pop a painkiller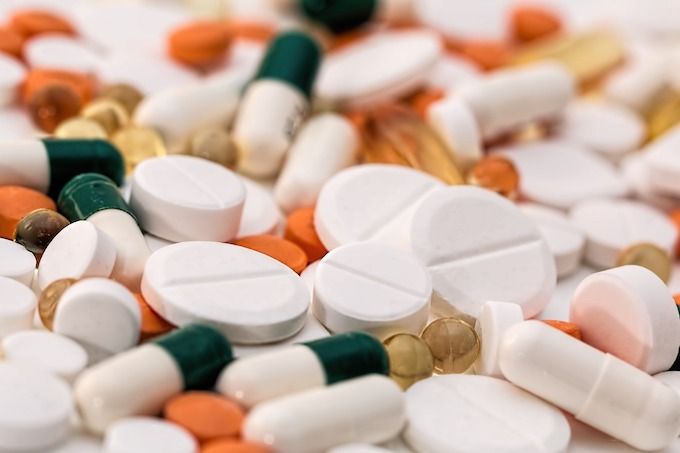 If you are still in pain, you could try to take painkillers as well as antihistamine tablets. Either paracetamol or ibuprofen is great - just verify with your GP that you're ok to take them.
8. In an emergency
If you suspect that you're allergic to bites or stings, particularly that you may have an anaphylactic reaction, you should always carry a kit of essential medications.
Make sure that your family and friends know what to do in an emergency and that they can confidently administer drugs should they need to.
Next, why not read our article: can fleas live in human hair? You might be surprised by the answer!
Did you find this post helpful or do you have any advice of your own to share? Let us know in the comments below!