Are you preparing for a puppy? A new dog can be a huge responsibility and, whilst it's an exciting time, there can be a lot to think about.
You might think you have read or heard everything there is to know about preparing your space for a new pet. You've bought the basics, so what more could there possibly be to think about?
Read on to find out what you've missed off your to-do list. This guide will help you to be prepared for all eventualities.
1. Puppy essentials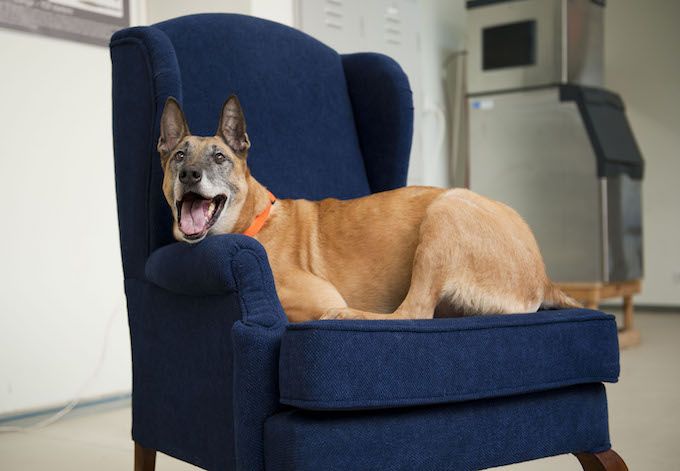 Hopefully, you'll have done enough research to know the very basic essentials that a puppy needs. Make sure your cupboards are stocked with dog food, you've picked up a bed, a collar and a leash.
Remember that your puppy will need a place to do their business, and it could take some training before they learn proper habits. Be patient and lay down some puppy pads to prevent carpet soiling.
Just because they're the basics, doesn't mean they have to be boring. If you want to keep your puppy off the sofa, invest in a stylish and comfortable pet bed that matches the decor in your home.
2. Where should you put your pet's bed?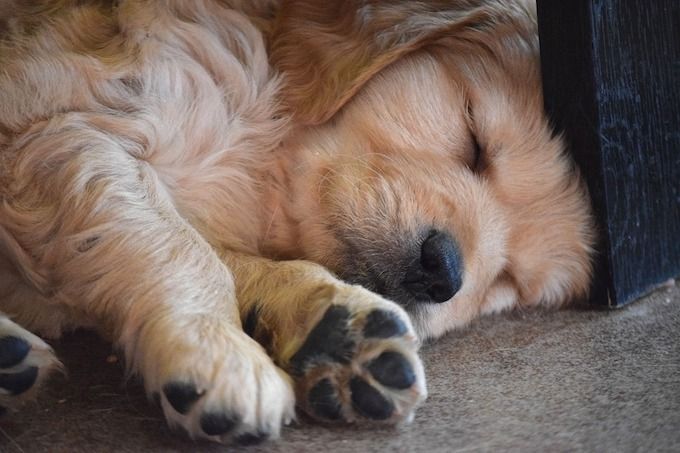 When thinking about where to put your puppy's bed, keep in mind that it should be a quiet and peaceful space.
If you will be leaving them on their own for any length of time, ask yourself if the designated area is safe and secure. The last thing you want is for them to escape.
3. In the doghouse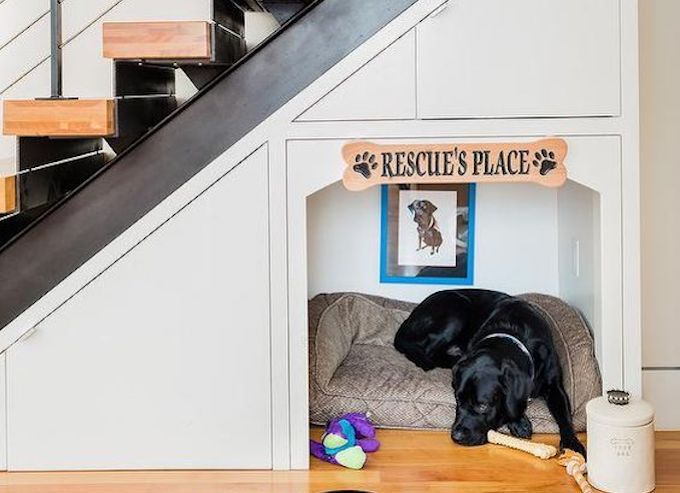 Some pet owners like to make their pets' space their own. Whether inside or out, you can decorate the area around their bed with small photo frames, plush cushions and plenty of toys.
We love how this dog-lover transformed the space under their staircase into a cosy retreat for their pampered pooch.
4. Everything becomes a chew toy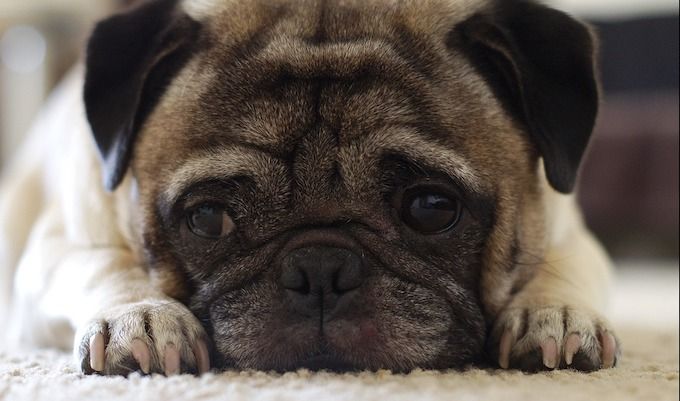 Be mindful of what your dog can access in or out of the home. As their teeth develop, they will want to chew everything they can get their teeth into.
Move valuables up high, but make sure that whatever they are stored in is secure. Puppies may look small, but they can be boisterous enough to knock over a shelf. If in doubt, move it to a dog-free room.
It's not just fragile or sentimental objects you should be careful of. There are hidden dangers in most household wares. To name just a couple, always keep human food and cleaning products away from dogs.
Always check before feeding anything out of the ordinary to your dog, as a lot of human food is dangerous, and potentially lethal, for their bodies.
5. Feeding your dog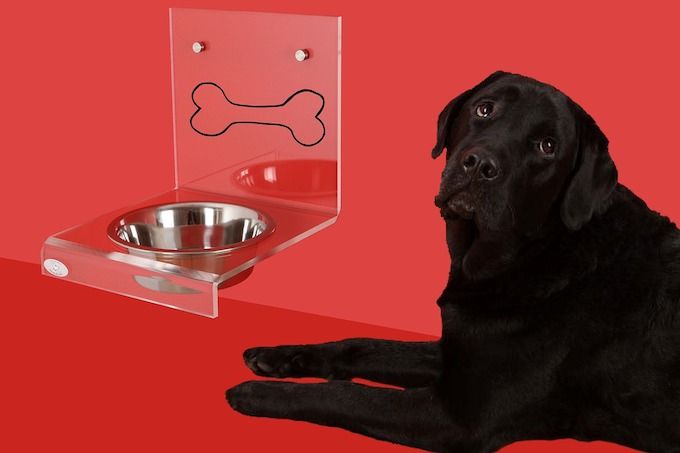 There are a number of different options available when it comes to feeding your puppy.
There's more to it than your standard pet bowl. You can add technology to dinner time with an automatic or microchipped feeder.
If you have a dog that eats too quickly and gets bloated, you can purchase a bowl that makes the food trickier to get to. Slow-feeder bowls are normally made out of a material that will resist gliding over smooth floors and will make it much easier for your puppy to eat without feeling frustrated.
6. Register your new puppy with a local vets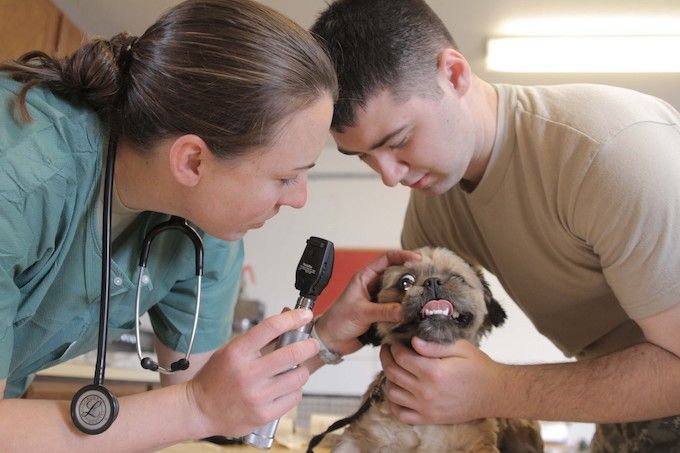 It's essential to your puppies welfare that you register them with your local veterinarians. They will need certain vaccinations and regular check-ups as a minimum.
If you ever notice your dog behaving abnormally or if you are concerned about their health, take them to your vet for expert advice. You need to be prepared for the costs that could be incurred throughout their lifespan - this is all part of having a dog.
7. Prepare a contact book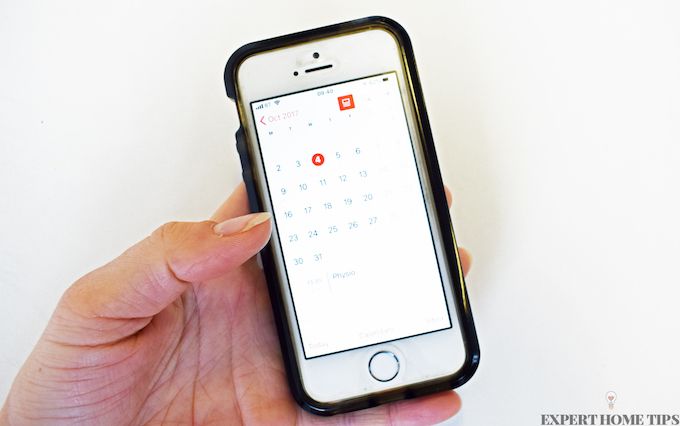 You should always make sure you have the number for your nearest vets ready to hand should anything cause you concern.
If you have a dynamic lifestyle and want to maintain certain freedoms, it's a really good idea to prepare yourself by building a list of contacts that would be able to dogsit at a moments notice. Think about who will be trustworthy enough to access and secure your property if necessary.
It's also good to know that most communities have a designated social group for dog walking. Take advantage of this and connect with others.
8. Sign up for puppy classes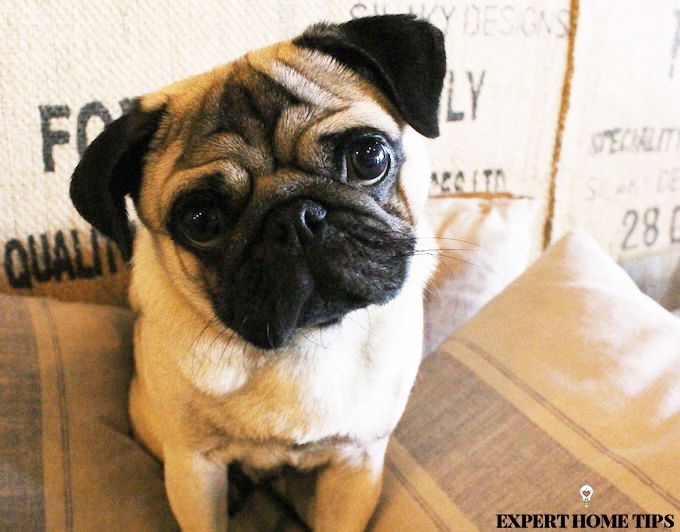 You might not think classes are necessary, but puppies can be a handful. It's a good idea to socialise a puppy with other dogs as soon as they are permitted by the vets. You should get your puppy the necessary vaccinations first and wait the advised length of time.
Any good puppy course should teach you how to recall your dog, teach them basic commands and enable your pup to socialise with adults, children and other dogs.
9. Plan your dog walks
Having a dog can be the perfect opportunity to challenge your adventurous side and explore scenery both near and far.
You might be able to consult a social group for advice on the best places to walk your dog locally but, failing that, a quick Google search should bring up some good results.
For the first few walks:
Find quiet and secure places.
Avoid letting them off the lead straight away- wait until you have confidence in your ability to recall them.
Be cautious of places where there could be loud, startling noises or busy roads.
If you plan on taking your dog further afield, convert your car with any number of add-ons such as seat covers or boot bars. Always make sure you have a supply of water to hand and never leave your dog in a hot car.
Think about leaving old towels and a hose in a handy place when you get home, just in case they get a bit mucky.
10. Pack a puppy bag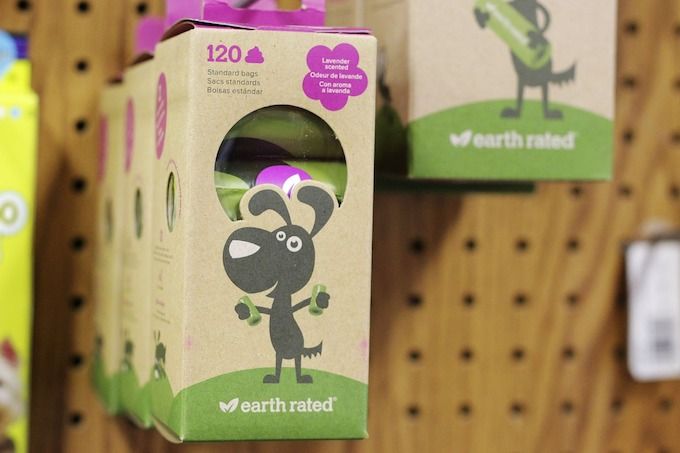 Never get caught out again by packing a bag specifically for dog walking. You should have plenty of dog waste bags- we love biodegradable ones. If you don't pick up your dog's mess, you could incur a hefty fine- and it's just polite!
Include dog treats for those moments when recalling your puppy is particularly difficult. A ball can also never go amiss.
11. Prepare for fireworks & thunder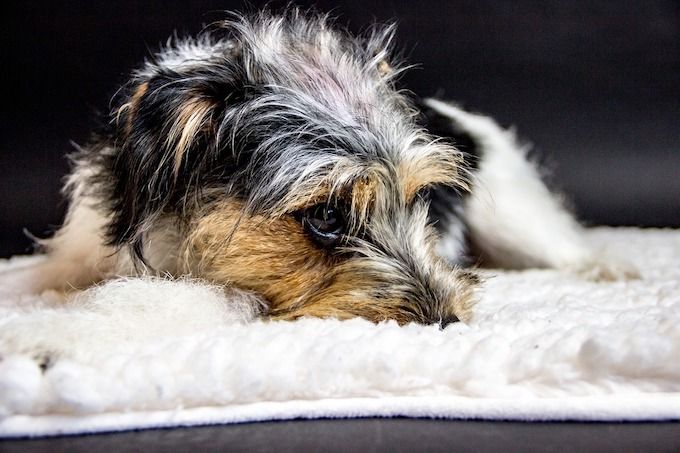 Something most people wouldn't think about straight away when getting a puppy is the nuisance that certain noises can cause.
Dogs have very sensitive ears and the sounds of fireworks and thunder can induce anxiety. In these moments, your dog will probably want to be close to you and be made to feel secure.
Some methods for reducing anxiety in puppies and dogs include dressing them in a thunder jacket and playing specially created music.
12. Upgrade your hoover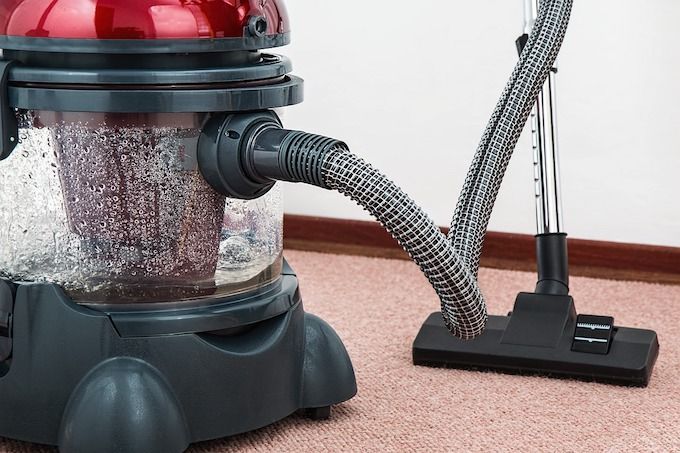 Every new dog owner will need to think of new ways to deep clean their home. Whilst dog fur can be a delight to stroke and brush, your standard hoover might not be up to the task. Think about upgrading to one made for pet owners to save your floors.
14. Don't forget a thing by creating a beautiful scrapbook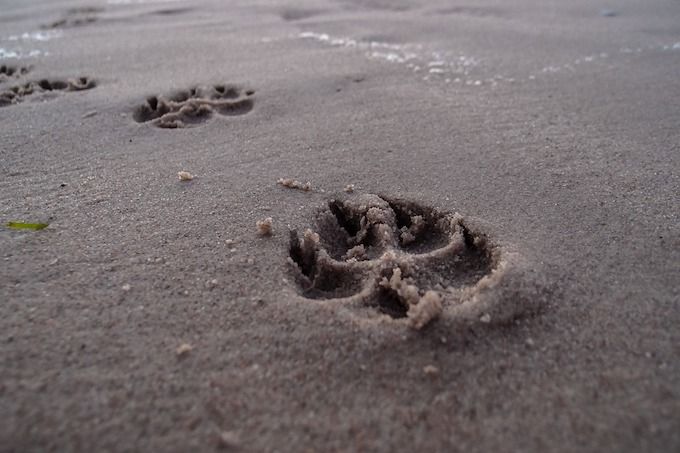 Whether you prefer to go digital or have a tangible book, be sure to collect mementos and photos of your puppy as they grow up. You will treasure the memories for years to come.
It'll be hard to believe they were ever that small, so consider taking impressions of their paw prints with a dog-safe kit.
Do you have any more ideas for preparing for a puppy? Share them with us in the comments below!