Cutting carbs: 21 alternatives to bread, potatoes & pasta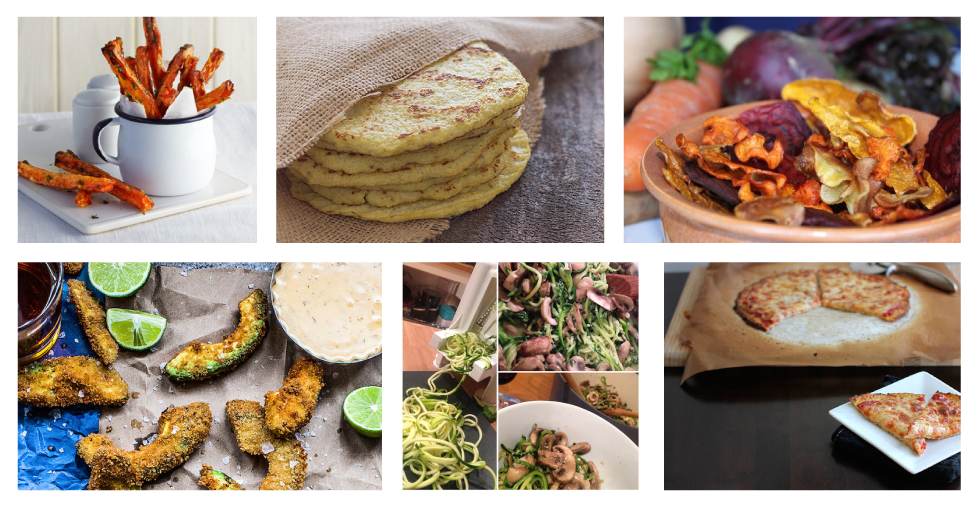 If you're trying to cut down carbohydrates then fear not - I have some tasty alternatives to fill up your plate.
Before you continue, sign up to our newsletter to get great home hacks, living tips, competitions, offers and more.
We're trying to spread the word of Expert Home Tips, so if you know somebody who might be interested in this list, please share it with them - we'd really appreciate it!
Before you continue, don't that you shoulde definitely follow us on:
Thanks!
1. Cauliflower Pizza Crust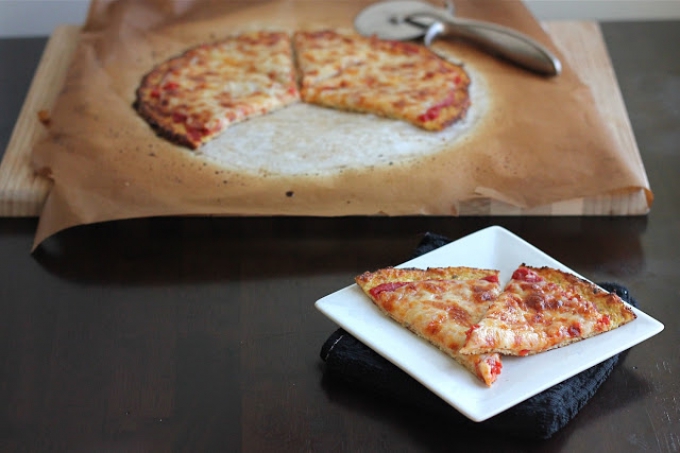 If you're a big pizza fan then you'll be pleased to hear about this great alternative to pizza dough! Learn how to make it by checking out The BEST Cauliflower Crust Pizza recipe from The Lucky Penny. We'd love to see the results! Are you a big cauliflower fan and want new ideas? Visit 10 fun ways to use a cauliflower.
Top with...
aubergine, cheese & red onion
mozzarella & tomato
ham, marscapone & basil
---
2. Avocado Fries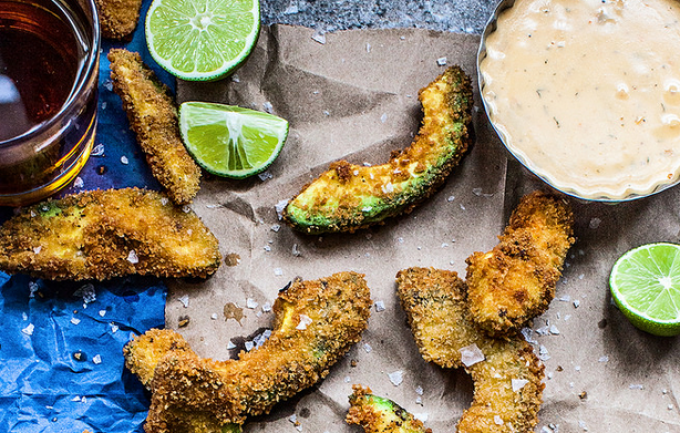 Who knew these splendid things existed? Look how pretty they are! Immediately go straight to this crispy avocado fries recipe from JoytheBaker.com. There's also a rather mouth-watering cheese dip to go with them to boot. I've been a fan of Joy for a number of years - if you're into food then I guarantee you'll find a tasty looking recipe you'll want to try your hand at.
Serve...
bacon-wrapped
with eggs & salsa
with chicken
---
3. Cabbage Noodles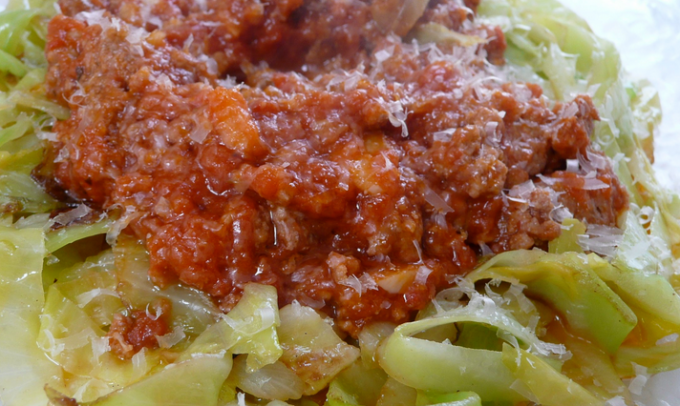 This is a super-simple dish that is perfect for a quick evening meal. Grab a sharp knife, chopping board and slice your cabbage into long strips. Fill a saucepan with water and give your cabbage a quick boil. Easy. Great for any students who may have a cupboard full of pasta sauces!
Eat with...
bolognese sauce
tomato sauce, garlic & parmesan
bacon lardons, garlic & chicken
---
4. Aubergine & Courgette Lasagne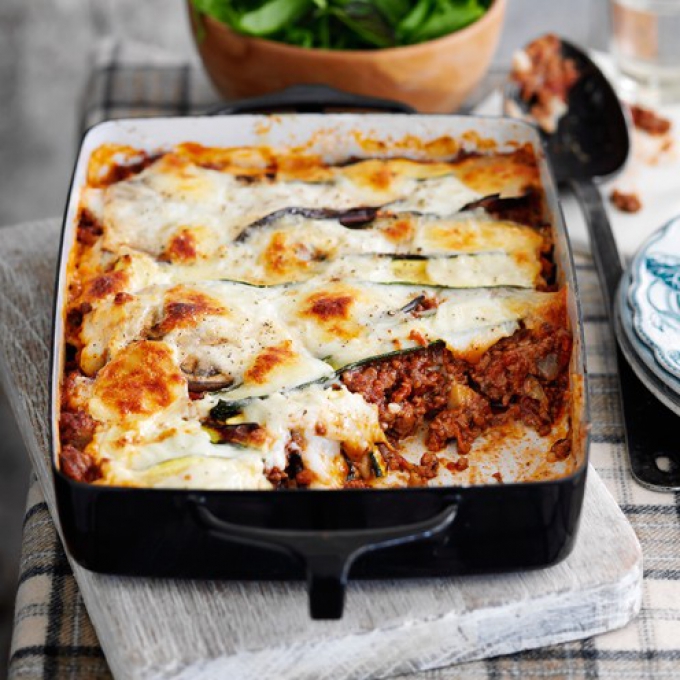 Use vegetables instead of pasta slices to make an incredibly tasty lasagne. I've found a superb recipe from GoodHousekeeping.co.uk that you should try out. It's the perfect dish for a lazy Sunday with the family - plus the leftovers would make a very enviable work lunch.
Enjoy with...
green salad
tomato, basil & mozzarella
glass of wine
---
5. Cauliflower Mash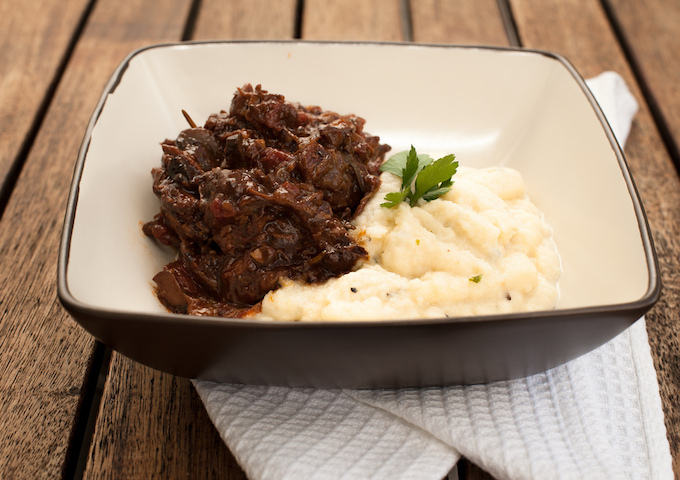 I've said it before and I'll say it again - I'm a GIGANTIC fan of Cauliflower Mash. Sometimes I wonder if I even prefer it to Potato Mash! It's incredibly easy to do so you have NO excuses not to give it a whirl. Chop up your cauliflower into bite-sized bits, steam (or boil) then blend / mash up with a bit of butter, salt and pepper. If you've got a food processor, it's even easier.
Serve with...
sausages
fried aubergine
cottage pie
---
6. Broccoli Cauliflower Mash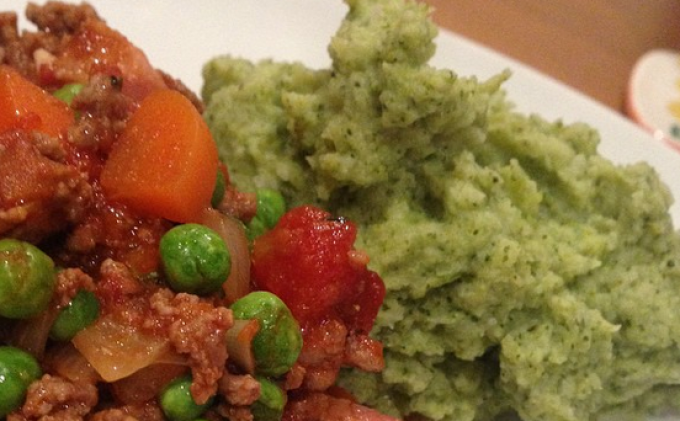 The supermarkets are now stocking these trendy new packets of equal amounts of broccoli and cauliflower - which is great news for you as this mash is now very simple to do. Follow the same instructions as with the Cauliflower Mash above and you'll soon be tucking into this healthy AND delicious potato mash substitute.
Enjoy with...
pork steak
portobello mushroom
shepherds pie (instead of mash)
---
7. Cloud Bread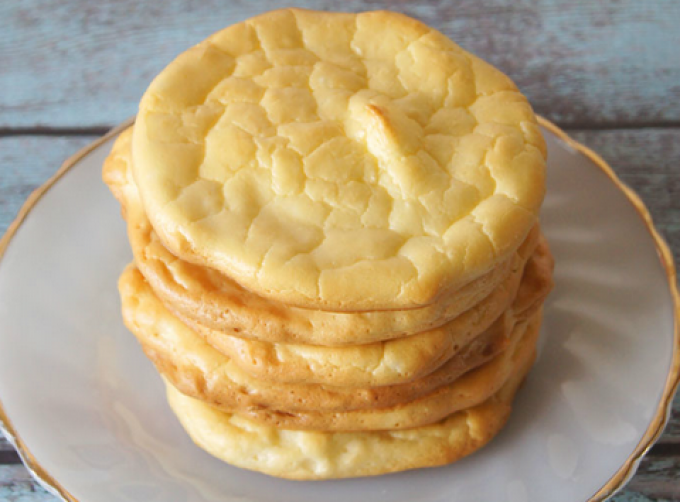 Use these tasty bread alternatives for sandwiches and burgers. They look pretty amazing don't they? You can even toast Cloud Bread making them perfect for breakfast. Find this grain-free bread recipe at MOMables.com. Give it a go - we'd love to know what you think of them!
Great with...
ham & cheese
toasted with jam
burgers
---
8. Cauliflower Tortillas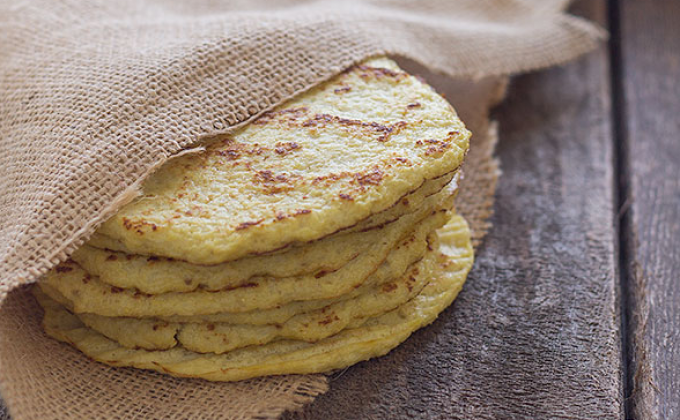 If you're a big tortilla fan then you'll have to try your hand at these. All you really need for is cauliflower and eggs and you're set. Visit simple Tortilla recipe from Slim Palate to find out how to make them. I'm sure they'd make a super-tasty quesadillas for all the cheese fans out there.
Tasty with...
cheese
chicken fajitas
carnitas
---
9. Portobello Mushroom Buns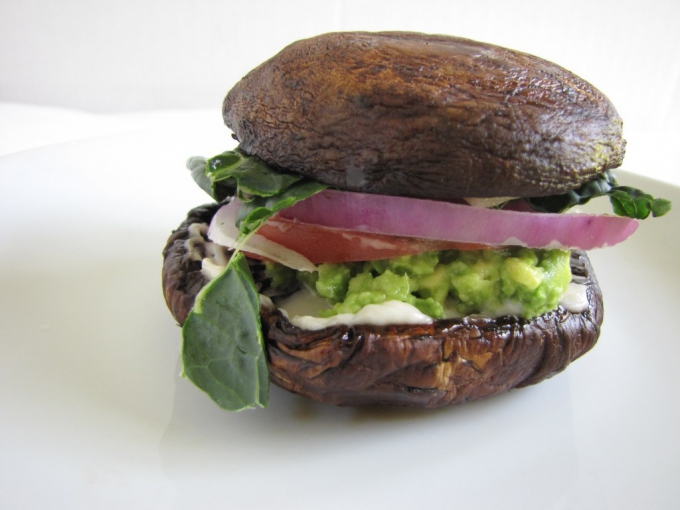 Goodbye burger bun, hello mushroom bun - what a hefty looking bread substitute! This is perfect for BBQ season, so if you're heading to a friend's then remember to pick up some Portobellos. There's an easy recipe at LetsRegale.com you might want to try out.
Enjoy with...
beef patty
halloumi
guacamole & tomato
---
10. Courgette Fries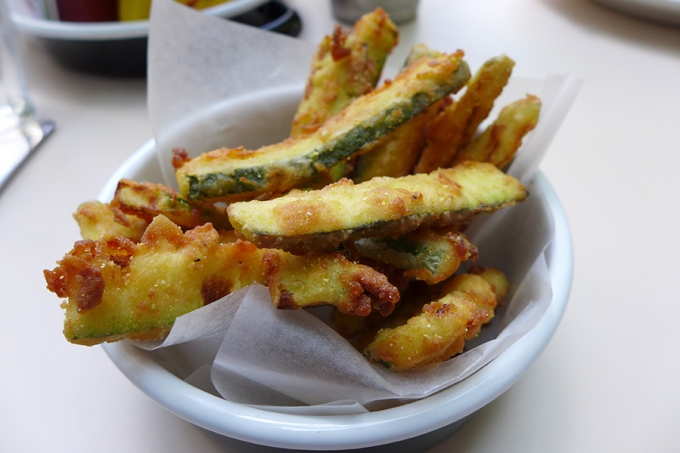 If you've been to a trendy burger joint in the last two years, chances are you'll already know about courgette fries. Nowadays I will often order them over regular fries, they're so delicious if cooked correctly. Have a gander at these Crispy Courgette Chips from DeliciousMagazine.co.uk. Don't forget the sea salt!
Eat with...
---
11. Radish Crisps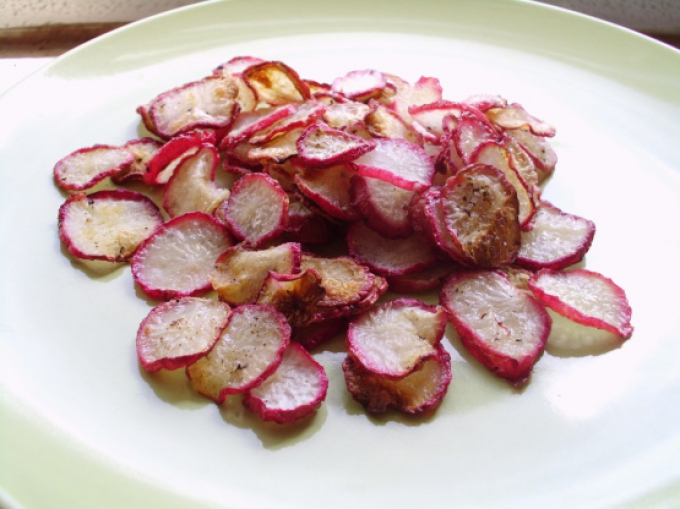 Put down those old-fashioned potato crisps and hop on the radish train! I've found a fabulous recipe from low-cholestorol.food.com so why not give it a go? These little bites would brighten up any table and they'd also make a great party snack.
Great with...
---
12. Courgette Fritti
Replace matchstick fries with a tasty portion Courgette Fritti. You can find a recipe for these battered beauties at FoodNetwork.co.uk. I'm a big fan of batter... I mean... courgette... so I can't wait to tuck into these!
Serve with...
---
13. White Bean Mash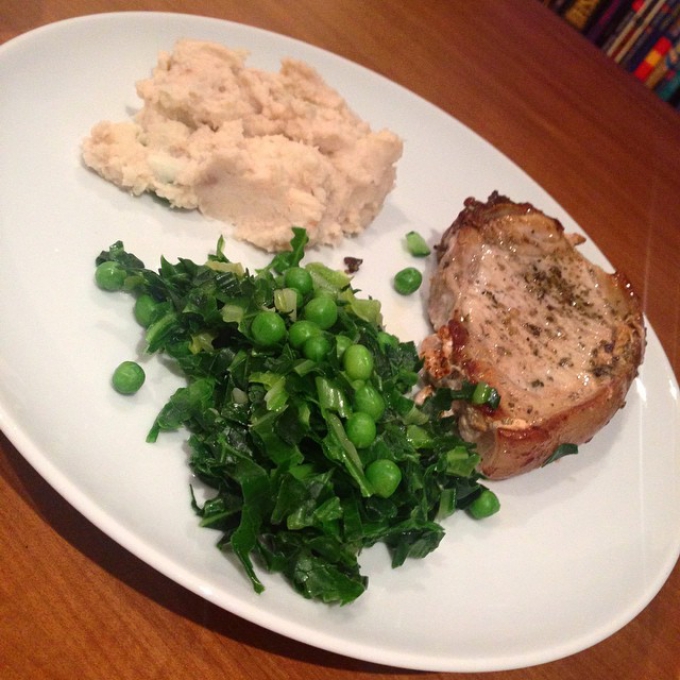 Grab a can of haricot beans, rinse and bring to the boil in a small pan with stock and minced garlic. Simmer for 10 minutes and then mash. It's a splendid substitute for potato mash and the addition of garlic makes it extra tasty. Give it a whirl for a quick and easy mid-week dinner.
Enjoy with...
pork steak
Mediterranean vegetables
lamb
---
14. Carrot Fries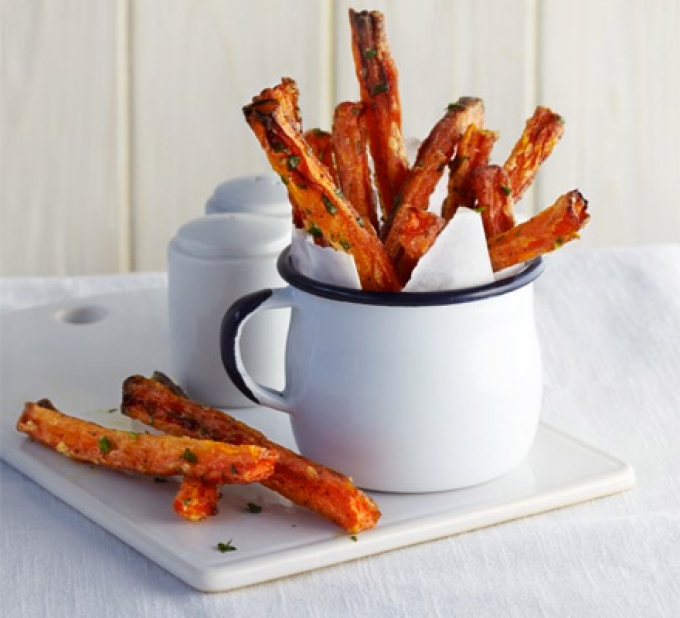 I recently made a rather large batch of these and my dinner guest thought they were sweet potatoes instead of carrots - so they certainly can fool people. Try out this carrot fries recipe from BBCGoodFood.com and see if you think the same.
Great with...
---
15. Kale Crisps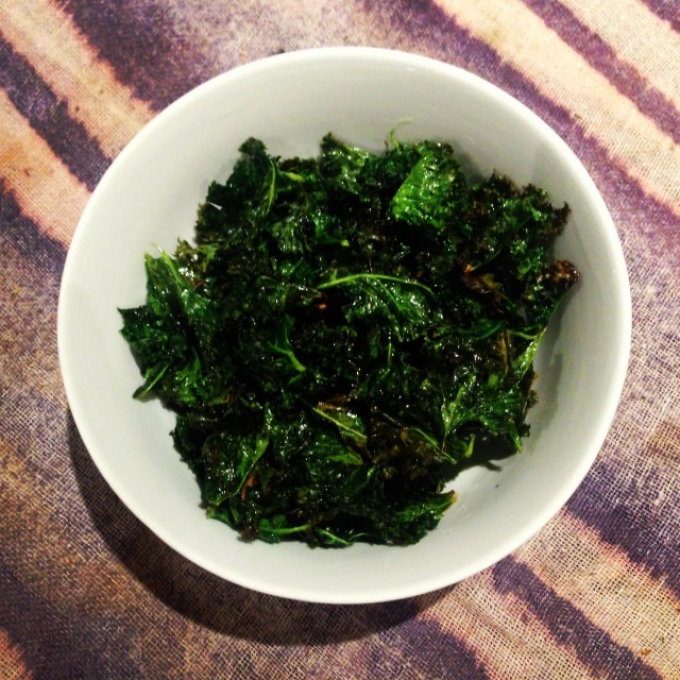 If you haven't eaten these, then where have you been? Kale Crisps are very easy to do - you can now buy packet full of the leaves from supermarkets. Preheat the oven to 175°C, line a baking tray and spread your leaves on it. Drizzle with oil and sprinkle with sea salt. Bake for 10 - 15 minutes until edges are brown. The best thing about these is that you can dress them up any way you like - with what ever flavours you prefer.
Try it with...
cumin
chilli
curry powder
---
16. Courgetti / Coodles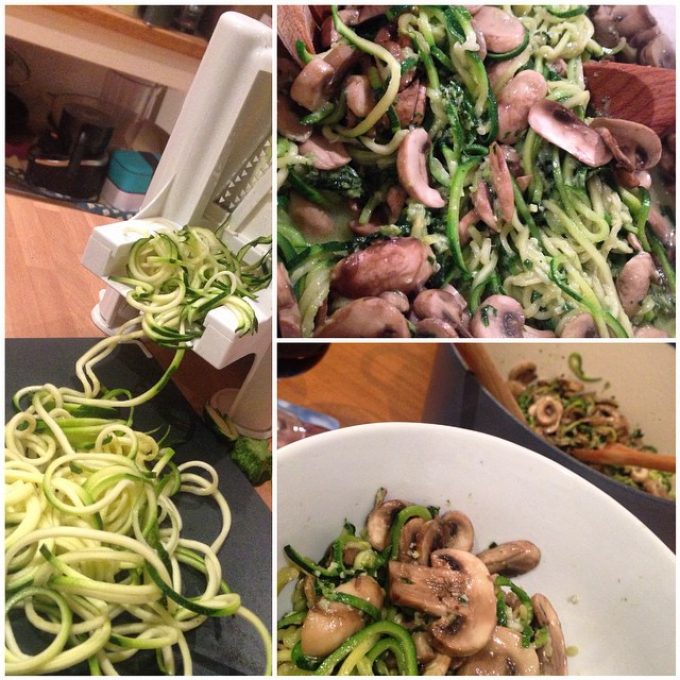 There are a few ways to do this, either with a peeler or julienne peeler or with a very fancy spiraliser. You can even cut them if you've got the patience! If you're even slightly a detective you may have figured that it's all about using a courgette to make a spaghetti or noodle substitute. Give it a go with that well known Hemsley + Hemsley recipe, featured at Vogue.co.uk.
Eat with...
chicken & sweetcorn
pesto & mushroom
meatballs
---
17. Carrot & Swede Mash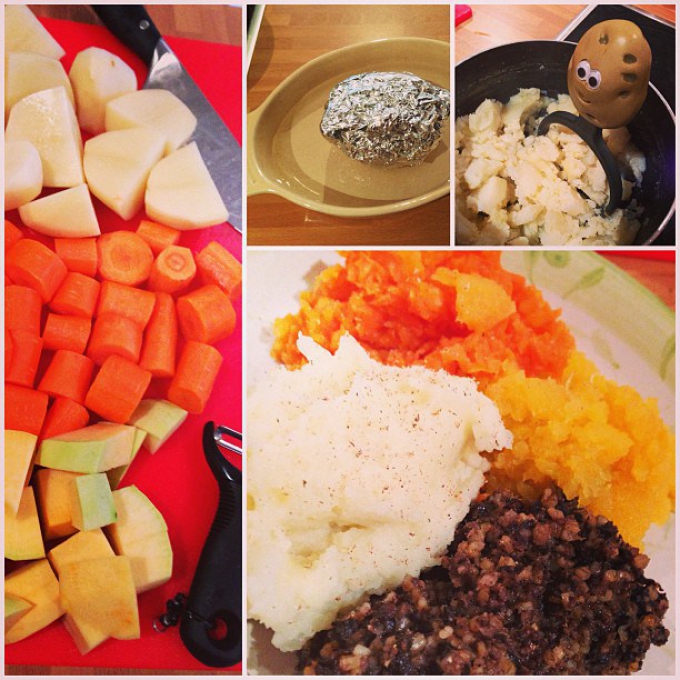 A tasty and easy mash that goes great with roast dinners. Boil up your 500g chopped carrot with 500g chopped swede and then mash when they're soft. Some supermarkets will even offer pre-chopped bags of both. Add a dash of nutmeg and a sprinkling of pepper and salt - you're done!
Great with...
---
18. Butternut Squash Cubes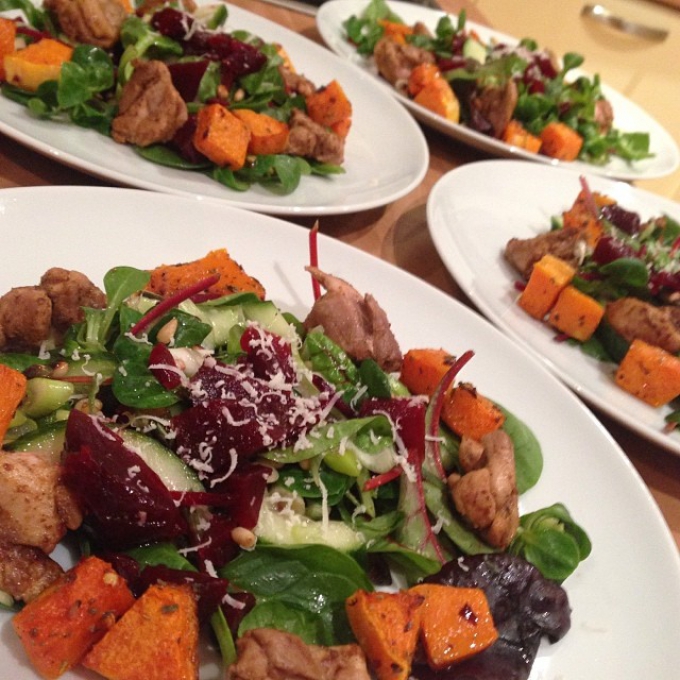 Replace potato cubes with these delicious things. Chop your butternut squash into cubes, whack them on a baking tray with salt, pepper and olive oil. Cook at around 200°C and bake until golden. You can add flavours as well - I like to either make them spicy, with chilli flakes and cumin, or go for rosemary and thyme.
Great with...
---
19. Cauliflower Rice / Couscous
Cauliflower is really quite fantastic isn't it? Make an easy rice or couscous substitute by grating, then heating a little oil in a pan and sauté for 5 minutes. Add salt and pepper and you're done. It really is that simple! Choosing what to serve it with is the difficult part...
Great with...
honey & soy chicken
stir-fried vegetables
beef strips
---
20. Lettuce Wrap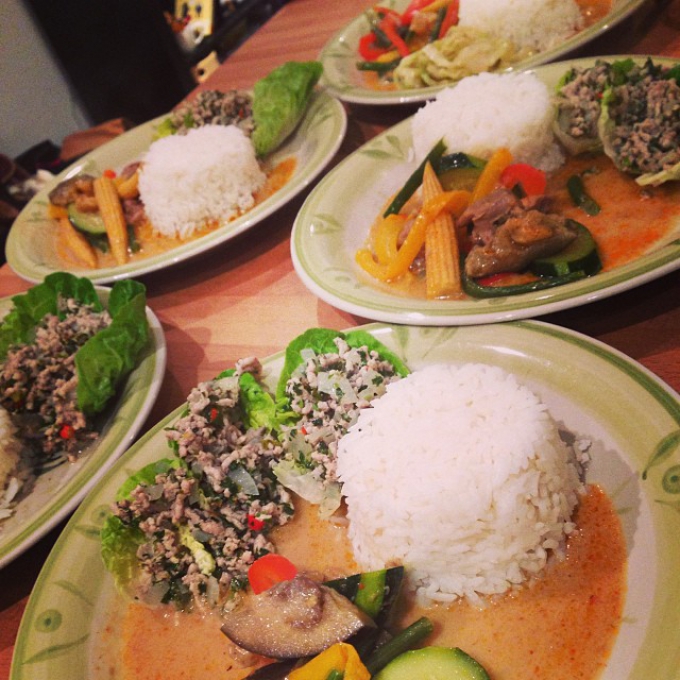 Enjoy a crunchy welcome alternative to the wrap today. Just grab some iceberg lettuce leaves and cram with your favourite fillings. While these wraps are great with all types of cuisine, my personal favourite is with Thai mince dishes.
Great with...
pork mince, chilli & shallot
salsa & guacamole
stir-fried beef
---
21. Vegetable Crisps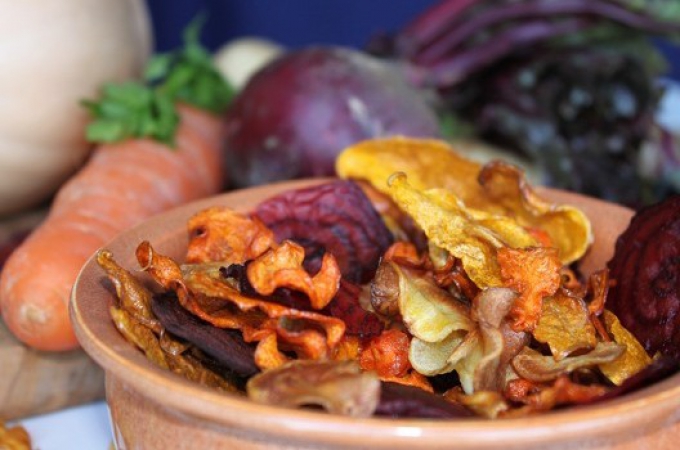 Savoury fans will love to eat vegetable crisps. They're simple to make and absolutely delicious. Try out these Oven Roasted Herbed Vegetable Crisps from WeightWatchers.co.uk. Enjoy!
Great with...
I hope you've enjoyed the list! Please share with friends & I'd love to read any comments below...