Do you need ideas on how to make your wedding extra special? Stop looking, you've found them!
If you enjoy the post, please don't forget to share it with your friends and family - we're trying to spread the word about Expert Home Tips and would appreciate all the help we can get.
Before you continue, sign up to our newsletter to get great home hacks, living tips, competitions, offers and more.
Don't forget to follow us on:
Thanks!
1. Hangover Recovery Kit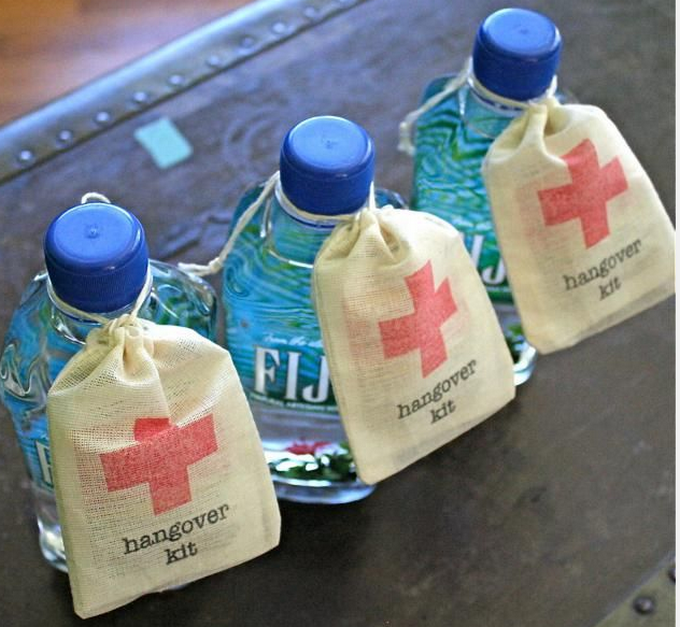 Give your guests something a little different as a wedding favour - their very own Hangover Kit. You can easily make them up yourselves, including headache tablets, a bottle of water and mints, or you can buy them from Etsy.com.
2. 'Tying the knot' Cards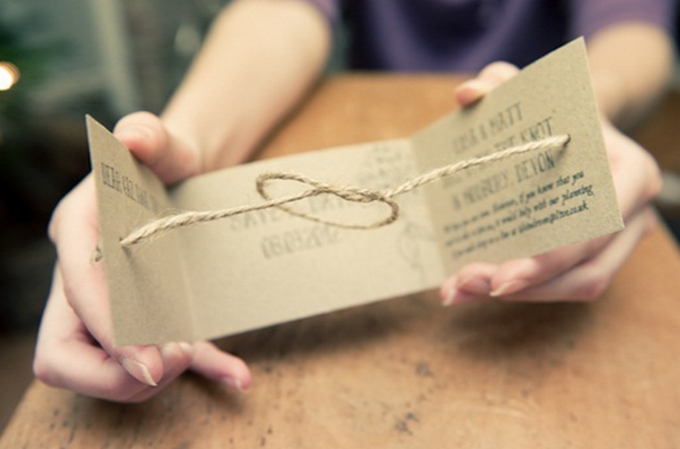 If you're trying to save a bit of money on your wedding, consider recreating these handmade 'tying the knot' save the date cards. With brown card and string, you can make the perfect rustic thing. (Apologies for my questionable rhyme!) Find out more at TheNaturalWeddingCompany.co.uk.
3. Pick-a-side!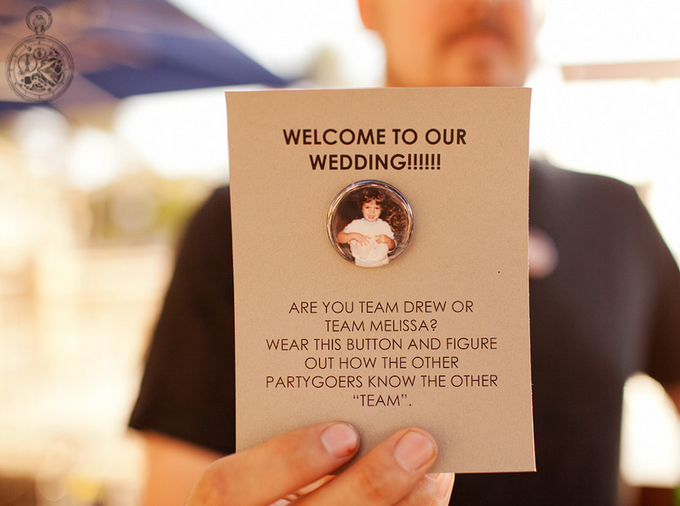 Give your guests a little game to play by giving them badges depicting which of the happy couple they know. They can then guess how other guests know them. It will make a great ice-breaker and they will get to find out more about their fellow party-goers.
4. Anniversary Piñata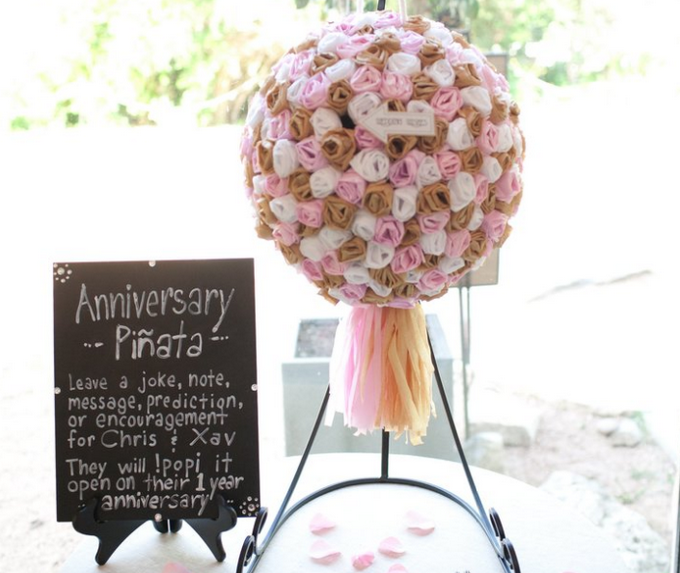 You can have your very own time capsule at your wedding. How splendid! Get your friends and family to leave messages and then you can open them on your One Year Anniversary.
5. Doughnut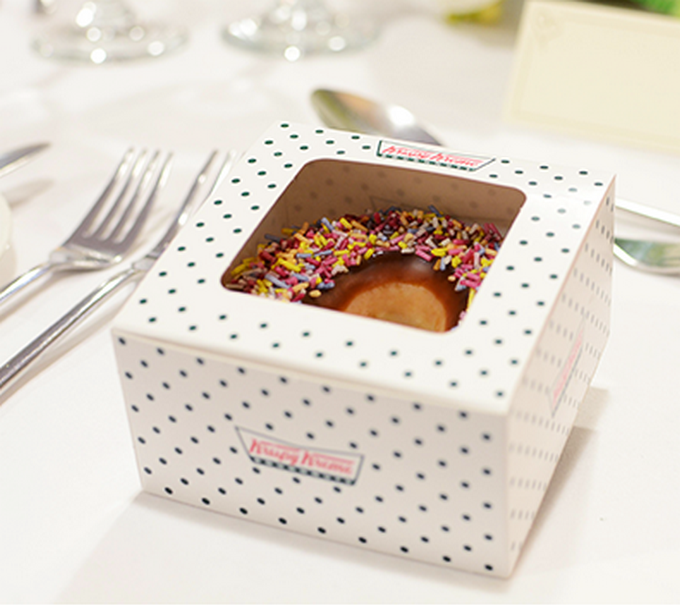 If you want to give your guests sweet treats, why not consider a single doughnut? You can buy these wedding favours from Krispy Kreme and you can personalise them too!
6. Jenga guest book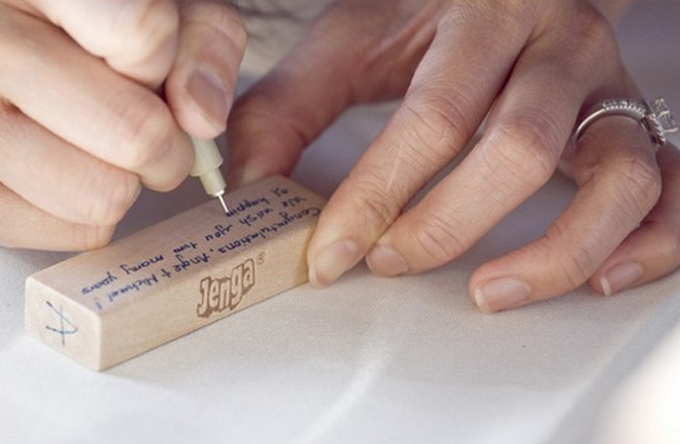 Who says your guest book has to be a book? Turn your Jenga bricks into a guest book where they can write anything they want to. Every time you want to play Jenga in years to come, you'll think back to your wedding day.
7. Song request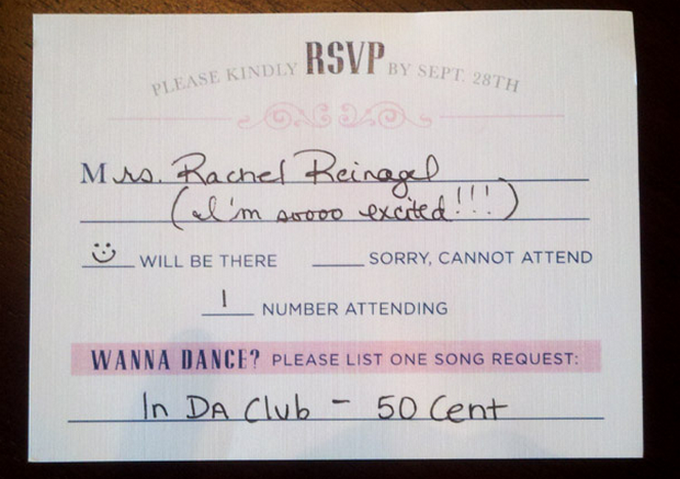 Are you stuck for ideas on what songs to play at your wedding? Ask your guests! Add a line to hear their song request option on your RSVPs. You'll get plenty of inspiration for your big day.
8. Keep it fun at the Kid's Table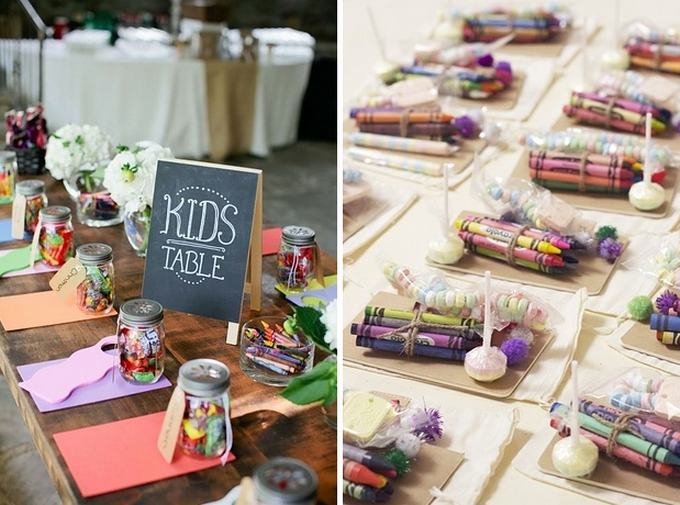 Keep the little ones entertained by including fun activity packs at their table. Think crayons, paper, sweets - they'll love it. If you've got the room, add board games and lots of balloons for some extra fun.
9. Fairy Dust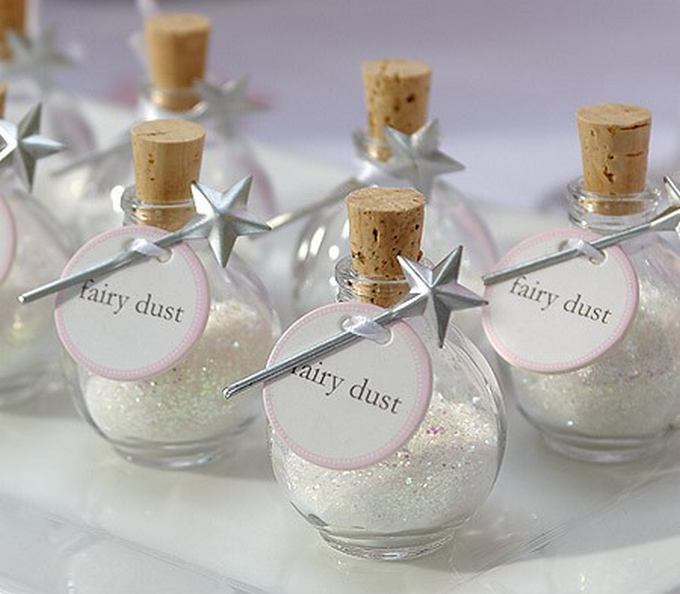 Instead of confetti, why not reach for the Fairy Dust instead? It will surely bring more magic to your wedding. Happy sprinkling!
10. Bubbles reception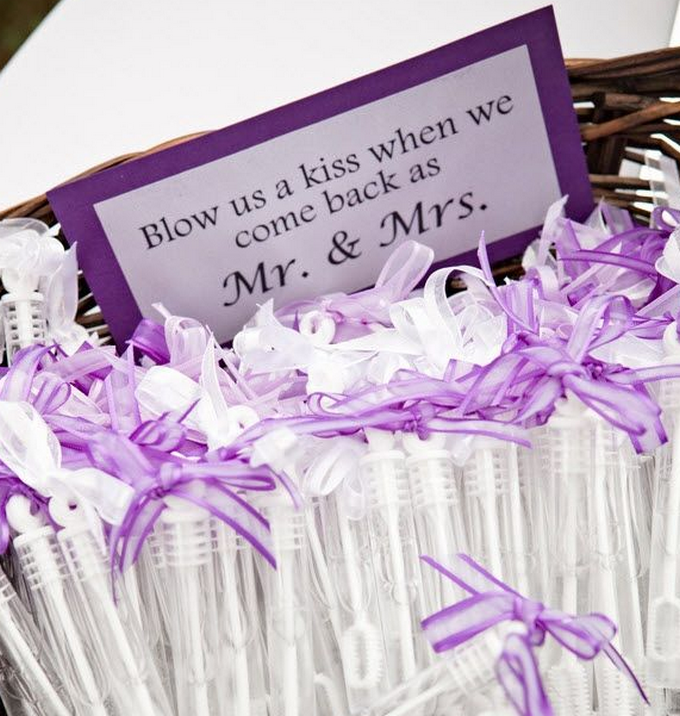 Bubbles are always fun for the kids, and for the big kids - they make everyone happy! Consider giving little bubble wands to everyone instead of confetti.
11. Video booth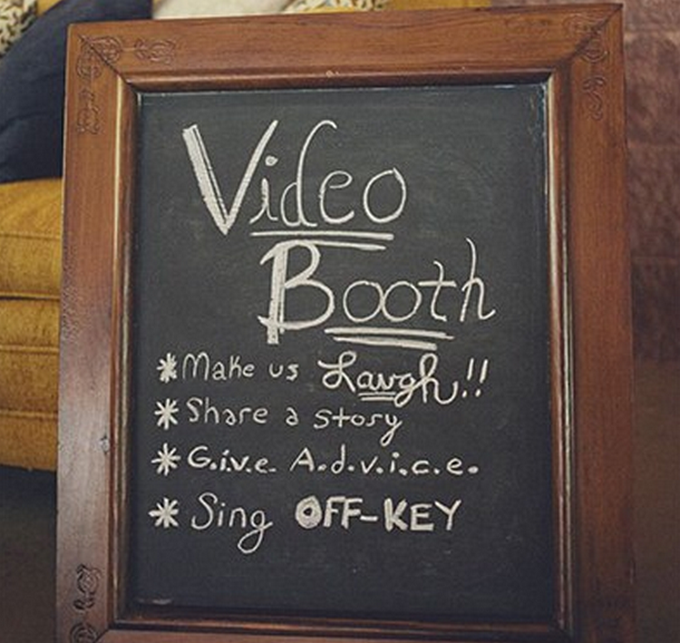 Get guests to leave video messages for the instead of written messages and the later it gets, the more funny they might get too! You can choose your own rules for your video booth, whether you want people to sing their favourite songs, or give heartfelt messages, it's up to you.
12. Polaroid guest book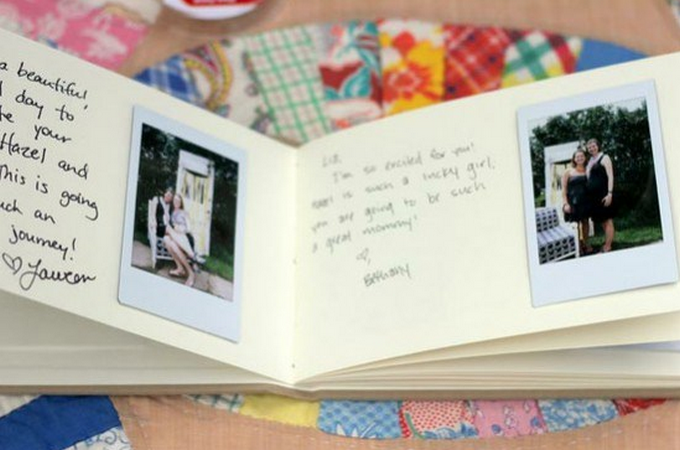 This is a sweet idea and will make a great memory book of your big day. Guests can take a quick snap of themselves with a polaroid camera and write their thoughts too.
13. Olive oil bottles
If you're a keen chef you'll love these gorgeous wedding favours of flavoured oils. These are handmade, so they'll be extra-special to your guests. Also... yum!
14. Wishing stone
Instead of your usual guest book, gather some pebbles and pens and you've got yourself some wishing stones! This is a cheap alternative to a guest book and will look beautiful in your home, however you choose to display them.
15. Sunglasses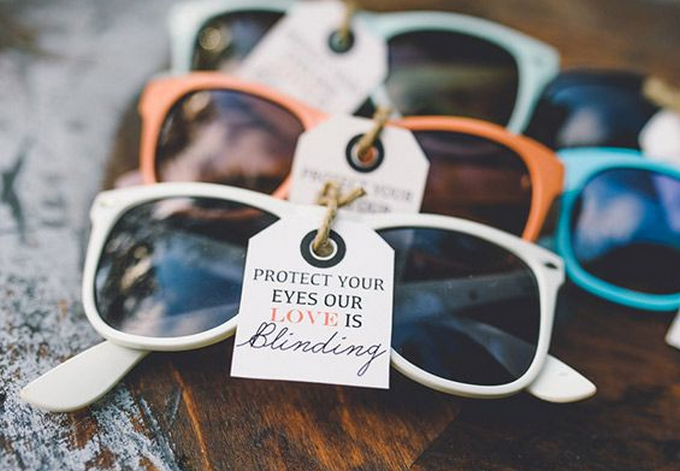 Give sunglasses away as wedding favours. They're such a great idea for a summer wedding, and for photos - and for the morning after!
16. Tea light jam jars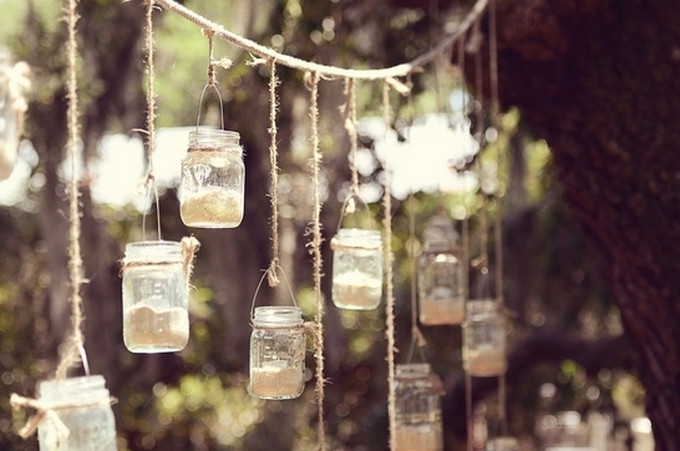 Don't underestimate the power of tea lights, create your very own Tea light jam jars as a backdrop or decoration for your wedding day. Check out Anushka F's 57 exciting ways you can transform empty jars for more ideas like this.
17. Sparklers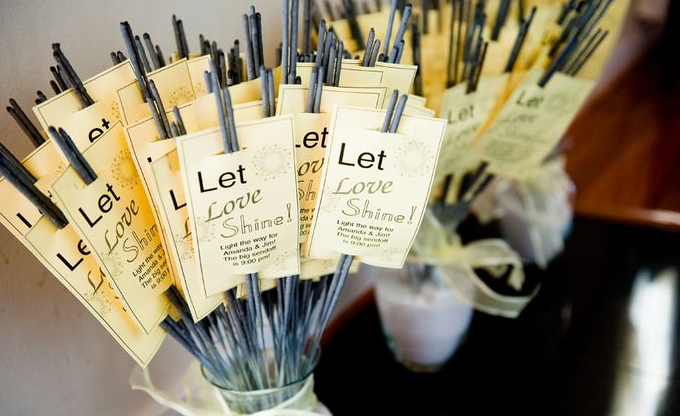 Light up your wedding photos buy giving your guests their very own sparklers to play with. Remember to keep some buckets of water handy for safe disposal.
18. Cheese & pork pie wedding cake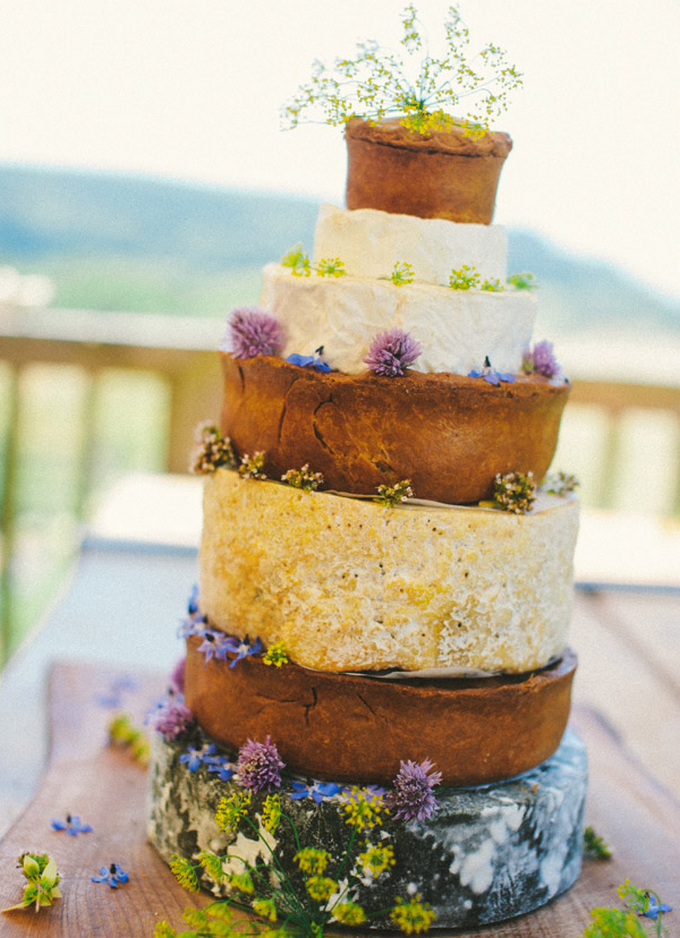 Who says you have to have a boring cake on your big day? If you love cheese and pork pies, there's nothing stopping you from having one! Choose a cake you want to eat, you'll probably never have a cake like it again...
19. Tinkling bells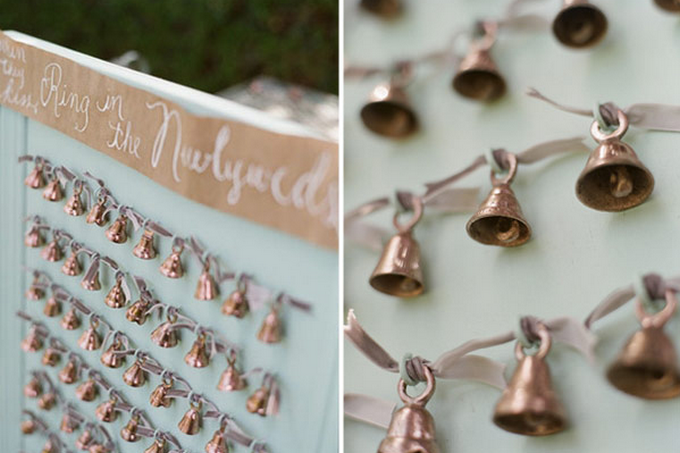 Confetti? How boring! Invest in some pretty tinkling bells instead. They can double-up as a wedding favour too.
20. Envelopes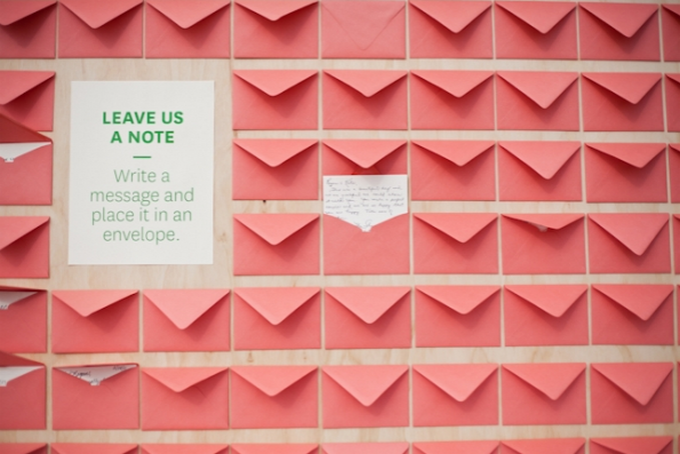 Recreate the childhood excitement of opening up happy post, instead of utility bills and junk mail. Put envelopes up on the wall for your guests to stick their notes to you into.
21. Flip flops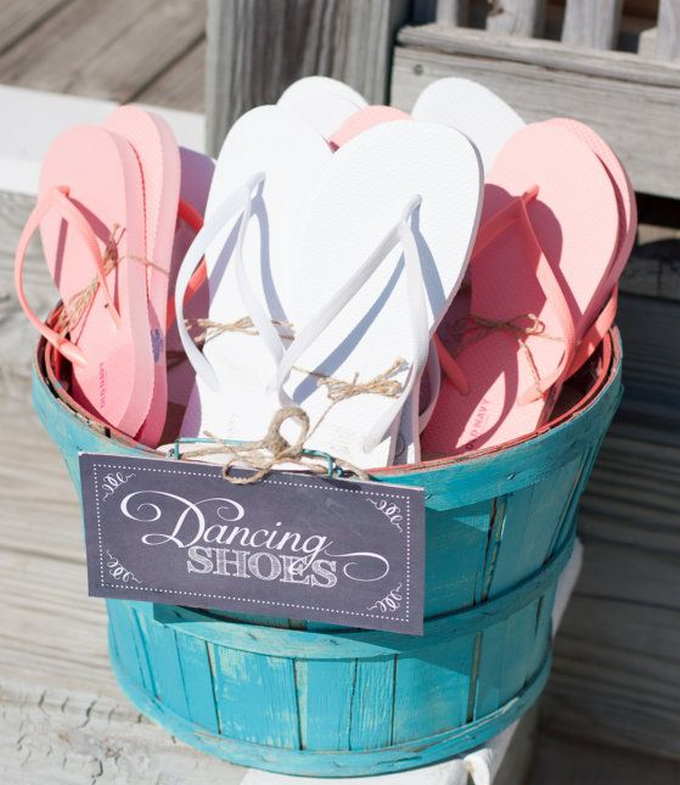 Provide your guests with flip flops in so they can dance at the end of the night - this is a great idea for the summer, although I'm not too sure about the winter...
22. Instagram hashtag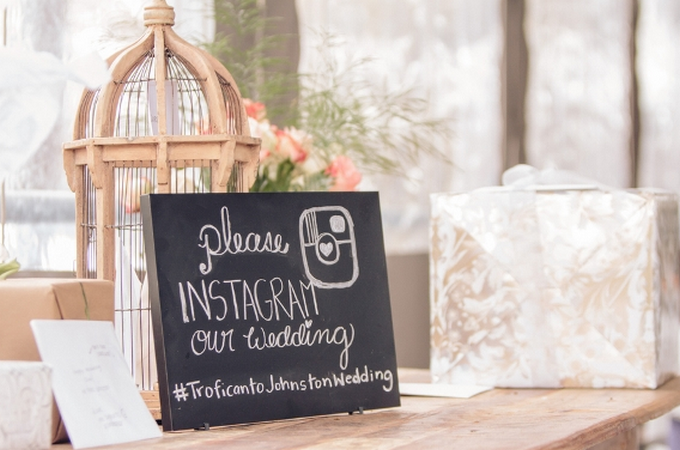 A growing trend amongst social media types, set up an Instagram hashtag so your guests can tag your wedding. You can then choose to print them off for your wedding album if you like them!
23. Newspaper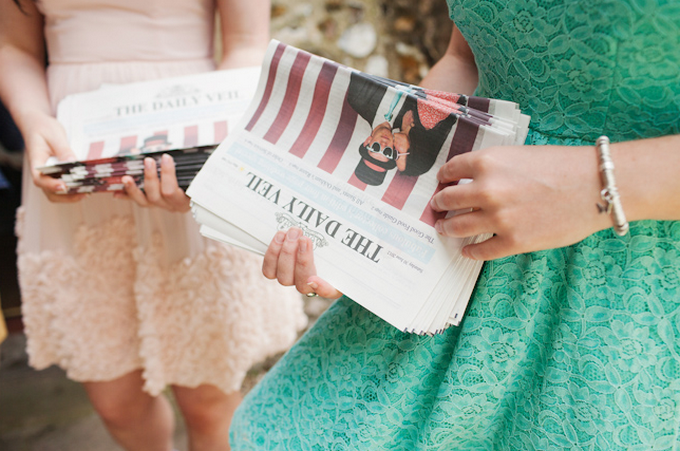 This is a lovely idea for weddings. Fill up each newspaper with the order of the day, and anything else you want to put in them, like photos of the bride and groom from childhood through to the stag and hen dos!
Hope you've enjoyed reading! If you've got some unusual wedding ideas you've seen, or had at your wedding, I'd love to hear them in the comments section below...