10 things exceptionally organised people do before bed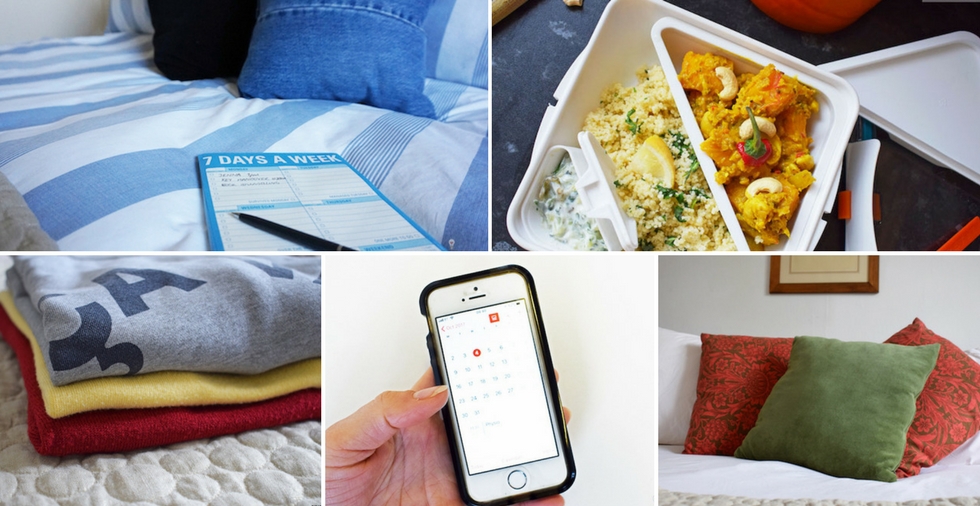 Admit it - you've always dreamt of being one of those super organised people.
You know the type - the ones that always have everything under control, even at 6am in the morning. Those mystical humans that wake up calm, get the kids ready, serve breakfast, dress themselves in an outfit that doesn't suggest insanity, and proceed to walk out the door, calm - no sign of stress or sugar puff stains in sight.
Becoming one of those people is easier than you may think. By adopting and repeating a few new habits, you'll train your body and mind to do things organised people do automatically.
Try these 10 things exceptionally organised people do before bedtime today, and you'll be waking up and strutting out the door more calmly than you ever thought possible.
1. Check your calendar every night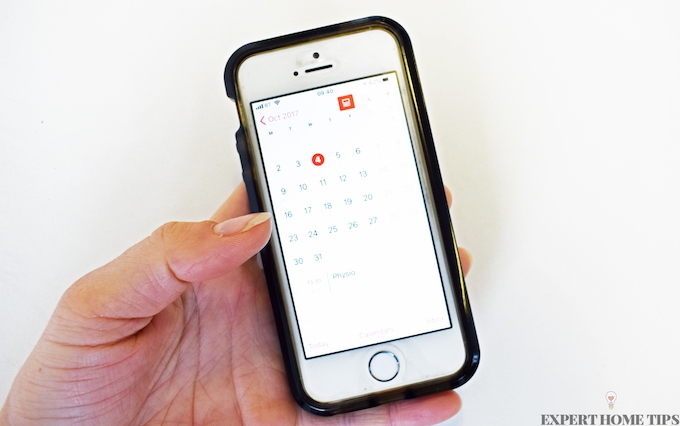 Organised people always know what they've got on tomorrow.
Once you've had dinner and a chance to sit down, check your calendar. You'll not only be able to get into the right mindset for the day ahead, but also know what you'll need to make it a success.
No more forgotten lunches, important documents or missed appointments!
2. Organised people pack their bags at night
Once you know exactly what you've got on the next day, you'll be in a better position to get your bag(s) ready.
Get your gym kit ready, pop your snacks in the front pocket, and perhaps throw in a change of shoes or an extra layer - organised people are always prepared, so pack anything you might need.
3. Make tomorrow's lunch before going to bed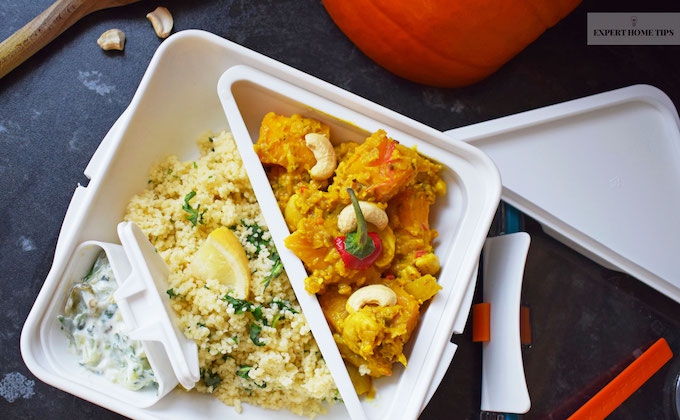 Going to need a packed lunch tomorrow?
Finding the motivation to pack tomorrow's lunch when you're feeling tired and worn out isn't easy, so make it a habit!
Whilst the rice for your dinner is boiling, or the broccoli is steaming, start prepping for the day ahead.
Make your salad, sandwich or soup and put it in a container at the front of the fridge so it's ready to grab in the morning. It will save you so much time and you'll feel oh so organised the next day.
If you want to get even more organised, start meal prepping. Learn how in my guide to meal prep.
4. Clean the dishes before you go to bed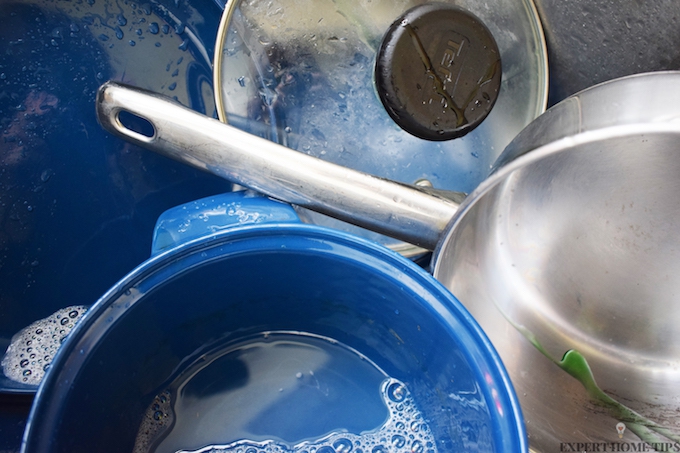 Cleaning the dishes before you go to bed is the last thing you'll feel like doing, but you won't regret it come morning.
The last thing you need when you're trying to sort breakfast in the morning is a leftover mess from the night before. Clean the dishes before you head to bed, and you'll only have new mess to deal with come morning.
Make cleaning up easier than ever by checking out these 6 pot and pan cleaning hacks.
5. Organised people check the fridge for supplies
Super organised people are always planning ahead.
Check the fridge before you leave the kitchen, and you'll know what supplies to pick up (if any) for tomorrow's supper.
This will avoid you having to rush out to pick bits and bobs up after work, and mean less of those miserable-looking mid-week dinners made from scraps.
6. Why you should write a to-do list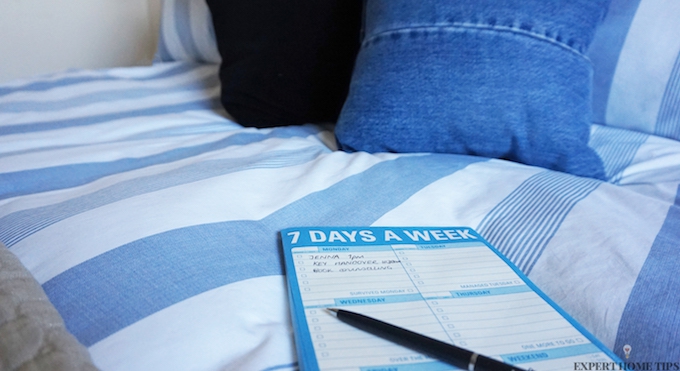 To-do lists are organised people's best friends.
Once you've checked the fridge, you'll know if you need to pick anything up. If you do, pop that on your list. Also add any other errands such as 'take shoes to cobbler,' 'ring Gas company' etc.
Once you've discovered the magic of being organised, nothing will be left to the last minute again!
7. Plump cushions & tidy the living room daily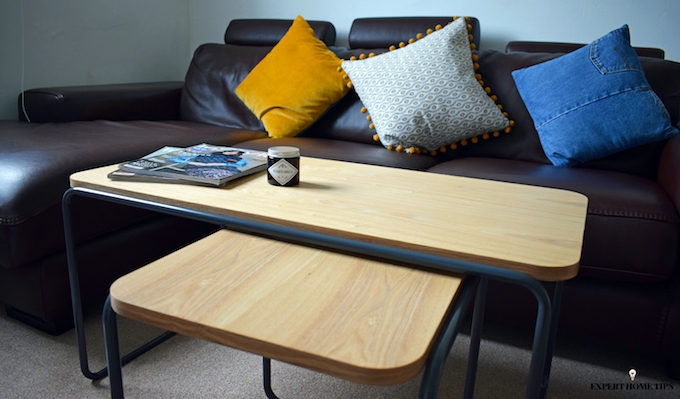 Make your living room as organised as you are.
Before you head to bed for the night, have a quick tidy of the living room.
Gather mess into a clutter baskets, reposition furniture, and plump cushions for a living room that feels calm and collected, just like the new you.
8. Put your clothes away before you go to bed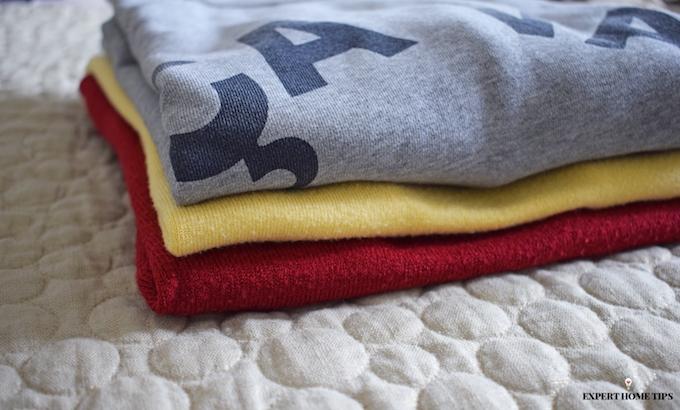 Organised people don't have messy floors - fact.
Before you hop into bed, take a glance around the floor. If you've chucked today's clothes on the floor, your gym bag is spilling out or your shoes are scattered by the door, it's time to tidy.
A quick two minutes is all you need to get your room looking and feeling zen, ready for the day ahead.
Make your wardrobe as tidy as your room by learning how to organise your wardrobe in 5 easy steps.
9. Organised people wash clothes at night
Could some of those clothes that were scattered around the floor really do with a wash? Now's the perfect time.
Look through your laundry, add any additional pieces of clothing flung around the home, and pop a wash on.
They'll be ready to throw in the dryer come morning, and ready to take out by the time your home. Now that is one fine piece of organisation.
10. Get your outfit ready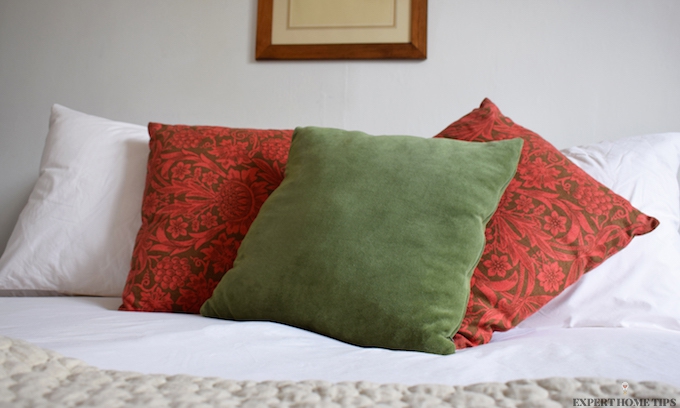 The final thing all organised people do before bed is get tomorrow's outfit ready.
Now you know exactly what you've got planned, you'll be able to pick something practical. Allowing yourself time to do this in the evening rather than morning will also avoid those 'thrown together' looks.
Hang it all up ready to go and you'll be able to start tomorrow right.
You'll sleep much better once you start adopting these habits organised people do before bed. For an even deeper night's sleep, check out these 13 bedtime habits you need to quit now for the best sleep ever.
I feel more organised already! How do you get ready for the day ahead?